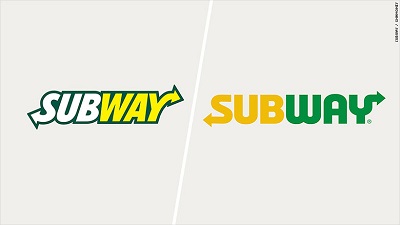 Shaw, Freeman pace IBCA Player of the Week winners
Gary West, Central Noble stars joined by Tri-West and Princeton standouts as honorees for Nov. 5-10
Gary West junior Dash Shaw averaged 35.5 points over two games and Central Noble senior Sydney Freeman eclipsed a pair of school records, and the two northern Indiana standouts headline the winners in the IBCA/Subway Player of the Week program.
Tri-West senior Maggie Cora and Princeton sophomore Hannah Sisk are other recipients for Nov. 5-10 in the recognition program coordinated by the Indiana Basketball Coaches Association.
Shaw and Freeman are co-winners for District 1. Cora is the recipient for District 2. Sisk is the honoree for District 3.
The 5-7 Shaw opened her week by scoring 31 points with six rebounds, two assists and 13 steals as Gary West ran past Bowman Academy 71-39. She sank 13-of-25 field goals, 2-of-5 3-pointers and 3-of-7 free throws in the game. Shaw followed with 40 points, three rebounds and six steals as the Cougars (2-0) outlasted Highland 92-88 in triple overtime. Shaw was 14-of-28 from the field, 3-of-8 from distance and 9-of-9 from the line against the Trojans.
Freeman became the Central Noble all-time leading scorer for boys or girls when averaged 32.5 points in two games. The 5-8 guard began her week with a school-record 38 points with two rebounds, three assists and nine steals in an 80-31 triumph over Whitko. She was 14-of-22 shooting, including 9-of-15 on 3-pointers, and added one free throw in her big game. The Ball State recruit added 27 points, five rebounds, five assists and four steals as the Cougars (3-0) beat Prairie Heights 69-19. Freeman was 11-of-17 from the field, including 5-of-11 from long range. She pushed her career scoring total to 1,310 points, moving past 1,246 points by 1977 graduate Mike Young for a school-best output.
The 5-6 Cora averaged 27.0 points over two games and recorded a triple-double in one in leading Tri-West to a 2-0 start. Cora opened by scoring 26 points with four rebounds and four steals in a 70-50 victory over Beech Grove. Cora followed by producing 28 points, 10 rebounds and a school-record 14 steals as the Bruins defeated Crawfordsville 64-35. Her steals total bettered the previous mark of 10 by Lauren DeSutter. Over both games, Cora was 17-of-44 from the field, 5-of-14 on 3-pointers and 15-of-26 on free throws.
Sisk averaged 30.0 points in propelling Princeton to a pair of victories. The 5-7 guard tossed in 22 points with one rebound, two assists and three steals as the Tigers topped Southridge 43-25. Sisk then unloaded for a career-high 38 points with six rebounds, three assists and five steals as Princeton beat Evansville Bosse 55-47. For both games, Sisk was 20-of-38 shooting, 3-of-11 from long range and 17-of-24 on free throws. Against Bosse alone, she was 13-of-25, 2-of-5 and 10-of-14.
This is the 11th season for the Indiana Basketball Coaches Association Player of the Week program and the seventh season it is presented by Subway Restaurants of Indiana, a banner sponsor of the IBCA. Subway, in its seventh season as an IBCA sponsor, encourages athletes to "train hard and eat fresh."
Winners in the Player of the Week are chosen each week from each of the IHSAA's three districts. Girls winners will be chosen from now through the week following Feb. 23. Boys winners will be chosen starting in two weeks and through the week following March 23.
Other nominees for Week 2 (2018-19)
                District 1 – Taylor Austin, Lake Station; Faith Biggs, South Central (Union Mills); Sumiyha Chambers, Fort Wayne North; Dalesha Davis, Fort Wayne Snider; Carissa Garcia, Fort Wayne Concordia; Bethany Hayden, John Glenn; Tiara Jackson, East Chicago Central; Olivia Klinger, Washington Township; Morgan Litwiller, Northridge; Lilly Mast, West Noble; Karli Miller, Andrean; Ryin Ott, LaPorte; Darliesha Reed, Hammond Gavit; Mila Reynolds, South Bend Washington; Mercedes Rhodes, Oregon-Davis; Michaela Schmidt, Highland.
                District 2 – Maddie Bischoff, Roncalli; Allison Bosse, Brownsburg; Genesis Castro, Avon; Cassidy Crawford, Tipton; Amaya Hamilton, Hamilton Southeastern; Mallory Hawkins, South Vermillion; Madison Jones, Western Boone; Madison Layden, Northwestern; Kiara Lewis, Lafayette Jeff; Rachel Loobie, Franklin Central; Naomi McDaniel, Attica; Alaina Omonode, West Lafayette; Jordan Reid, New Palestine; Sammie Shrum, Cloverdale; Lindsey Syrek, University; Cameron Tabor, New Castle.
                District 3 – Jorie Allen, Bedford North Lawrence; Addy Blackwell, Bloomington South; Darrian Carmean, Vincennes Lincoln; Logan Cox, East Central; Alaysah Brandeberger, Boonville; Madison Gray, Union County; Koryn Greiwe, Columbus East; Piper Hensley, Crothersville; Samantha Matthews, Charlestown; Jewel McCormick, Springs Valley; Makinzi Meurer, North Knox; Natalie Niehaus, Castle; Cami Schmitt, Corydon Central; Vanessa Shafford, Linton; Caressa Sloss, Cannelton; Kylee Stepp, West Vigo.
2018-19 winners
                Oct. 29-Nov. 3 – District 1 girls: Darliesha Reed, Hammond Gavit. District 2 girls: Madison Jones, Western Boone. District 3 girls: Addy Blackwell, Bloomington South, and Amani Brown, Terre Haute South.
Nov. 5-10 – District 1: Sydney Freeman, Central Noble, and Dash Shaw, Gary West. District 2: Maggie Cora, Tri-West. District 3: Hannah Sisk, Princeton.