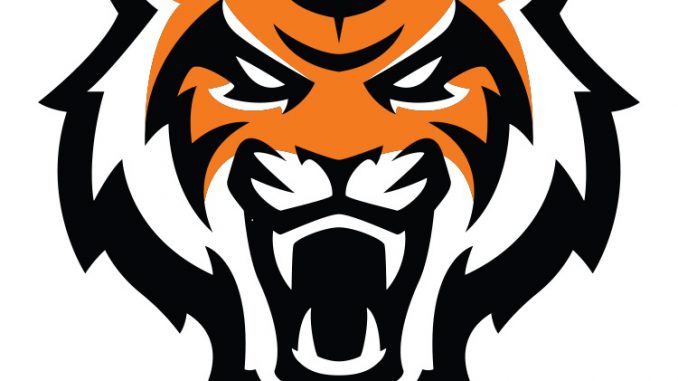 Credit Source: Idaho State University Athletics
POCATELLO, Idaho- The Idaho State women's basketball team defeated Weber State, 77-60, in Ogden, Utah on Thursday afternoon.
The Bengals are now 3-0 to start conference play after the 17-point victory. ISU shot 40 percent from the field and 41 percent from three. Idaho State was led by Montana Oltrogge scoring a season-high 17 points after tying her career-high with four three-pointers. Ellie Smith followed with a career-tying 14 points after shooting 7-8 from the field. Diaba Konate finished with 12 and Delaney Moore added a season-high 11 for ISU.
The game was a team effort with 40 points coming off the bench and eight Bengals scoring.
Idaho State outrebounded the Wildcats 45-24, led by Smith and Callie Bourne with eight each.
Moore and Oltrogge each sank a three-pointer early in the first quarter to bring the Bengals to a 6-2 lead. Konate added four points from a layup and two free throws to extend the lead 10-4. Oltrogge then added two three-pointers to extend the lead to 16-8, with just under three minutes left in the quarter. ISU held the eight point lead to end the quarter up 22-14.
Smith started off the second quarter with two layups to give the Bengals a double digit lead at 26-14. Jordan Sweeney hit her first three-pointer of the season from Bourne to keep up the momentum, 33-19, with six minutes left in the quarter. The Wildcats managed to cut the ISU lead to eight, 40-32, heading into the second half.
The Bengals outrebounded the Wildcats in the half, 20-11, with five coming from Smith. Oltrogge scored nine points off of three three-pointers to lead ISU. Moore and Konate each added seven points in the half.
Estefania Ors kicked off the second half with a deep three and a layup to regain a double digit lead, 45-32. An offensive rebound followed by a layup and a free-throw from Oltrogge gave ISU a 16 point lead at 55-39 with four minutes to go in the quarter. A 7-0 run from the Wildcats cut the ISU lead back to nine at 55-46. The Bengals answered back with a 6-0 run of their own, ending the quarter up 61-46.
Oltrogge and Konate hit back-to-back three pointers followed by a layup from Oltrogge in the fourth to take a game-high 19 point lead, 69-50. Idaho State maintained a steady 17-point lead through the final minutes of the game before tying their game-high 19 point lead at 77-58 with 41 seconds left. Weber State managed to get one more layup in, bringing the score to a final 77-60 Bengal victory.
Idaho State hosts Weber State on Saturday, Jan. 2 at 2 p.m. in Reed Gym.