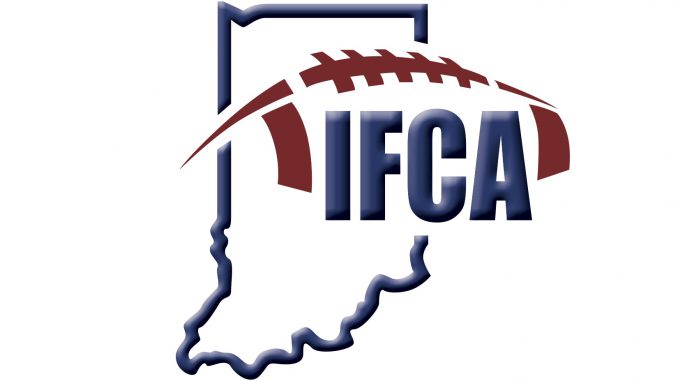 Saturday, May 15th marks the end of the limited contact period for the spring time. Please adhere to the timeline set forth by the IHSAA. 
7-on-7 Tournament
Mooresville needs two 707 teams for Saturday  June 12…Call or text Mike Gillin…317-514-1196
Job Opportunities
Hamilton Southeastern High School currently has the following teaching openings: 2 Biology, 2 English, 2 Special Education, and a temporary Social Studies (Economics) for the fall. We have flexibility with our coaching openings at the varsity level.   DL, DBs, WR's, LB's possible Special Teams Coordinator for the right person.  Email Coach Kelly with resume. mkelly@hse.k12.in.us  
Indian Creek High School has a Business opening and are looking for a varsity linebackers coach willing to coach junior varsity games as well. Interested applicants should reach out to Head Coach Steve Spinks at 
sspinks@nhj.k12.in.us
Youth Tournament
Coaches,
Can you please share this information with your Youth Programs.
The River Town Rumble will be a Youth Football Tournament for grades (2nd-6th 2021-2022 school year) hosted in the Tri-State area, Southeastern Indiana, Kentucky, Ohio.
The River Town Rumble organizers hope you consider participating in the 2021 River Town Rumble
Date of Tournament: November 13 – 14
Job Openings
Crawford County High School will have openings in High School Math and Special Education. Multiple coaching positions are available at both the High School and Junior High level. Contact coach Bell at tbell@cccs.k12.in.us if interested.
Beech Grove High School has varsity football openings.  Multiple positions will be considered with the possibility of DC with the right candidate.  We have posted full-time positions in the building in Social Studies, English, Special Education, FACS, and Guidance.
Survey to assist a Student at Butler
Coaches,
A coaching friend of mine has a former player at Butler conducting a survey of coaches and others in athletics as part of a class project. I found the ideas of the project to be quite interesting, forward thinking, and could benefit our profession. Would you please consider taking a couple minutes to fill out the survey? It is most appreciated.
Randy Hudgins
Warren Central High School