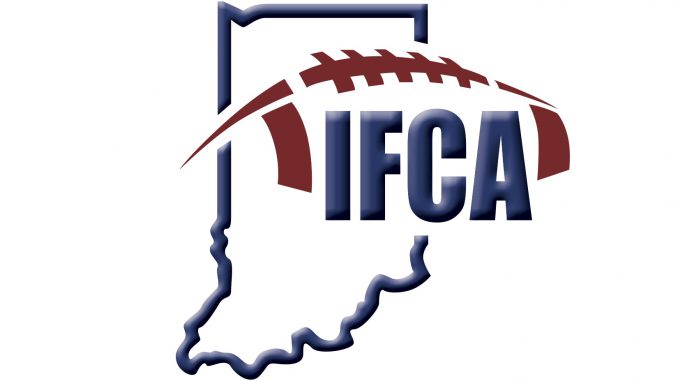 September 26, 2020
Hudl Exchange
Please send your film to the IFOA team on hudl this weekend. Thank you for your efforts to continue to grow football in the State of Indiana.
2020 Sub Varsity Game Needed
Bishop Dwenger is looking for a Freshmen Game Thursday, October 1 or Saturday, October 3.  Contact Coach Jason Garrett jgarrett@bishopdwenger.com.    
Whiteland is looking for a Freshman Game on Saturday, October 17th.  Set to travel, but willing to host.  Please contact Coach Darrin Fisher 
dfisher@cpcsc.k12.in.us
2021 Game Needed
West Central is looking for a week 6 opponent for 2021 and beyond. Please contact Coach Hall if interested. His email is 
mhall@wcsc.k12.in.us
September 25, 2020
Sub Varsity Games Needed
Columbus North is looking for a JV game Saturday, Sept 26.  They are set to travel, but could host as well. Contact Coach Tim Bless blesst@bcsc.k12.in.us
MV Posey is looking for a JV Game on 9/28; would prefer to be at home. Please contact head coach Luke Messmer: Messmerli@mvschool.org
Lafayette Jeff is in need of a JV game on either 9/26 or 9/28.  We have officials and would prefer to host, but we can travel.  If interested, please contact Asst. AD Justin Gardiner at jgardiner@lsc.k12.in.us

Centerville is looking for a JV game Saturday October 10th or Monday October 12th. We are scheduled to host but can travel if needed. Please contact Coach Kyle Padgett at kpadgett@centerville.k12.in.us if interested.  
Game Needed – 2021
Greenfield-Central Looking for week 2 opponent 2021. If interested please email Travis Nolting, tnolting@gcsc.k12.in.us.
September 16,2020
Friday Night Game Needed
Lawrenceburg Tigers are looking for a Varsity game for week 5. Please contact Ryan Knigga @ 
rknigga@lburg.k12.in.us
September 15, 2020
Game Needed
Shenandoah is looking for a JV opponent for Monday, September 21. Can play at home or the road. Contact Jordan McCaslin jmccaslin@shenandoah.k12.in.us 765-960-0392
Phalen Leadership Academy is looking for a Week 5 opponent this Friday. Please contact Damian Givens if you have an opening. His email is
dgivens@phalenacademies.org
September 13, 2020
Game Needed
Merrillville High School is looking for a game on 9/18.  Please email Head Coach Brad Seiss at
bseiss@mvsc.k12.in.us
 or call at (574) 376-0231.
September 9, 2020
Game Needed
Centerville is looking for a JV game on Saturday 9/12 or Monday 9/14. We are willing to host or travel. If interested please contact Head Coach Kyle Padgett at 
kpadgett@centerville.k12.in.us
.
September 6,2020
Homestead is looking for a freshmen game this Thursday, Sept 10.  Contact Coach Zolman at czolman@sacs.k12.in.us  if interested