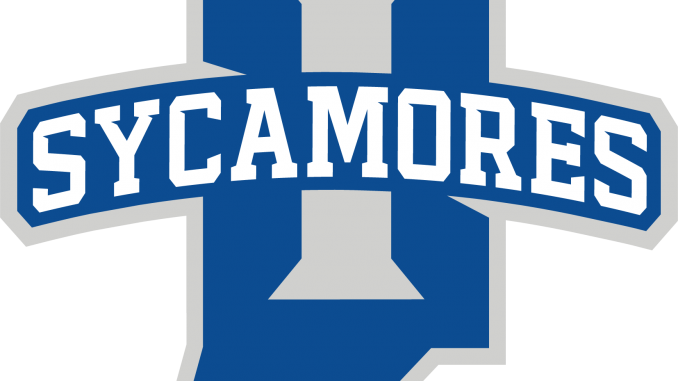 Sycamore Basketball Releases Full 2021-22 Schedule
TERRE HAUTE, Ind. – The 2021-22 Indiana State men's basketball schedule is complete as the Missouri Valley Conference announced the League's conference matchups Tuesday.
Fans can experience the action all season inside renovated Hulman Center as season tickets are now on sale for the 15-game home slate. Those seeking more information on season tickets can contact Assistant Manager of Athletic Ticketing Austin Bishop by phone at 812-237-8972 or via email at Austin.Bishop@indstate.edu. Fans can also call 877-ISU-TIXS or email ISU-Tickets@indstate.edu. Fans can also buy season tickets online by clicking HERE.
First-year head coach Josh Schertz will play his first Valley game on the road against Loyola on December 1 before returning to nonconference action for the remainder of the month. Following the new year, ISU will host back-to-back games against Bradley and Evansville on January 2 and 5 before making its Iowa swing to Drake (Jan. 8) and Northern Iowa (Jan. 11).
Loyola will make its return trip to Terre Haute on January 15 before the Sycamores travel to Southern Illinois on January 19. ISU will play three of its next four games at home as the team will play host to Valparaiso (Jan. 22), Missouri State (Jan. 25) and Drake (Feb. 2). A trip to Peoria to face Bradley is set for January 30.
The Sycamores will make two in-state trips to both Valparaiso and Evansville on February 5 and 9 before playing host to Illinois State on February 12. ISU's final two home contests of the year will come against SIU (Feb. 19) and UNI (Feb. 23) before the team wraps up the regular season at Illinois State on February 26.
Arch Madness is set for March 3-6 at Enterprise Center in St. Louis.
As previously announced, the Sycamores will open the 2021-22 season at home with an exhibition contest against Rose-Hulman on November 4. ISU will also play home games against Hanover (Nov. 14), Miami (OH) (Dec. 4), Alabama A&M (Dec. 18), Oakland City (Dec. 20) and Coppin State (Dec. 29).
ISU is slated for road games against Green Bay (Nov. 9), Purdue (Nov. 12), Ball State (Nov. 27), North Dakota State (Dec. 13), and Northern Illinois (Dec. 22).
Indiana State will also participate in the Myrtle Beach Invitational November 18-21 with a scheduled contest with Old Dominion. The Sycamores will then play either Oklahoma or East Carolina in the second round of action.
Tipoff times and television designations will be announced when finalized.
For the latest information on Sycamore Basketball, be sure to visit GoSycamores.com. You can also find the team on social media, including Twitter, Facebook, Instagram and YouTube. Fans can also receive updates on Sycamore Athletics by downloading the March On App from the both the App Store and the Google Play Store.