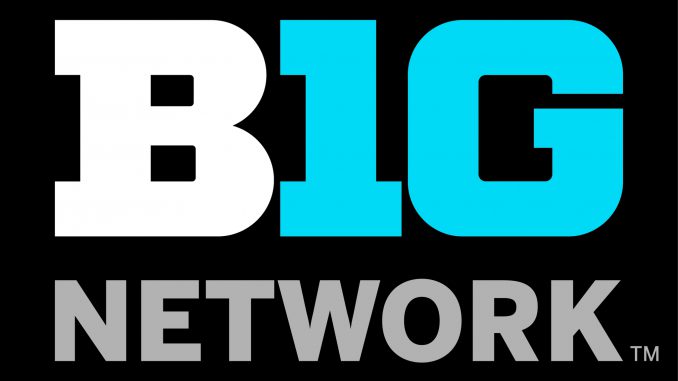 Hawkeyes Claim BiG Ten Conference Championship
by: Shawn Martin
Iowa came in the the B1G Tournament as one of the hottest teams in college basketball, winners of eight of their last ten games.
The fifth seeded Hawkeyes beat #3 seed Purdue 75-66 in the Championship Game of the 2022 B1G Men's Basketball Tournament sponsored by TIAA in Gainbridge Fieldhouse in Indianapolis on Sunday afternoon.
The win capped four games in four days stretch for the Hawkeyes where they beat Northwestern, Rutgers, and Indiana, before meeting the ninth ranked Boilermakers in front of a mostly pro-Purdue crowd being just 70 miles from the Mackey Areana floor but Iowa brought a big crowd themselves.
Iowa came into this season with a lot of question marks and holes to fill in their roster with the graduation of all time Hawkeye great Luka Garza. Players had to step into different roles and many outside the program thought Coach Fran McCaffery's team might take a step back this season.
That prognosis seemed correct after the Hawkeyes lost at home 83-73 to this same Purdue team on January 27th and stood at 14-6 on the season.
Four days later they lost 90-86 at Penn State to head into the home stretch of the B1G season 14-7 and on a two-game losing streak.
Their next game – a matchup with Ohio State – was postponed due to Covid. On February 6th they hosted Minnesota in Carver Hawkeye Arena and won 71-59. They lit up the scoreboard at Maryland for 110 points next and were on a roll.
A win over Nebraska was followed by another loss at home to a desperate Michigan on February 17th.
Wins over Ohio State, Michigan State, Nebraska, Northwestern, and Michigan in succession was followed by a regular season ending 74-72 loss to Illinois and brought them into Indy with some good momentum.
All season long, one of the most prominent weaknesses of an otherwise strong Purdue basketball team has been their struggles against the press. Usually, teams haven't resorted to that tactic until they were left with few other options and were down late in the game. Consistently though, Matt Painter's crew has struggled with even pretty basic full and 3/4 court pressure all season long.
Probably the worst kept secret today was that Iowa would probably press more often than most – and not wait until the last ten minutes of the game to do it.
The Hawkeyes didn't press all the time but picked their spots and it was effective. They also sprinkled in some half-court zones and always seemed to keep the Boilermakers thinking and off balance.
Purdue would finish this game with 17 turnovers – some of them caused by the press, yet others because of lackadaisical play by the Boilers. Iowa lost the ball just six times.
Other than rebounding – which kept Purdue in the game with their 48-30 advantage – every other team stat line between the two teams was nearly identical.
Except for Purdue's turnovers.
Both teams struggled shooting the basketball. Both teams shot roughly 42.5% from the field, missed three out of every four 3-point shot attempts, and only shot about 65% from the free throw line.
Iowa set a B1G Tournament scoring record totaling 351 points in their four games, bettering the mark set last year by Ohio State of 322. Their total Sunday though was the lowest of the four games.
In an obvious nod to his team's probable fatigue from playing so much basketball in a short amount of time, Coach McCaffery played twelve players – ten of them at least ten minutes each. Ten of the 12 scored against the Boilermakers.
Tournament MVP Keegan Murray led the Hawks with 19 points and 11 rebounds. He did play all forty minutes of the game.He also set a new individual tournament scoring mark of 102 points, breaking the mark set last year by Ohio State's Duane Washington Jr..
 Tony Perkins added 11 and Payton Sandfort contributed ten to the balanced attack for the Hawks.
Jaden Ivey was his usual electric self, consistently slicing through the Hawkeye defense with surgical precision and finished 20 points on 9-18 shooting from the field. Seven of those nine misses though occurred from beyond the 3-point line where he was one of eight. He also had six assists.
Trevion Williams provided energy to the Boilers and that got the Boilermaker faithful up and loud. His 13 points, 11 rebounds, and 3 assists kept the Boilers within range. Zach Edey struggled shooting the ball compared to his normal production, but still contributed 12 points and a game high 14 rebounds in just 17 minutes.
Iowa (26-9) received the B1G's automatic bid to the NCAA Tournament and a #5 seed. They will play #12 seed Richmond on Thursday.
Purdue (27-7) received a #3 seed and will play #14 seed Yale on Friday.
The Boilermakers will travel to Milwaukee while Iowa travels
The All Tournament Team included in addition to Keegan Murray, his teammate Jordan Bohannon, Purdue's Ivey and Williams, along with Trace Jackson-Davis of Indiana.
Iowa captured its third Big Ten Tournament title and first since 2006 (2001, 2006, 2022).
The Hawkeyes are the only school to win a Big Ten Tournament title twice by winning four games in four days; Iowa also won the 2001 tournament title as a No. 6 seed.
Keegan Murray was named the Big Ten Tournament Most Outstanding Player, while Murray and Jordan Bohannon were named to the all-tournament team. Murray (2022) joins Reggie Evans (2001) and Jeff Horner (2006) as Hawkeyes voted Most Outstanding Player in Big Ten Tournament history.
Iowa won its 26th game of the season, its second highest win total in a single season in program history (30 in 1987).
Keegan Murray broke the record for most points (103) and field goals made (38) in a single Big Ten Tournament, surpassing the previous mark of 92 points and 34 field goals made by Ohio State's Duane Washington Jr. in 2021.
Iowa outscored the Boilermakers 12-4 over the final 2:45 to claim the Big Ten Tournament championship.
The Hawkeyes have won 12 of its last 14 games – winning 10 of the 12 by double figures – dating back to Feb. 6.
All-American Keegan Murray posted his team-leading 10th double-double of the season (19 points, 11 rebounds).
Indianapolis native, Tony Perkins, netted 11 points, reaching double figures four of the last six outings.
Iowa boasted a +11 turnover margin, forcing 17 turnovers and only committing six turnovers.
Both Iowa's men's and women's basketball teams won the Big Ten Tournament title in the same year for a second time (2001 and 2022).
Iowa joins Michigan State as the only schools to have their football, men's basketball, and women's basketball teams compete in the Big Ten Conference Championship all in the same season since the football championship game was introduced (2011-12).
Iowa improved to 5-0 in neutral site contests this season.
The Hawkeyes have won eight of their last nine games away from home (Maryland; Ohio State; Nebraska; Michigan; Northwestern; Rutgers; Indiana; Purdue).
Iowa improved to 4-4 as the No. 5 seed in Big Ten Tournament games.
The Hawkeyes improved to 2-1 against the No. 3 seed in Big Ten Tournament games.
Iowa Post-Game Press Conference
http://asaptext.com/orgs/bigtenmbbtournament/browse_file.php?browse_file_name=transcripts/117878.html
Purdue Post-Game Press Conference
http://asaptext.com/orgs/bigtenmbbtournament/browse_file.php?browse_file_name=transcripts/117877.html
Excel H Sports BiG Ten All-Tournament Team
MOP,  Keegan Murray, Iowa
 Treyvion Williams, Purdue
 Jaden Ivey, Purdue
Trace Jackson-Davis, Indiana
Jalen Pickett, Penn State
Jordan Bohannon, Iowa
A J Hoggard, Michigan State
Xavier Johnson, Indiana
Kofi Cockburn, Illinois
Tony Perkins, Iowa