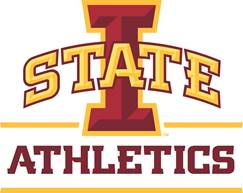 Iowa State Hits The Road To Take On Kansas State
Credit Source: Iowa State University Athletics
Where: Bramlage Coliseum- Manhattan, Kansas
When: Thursday, Jan. 28 at 6:30 PM
Projected Starting Lineup: Kristin Scott, Ashley Joens, Kylie Feuerbach, Emily Ryan, Lexi Donarski
Radio: Cyclone Radio Network/Learfield
Talent: Noah Wolf, Jamie Steyer
TV: Big 12 Now on ESPN+
Talent: Brian Smoller, Missy Heidrick
The Lead
Iowa State travels to Bramlage Coliseum to take on Kansas State on Thursday, Jan. 28 at 6:30 p.m. on Big 12 Now on ESPN+. Head coach Bill Fennelly is looking for his 700th career win, sitting at 699 all-time. Iowa State is looking for its first sweep in Big 12 play, after defeating Kansas State, 91-69 in Ames on Dec. 18 in the Cyclones' Big 12 home opener.
Key Storylines
Junior Ashley Joens is eighth in the nation in scoring, averaging 24.6 points a game. Joens earned multiple National Player of the Week nods last week after scoring a combined 57 points and grabbing 27 boards in wins over OSU and at Baylor.
Joens is one of two players in the nation averaging over 24+ points and 9+ rebounds per game. She has four career 30-point, 15-rebound performances. All other former Cyclones combine for three all-time.
Iowa State women's basketball is ranked 29th in the NET rankings. Iowa State has played 15 games this season, which is among the top-20 in nation for games played. Of ISU's 15 games, seven have been on the road, and only one team in top-48 of the NET has played more road games than ISU.  The Cyclones' 10 wins also ranks in the top-15 nationally.
The Cyclones have won eight of their last 10 games, with each of ISU's losses coming at the hands of Texas.
Iowa State trails the all-time series 43-53 against the Wildcats and Iowa State is 16-27 in Manhattan.
Snappin' Streaks
The Iowa State women's basketball team snapped the Lady Bears 61-game home win streak with a 75-71 win over BU.
The win marked the first time Iowa State has won a game in Waco since 1997.
Few Big 12 teams have grabbed a win over Baylor in the last six seasons, as Baylor has lost just seven Big 12 games in that span, three of which have been to the Cyclones. No team has defeated BU twice in that span.
Iowa State has now won back-to-back games against Baylor for the first times since winning in 1997 and then in the 1998-99 season.
Did Someone Say Freshmen?
Iowa State's freshmen class of Lexi Donarski, Kylie Feuerbach, Emily Ryan and Aubrey Joens have made an immediate impact on the Cyclones this season.
Iowa State freshmen have claimed four of the Big 12's first eight Freshman of the week honors, with Donarski and Ryan each grabbing a pair.
Iowa State leads all power-5 schools with 42 freshman starts.
Iowa State also ranks second among power 5 schools with 1,470 minutes by true freshmen, just behind North Carolina.
The Cyclone freshmen have also totaled 40.4 percent of Iowa State's scoring on the year, tallying 464 of Iowa State's 1,148.
Iowa State and California are the only two schools to start three freshmen this season.