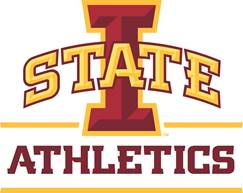 Iowa State Looks For Season Sweep Against Oklahoma State
Credit Source: Iowa State University Athletics
Where: Gallagher-Iba Arena – Stillwater, Oklahoma
When: Saturday, Feb 20 at 1 PM
Projected Starting Lineup: Kristin Scott, Ashley Joens, Aubrey Joens, Emily Ryan, Lexi Donarski
Radio: Cyclone Radio Network/Learfield
Talent: Noah Wolf, Jamie Steyer
TV: Big 12 Now on ESPN+
Talent: Mike Wolfe, Bryndon Manzer
The Lead
Iowa State is looking for its third-straight win and its fourth sweep in Big 12 play when it takes on Oklahoma State on the road on Saturday at 1 p.m. on Big 12 Now on ESPN+. Oklahoma State leads the all-time series 36-33, but ISU has won the last five, earning back-to-back sweeps over the Cowgirls. Iowa State is looking for its 11th win in league play for the 10th time in school history.
Key Storylines
Preseason All-American Ashley Joens is eighth in the nation in scoring, averaging 23.6 points a game. She currently ranks 11th in school history in scoring (1,521 points), and is the 11th player to reach 1,500 career points in school history. She is also the first active junior to reach 1,500 this season.
Joens is one of two players in the nation averaging over 23+ points and 9.0+ rebounds per game.
For the third-straight season, Iowa State has won 10 or more Big 12 games (2019-20, 10-8 and 2020-21, 13-5).
Iowa State women's basketball is ranked 32nd in the NET rankings. Iowa State has played 22 games this season, which is among the top-20 in nation for games played, 11 of which have been on the road. The Cyclones have also faced the 15th toughest schedule to date in the nation. Of teams ranked in the AP Top 25, the Cyclones rank in the top-6 in strength of schedule.
Cyclone freshmen have claimed six of the Big 12's 12 Freshman of the Week honors, with Lexi Donarski (3), Emily Ryan (2) and Kylie Feuerbach (1) earning top honors.
 Feuerbach, Donarski, Ryan and Aubrey  Joens all rank in the top-12 in scoring among freshmen in the Big 12.
Did Someone Say Freshmen?
Iowa State's freshmen class of Lexi Donarski, Kylie Feuerbach, Emily Ryan and Aubrey Joens have made an immediate impact on the Cyclones this season.
Iowa State freshmen have claimed six of the Big 12's Freshman of the week honors, with Donarski picking up a league high three Freshman of the Week honors, followed by Ryan (2) and Feuerbach (1).
Iowa State leads all power-5 schools with 66 freshman starts.
Iowa State also ranks first among power 5 schools with 2,122 minutes by true freshmen.
The Cyclone freshmen have also totaled 40.6 percent of Iowa State's scoring on the year, tallying 679 of Iowa State's 1,672.
Iowa State is the only power-5 school to start three freshmen in all games this season.
All four of Iowa State's freshmen ranks in the top-12 in the Big 12 in scoring among freshmen.
Joens Climbing The Record Book
Junior Ashley Joens is swiftly etching her name into the Iowa State women's basketball record book. After a monster sophomore campaign she soared into the all-time career scoring and rebounding average rankings.
All-Time Scoring Average
1.     Ashley Joens        Present      17.7
2.     Bridget Carleton    2016-19    17.3
All-Time Rebounding Average
1.     Stephannie Smith       1986-87   10.0
2.     Angie Welle                1999-02    9.2
3.     Seanna Johnson        2013-17    8.7
Chelsea Poppens      2010-13    8.7
5.     Tonya Burns                1982-85    8.1
Ashley Joens               Present    8.0
All-Time Career Scoring
10.    Alison Lacey        2006-10    1,620
11.    Ashley Joens        2018-        1,521