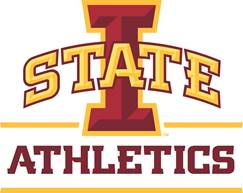 Iowa State Travels To No. 6 Baylor Saturday
Credit Source: Iowa State University Athletics
Where: Ferrell Center- Waco, Texas
When: Saturday, Jan. 16 at 7 PM
Projected Starting Lineup: Kristin Scott, Ashley Joens, Kylie Feuerbach, Emily Ryan, Lexi Donarski
Radio: Cyclone Radio Network/Learfield
Talent: Noah Wolf, Jamie Steyer
TV: ESPNU
Talent: Courtney Lyle, Carolyn Peck
The Lead
Iowa State hits the road to take on No. 6 Baylor in Waco, Texas on Saturday, Jan. 16 at 7 p.m. on ESPNU. Baylor leads the all-time series 30-8, but the Cyclones claimed the last meeting with the Lady Bears, 57-56, snapping BU's 58-game conference win streak.
Key Storylines
Junior Ashley Joens is eighth in the nation in scoring, averaging 24.4 points a game. Joens was most recently named to the Wooden Award Midseason Top 25, which honors the nation's top player.
Joens joins Michigan's Naz Hillmon as the only two players in the country averaging over 24.0 PPG, 8.5 RPG and shooting 47 percent from the field.
Iowa State leads the Big 12 in scoring offense in conference games. The Cyclones have scored 86.0 points a game through five games in league play. ISU has scored over 90 points in games against Kansas State, TCU, Texas Tech and OSU. ISU is also averaging 12.8 3-pointers in league play.
Iowa State women's basketball is ranked 28th in the NET rankings. Only one team in the top-43 has played more road games than the Cyclones, (No. 1 Stanford).
In the last six seasons Baylor has lost just six games in league action. ISU is the only Big 12 team to beat Baylor twice in that time span.
The Cyclones added Izzi Zingaro to the roster on Jan. 12. Zingaro was a member of the Cyclones' 2021 signing class. She joined the Cyclones at semester from Bolton, Ontario, Canada and is a 6-4 post player.
Nation's Longest 3-point Streak
The Iowa State women's basketball team has the nation's longest streak for consecutive games with a 3-pointer, sitting at 811.
The streak began on Feb. 19, 1995 at Colorado when Tara Gunderson netted a triple.
 Iowa State has made 6,429 triples over the course of the streak and made 10 or more in a game 237 times.
Iowa State has hit 200 or more 3-pointers in a season 18-straight seasons, which is an NCAA record. Iowa State has netted 123 3-pointers this season.
FOR THREEE!
The Cyclones set a new school record for 3-pointers in a game with 19 at Texas Tech on Jan. 11. The Cyclones shot a blistering 19-of-40 beyond-the-arc, to take down the record.
A total of nine different Cyclones combined for 19 from long range. Morgan Kane set the record with her first 3-pointer on the year with just a few minutes to go in Lubbock.
The Cyclones have connected on 35 triples in Iowa State's last two games. Iowa State has also netted 14 or more in four of their last five games.
Iowa State is averaging 10.3 from long range per game, which ranks ninth in the nation.