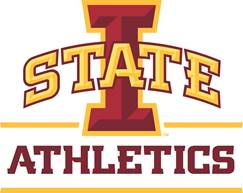 Cyclones Set For Big 12 Tournament
Credit Source: Iowa State University Athletics
Where: Municipal Auditorium – Kansas City, Mo.
When: Friday, March 12 at 10:30 AM
Projected Starting Lineup: Kristin Scott, Ashley Joens, Kylie Feuerbach, Emily Ryan, Lexi Donarski
Radio: Cyclone Radio Network/Learfield
Talent: Noah Wolf, Jamie Steyer
TV: ESPNU
Talent: Chuckie Kempf, Brenda VanLengen
The Lead
Iowa State earned the No. 4 seed and is set to take on No. 5 seed Texas in the Big 12 Championship. The Cyclones won four of their last five Big 12 games to finish fourth in conference action with 12 league wins. The Longhorns were the only Big 12 team to sweep Iowa State in the regular season with a 74-69 loss in Austin and a 70-59 loss in Ames. ISU and UT are tied 21-21 in the series history.
Key Storylines
Ashley Joens earned Sports Illustrated Second-Team All-America honors this week. The junior is eighth in the nation in scoring, averaging 23.4 points a game. She currently ranks 11th in school history in scoring (1,587 points), and is the 11th player to reach 1,500 career points in school history. She was also the first active junior to reach 1,500 this season.
Joens is one of two players in the nation averaging over 23+ points and 9.0+ rebounds per game, joining Big Ten Player of the Year Naz Hillmon.
Lexi Donarski was the unanimous Big 12 Freshman of the Year, becoming the first Cyclone since 1998 (Megan Taylor) to earn the honor. Donarski was the only freshman to average double figures, with 13.1 points per game.
Ashley Joens earned Unanimous All-Big 12 First-Team honors for the second-straight season, after leading the Big 12 in scoring for the second-straight year.
Senior Kristin Scott earned Second-Team All-Big 12 honors for the second time in her career, while Emily Ryan was the only other unanimous selection to the All-Freshman Team.
For the third-straight season, Iowa State has won 10 or more Big 12 games (2019-20, 10-8 and 2020-21, 13-5). ISU nabbed 12 wins in conference action for the eighth time in school history. ISU's 12 wins, ties for third in school history.
KANSAS CITY BOUND!
Iowa State returns to Kansas City for the Big 12 Tournament. Historically, the Cyclones have faired well when the tournament was in Kansas City, holding a 17-9 all-time record at Municipal Auditorium.
Iowa State earned the No. 4 seed for the fourth time in school history.
It's All About the NET
Iowa State women's basketball is ranked 26th in the NET rankings. Iowa State has played 25 games this season, which is among the top in the nation for games played, 12 of which have been on the road.
The Cyclones have also faced the ninth toughest schedule to date in the nation. Of teams ranked in the AP Top 25, the Cyclones rank in the top-5 in strength of schedule