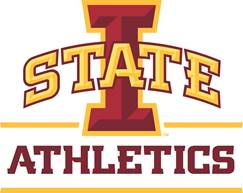 Iowa State Takes On No. 21 WVU In Morgantown
Credit Source: Iowa State University Athletics
Where: WVU Coliseum- WVU Coliseum
When: Wednesday, Feb 3 at 6 PM
Projected Starting Lineup: Kristin Scott, Ashley Joens, Kylie Feuerbach, Emily Ryan, Lexi Donarski
Radio: Cyclone Radio Network/Learfield
Talent: Noah Wolf, Jamie Steyer
TV: Big 12 Now on ESPN+
Talent: Nick Farrell, Meg Bulger
The Lead
Iowa State takes on No. 21 West Virginia in Morgantown on Wednesday at 6 p.m. on Big 12 Now on ESPN+. Wednesday's meeting is the first between the two squads on the year. WVU leads the all-time series 11-6, with both squads splitting the series the last two seasons. Iowa State is looking for its second road win of the season over a ranked opponent, having topped No. 6 BU in Waco.
Key Storylines
Junior Ashley Joens is eighth in the nation in scoring, averaging 24.5 points a game. Against the Lady Bears, she moved into the Top-15 in school history in scoring (1,418 points). Joens was most recently named to the Wooden Award Late Season Top 20 Watch List, honoring the nation's top player.
Joens is one of two players in the nation averaging over 24+ points and 8.5+ rebounds per game. She has four career 30-point, 15-rebound performances. All other former Cyclones combine for three all-time.
Iowa State women's basketball is ranked 29th in the NET rankings. Iowa State has played 17 games this season, which is among the top-20 in nation for games played. With three wins over the NET Top-50, Iowa State ranks tied for 10th in the nation. The Cyclones have also faced the 10th toughest schedule to date in the nation. Of teams ranked in the AP Top 25, the Cyclones rank third in strength of schedule.
Kylie Feuerbach claimed her first Big 12 Freshman of the week honor after tallying 15 points, three rebounds and three steals against Baylor. Feuerbach's weekly honor is the fifth Freshman of the Week honor for te Cyclones with Lexi Donarski and Kylie Feuerbach grabbing two apiece.
Did Someone Say Freshmen?
Iowa State's freshmen class of Lexi Donarski, Kylie Feuerbach, Emily Ryan and Aubrey Joens have made an immediate impact on the Cyclones this season.
Iowa State freshmen have claimed five of the Big 12's first 10 Freshman of the week honors, with Donarski and Ryan each grabbing a pair.
Iowa State leads all power-5 schools with 48 freshman starts.
Iowa State also ranks first among power 5 schools with 1,633 minutes by true freshmen.
The Cyclone freshmen have also totaled 39.0 percent of Iowa State's scoring on the year, tallying 502 of Iowa State's 1,210.
Iowa State is the only power-5 school to start three freshmen in all games this season.
Joens Among NCAA's top active career leaders
Junior guard Ashley Joens is flying up the NCAA's active career leader rankings after a monster start to her junior year.
Joens is currently seventh in the NCAA in active career scoring average, netting 17.5 points per contest.
She ranks second in active career scoring among juniors in the NCAA, with 1,418 career points.
Joens is also tied at 21st in career double-doubles with 25.
Joens is swiftly climbing the NCAA's career free-throws made category, with 350 made in her career, which ranks 18th.
Joens also ranks 10th in career free-throw percentage at 81.2 percent.
# # #