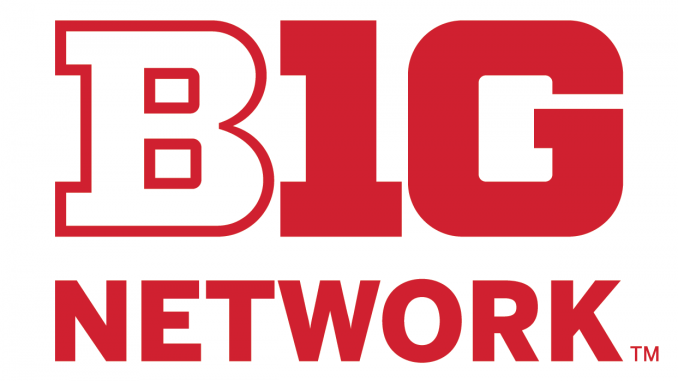 Nebraska Cornhuskers (9-5, 7-4 Big Ten)
at Penn State Lady Lions (6-7, 3-6 Big Ten)
Thursday, Feb. 4, 2021, 5 p.m. (CT)
Bryce Jordan Center – University Park, Pa.
Live Video: B1G Network+
Live Radio: Husker Sports Network (4:45 p.m.)
Matt Coatney (PBP), Jeff Griesch (Analyst)
Lincoln (B107.3 FM & 1400 AM KLIN), Omaha (ESPN 590 AM), Huskers.com, Huskers App, TuneIn
Huskers Return to Big Ten Road Play at Penn State
The Nebraska women's basketball team takes aim at its third straight Big Ten road win when the Huskers travel to University Park to face Penn State on Thursday. Tip-off between the Big Red (9-5, 7-4 Big Ten) and the Lady Lions (6-7, 3-6 Big Ten) at the Bryce Jordan Center is set for 5 p.m. (CT).
Live video will provided to subscribers of Big Ten Network Plus while fans can also follow Nebraska with the Husker Sports Network call of Matt Coatney and Jeff Griesch across the radio network stations, the Huskers App and on Huskers.com.
Nebraska hopes to be fresh after a week off from competition, following an 84-68 run past Wisconsin in Lincoln on Thursday, Jan. 28. It marked NU's fourth win in the last five games, beginning with a road win at No. 23 Michigan State (Jan. 10). The Huskers added an upset of No. 15 Ohio State (Jan. 16), before notching a road win at Illinois (Jan. 25).
Sam Haiby continues to rise as a star in the Big Ten. The 5-9 junior guard from Moorhead, Minn., averaged 23.0 points, 4.0 rebounds and 4.0 assists in last week's wins. She leads Nebraska in scoring (17.8 ppg), assists (4.2 apg) and steals (1.2 spg) while ranking second on the team in rebounding (7.6 rpg). She has made four appearances on the Big Ten Weekly Honor Roll and owns three straight 20-plus scoring efforts. She also owns three double-doubles in the last five games.
The Big Red have surged despite the absence of Isabelle Bourne (14.0 ppg, 7.3 rpg) over the past four games. Bourne, a 6-2 sophomore from Canberra, Australia, has been out since suffering an ankle sprain in the closing seconds of the win at Michigan State (Jan. 10). She returned to practice this week and could be available at Penn State.
Ruby Porter, a 5-10 freshman from Adelaide, Australia, stepped into the starting five in Bourne's place and has averaged 8.3 points and 3.8 rebounds, including back-to-back double-figure scoring efforts in last week's wins.
Freshman Annika Stewart also has stepped up in Bourne's absence. The 6-3 forward from Minneapolis averaged 12.5 points and 4.5 rebounds in just 19 minutes per game in last week's wins over Illinois and Wisconsin. Stewart buried back-to-back threes in a one-minute span midway through the fourth quarter to shoot Nebraska to the lead for good against the Illini (Jan. 25).
Kate Cain joined the list for another national award on Jan. 26 when she was included among 15 players on the Naismith Defensive Player of the Year Watch List. Cain, a 6-5 center from Middletown, N.Y., leads the Big Ten with 3.3 blocks per game. She ranks sixth in Big Ten history with a Nebraska record 326 career blocks, including a Big Ten-best and school-record 101 blocks last season. A three-time Lisa Leslie Award candidate, Cain nearly produced a triple-double with 22 points, 12 rebounds and nine blocks in NU's upset of No. 15 Ohio State (Jan. 16). A two-time Big Ten All-Defensive pick (2018, 2020), Cain ranks No. 2 among active NCAA Division I players in career blocks. She added her third double-double of the year with 16 points, 10 rebounds and six blocks in the win over Wisconsin.
Scouting the Penn State Lady Lions
Penn State heads into Thursday's game with momentum after back-to-back road wins at Illinois (Jan. 28) and Purdue (Jan. 31). The Lady Lions have won three straight road games in the Big Ten for the first time in the past seven seasons, starting with a 69-60 win at Minnesota (Jan. 10).
Although they have experienced success on the road, Penn State is 0-5 in the Big Ten at home.
The Lady Lions notched two wins last week despite playing without Kelly Jekot, their leading scorer (15.9 ppg) and second-leading rebounder (6.8 rpg). The 6-0 graduate transfer from Villanova suffered a season-ending injury in practice following the win at Minnesota (Jan. 10).
Another transfer, senior Niya Beverley stepped into the starting five in last week's wins. A starter at Wisconsin last season, Beverley erupted for 14 points, seven assists and three steals in 38 minutes in Sunday's 80-70 win at Purdue. She managed three points, six rebounds and three assists in 38 minutes during Thursday's 80-76 win at Illinois. Last season, Beverley averaged 7.5 points, 2.5 rebounds and 3.5 assists in a pair of UW losses to Nebraska.
Sophomore guard Makenna Marisa is Penn State's active scoring leader at 14.5 points per game, and has increased her production to 17.3 points over the past four contests. Marisa is also PSU's top creator with 58 assists (4.5 apg) on the season. She is the only Lady Lion to start all 13 games this season, and is the only active PSU player averaging more than 30 minutes per contest.
Freshman Maddie Burke has also stepped into the starting lineup for each of the last three games. The 6-0 forward is a dangerous three-point threat, knocking down a team-best 26 threes (.356). Burke is averaging 8.5 points and 1.5 assists over the last four games while hitting 10-of-27 threes (.370).
Sophomore Anna Camden has started 12 games for the Lady Lions and is averaging 6.8 points and 3.6 assists. Camden is the tallest of the PSU starters at 6-3 and is tied with senior transfer Johnasia Cash for the team lead with 10 blocks on the year.
Fellow sophomore Shay Hagans could round out the projected starting five. Hagans has made eight starts, including the win over Purdue when she managed seven points and three steals. Hagans is averaging 6.3 points and 2.6 rebounds while leading Penn State with 21 steals.
Johnasia Cash has been a regular starter and a potent contributor for the Lady Lions. The 6-2 transfer from SMU is averaging 14.4 points and a team-best 8.9 rebounds per game. She has made 11 starts but came off the bench in Sunday's win over Purdue to erupt for a season-high 28 points to go along with 12 rebounds in 31 minutes. Cash has scored in double figures 11 teams this season and owns three straight double-doubles and five in the last six contests, including a season-high 17 rebounds to go along with 19 points against Indiana (Jan. 7).
Freshman Toya Sabel has also contributed off the bench. The 5-10 guard has played in all 13 games and is shooting a team-best .467 (14-30) from three-point range while averaging 6.5 points and 2.9 rebounds. However, Sabel carries an assist-to-turnover ratio of 7-to-24 and has gone without a three-pointer in three of the last four games.
As a team, Penn State has averaged a solid 74.6 points per game while shooting 42.7 percent from the field, including 33.1 percent from three-point range. The Lady Lions have hit 68.5 percent of their free throws. PSU carries a minus-0.8 rebound margin and a minus-0.7 turnover margin, while allowing 74.0 points per contest.
Nebraska vs. Penn State Series History
Nebraska leads the all-time series with Penn State, 8-6, including seven wins in the last eight meetings with the Lady Lions. The Huskers ran to a 75-58 win over PSU in Lincoln last season (Feb. 13, 2020). The only returning starters from that game are Penn State's Makenna Marisa (15 points) and NU's Sam Haiby (10 points, 4 rebounds, 4 assists) and Kate Cain (6 points, 8 rebounds, 6 blocks).
NU owns a 5-2 edge over PSU in Lincoln, including five straight wins at Pinnacle Bank Arena.
Nebraska is 3-3 all-time at Penn State with its last victory at the Bryce Jordan Center coming in a 79-74 win on March 2, 2019. Haiby (16 points, 5 rebounds, 3 assists) and Kate Cain (8 points, 7 rebounds, 4 blocks) are the only two players from either program to play in that game.