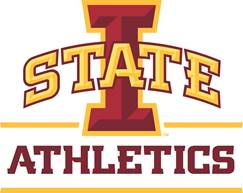 ISU Hits School Record 19 3's in Win At Texas Tech, 99-72
Credit Source: Iowa State University Athletics
LUBBOCK, Texas – It takes a lot to make 3-point shooting history within Iowa State women's basketball, but the Cyclones (7-4, 3-1 Big 12) were able to do just that on Sunday at United Supermarkets Arena. Iowa State drained a single-game school-record 19 3-pointers en route to a 99-72 win over Texas Tech (6-5, 1-4 Big 12).
The previous school record for 3-pointers in a game was 18, done twice in Ames against Detroit on Dec. 14, 2008 and Missouri on Feb. 19, 2000. The Cyclones flirted with the record earlier this season, hitting 17 treys in the first three quarters against Drake before a blank fourth quarter. It is the second-most in a Big 12 game in conference history, with only TTU's 20 against Oklahoma State last season above the Cyclones' Sunday effort.
Leading the way was Lexi Donarski, who had another addition to her outstanding freshman campaign with 25 points on 9-of-12 shooting, including 7-of-9 from deep. Emily Ryan got her second career double-double with 14 points and a career-high 12 assists. Joining them in double figures was Kylie Feuerbach (12), Ashley Joens (11) and Madison Wise (season-high 10).
How It Happened
It was all Iowa State from the start, as the Cyclones raced out to a 9-0 lead in the first 2:30. The Cyclones hit six 3-pointers in the first period, including three from Lexi Donarski. It was a near polar opposite for TTU, who went just 4-of-20 from the field, including 0-of-6 from 3-point range.
Both teams struggled to hold onto the ball in the second period, with a combined 12 turnovers being committed by the two sides. However, ISU was able to ride out the storm and build its lead, getting ahead by as many as 27 points prior to halftime. Kylie Feuerbach's elbow jumper with 36 seconds to go in the half got the Cyclones to their half-century, the third time this season ISU has put up at least 50 in the first half.
The offenses were rolling out of the locker room to begin the second half. Texas Tech was able to get the Cyclone lead under 20, as low as 17 at 61-44. However, Iowa State countered with an 11-2 run, capped by a Donarski 3-pointer, to re-establish its dominance at 72-46. The Cyclones nailed another six 3-pointers in the third quarter, with Madison Wise hitting only her second of the season to cap the period at 78-52.
With the win in the bag, the final minutes became about securing the 3-point record after Donarski hit 3-pointer No. 18 with 8:49 to play. The record-breaker came from an unexpected source as Morgan Kane, with one 3-pointer to her name in her career, doubling that with her second from the left wing to get the Cyclones to a record-breaking 19.
Players of Note
Lexi Donarski continued her strong start to her debut season at Iowa State, finishing with 25 points, 14 of which came in the first half. She has been in double figures in seven of the past eight games.
Emily Ryan continued to star while running the Iowa State offense, as her role was as important in any in the 3-point record going down on Sunday. The freshman floor general finished with 14 points and a career-high 12 assists, her second double-double of her career.
Up Next
Iowa State returns to Hilton Coliseum on Wednesday to take on Oklahoma State. Tip between the Cyclones and Cowgirls will be at 6:30 p.m. on Big 12 Now on ESPN+.