Purdue Handles Seminoles 93 to 65
by: Steven Stremming
On Tuesday night, in a packed to the rafters Mackey Arena, the second ranked Boilermakers faced another unbeaten team in Head Coach Leonard Hamilton's Florida State Seminoles.
While facing the game, Hamilton was short two of his bigs, that routinely patrol the paint, but Hamilton does what any coach says, next men up or women up.
Purdue came out firing as Jaden Ivey canned four shots giving the Boilermakers an early lead along with the continued strong play inside of Zach Edey.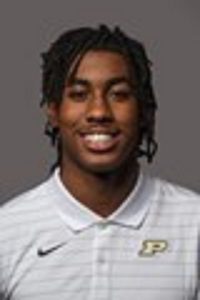 A force, in the early part of the season Edey continued his display of power basketball by repeatedly stuffing the ball through the rim with force.
Not to be outdone, a balanced and deep Boiler team continued to add to their lead as Isaiah Thompson was solid, so solid that he didn't miss a shot from the field (4 of 4 from two points and two of two behind the arc).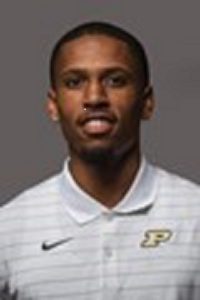 Then it was Brandon Newman's turn and fail, he did not. Newman continued the barrage as he would go on to can five of nine shots for his 13 point night.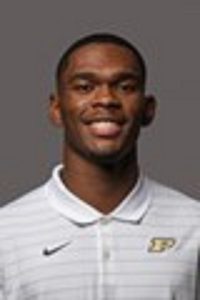 Florida State would make a brief run early in the second half, as they cut the Boiler margin to nine, until Trevion Williams made a spectacular defensive play at the 13:25 mark and was rewarded when Ethan Morton found him in the paint for a patented Williams bank shot.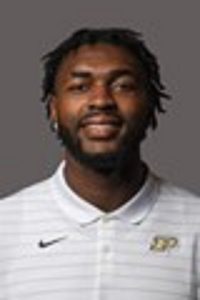 From then on it was the Sasha Stefanovic show as he buried three from behind the arc, two of those buckets were a result of Ethan Morton's assists.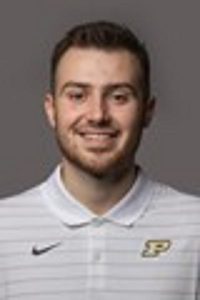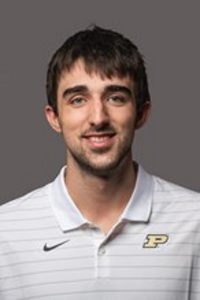 We can't leave out freshman Caleb Furst. Furst is continuing to let the game come to him and for the night, he recorded nine points and six rebounds.
Finally, Eric Hunter, Jr. punctuated the game with two drives into the paint that resulted in layups.
Mason Gillis, a redshirt sophomore made his appearance count too, as Mason scored six points, recorded three rebounds and collected a steal.
Ivey leads the way with 18 followed by Newman's 13, Edey and Thompson's 12 and Stefanovic's eleven.
Furst added nine, Williams eight and Gillis' six.
Williams, Newman, Ivey and Furst would each collect six rebounds. Stefanovic would lead the Boilers in eight assists while Morton would issue four for the game.
Purdue moves on now to open BiG Ten play when the Iowa Hawkeyes come to town Friday night.
Credit Source for information below: Purdue University Athletics
Purdue improved to 7-0 with a 93-65 win over Florida State in the Big Ten / ACC Challenge held in front of 14,804 fans at Mackey Arena.
The win was Purdue's first in five tries ever against Florida State. The 0-4 previous record marked the most games against a single opponent without a Purdue victory.
Purdue improved to a Big Ten-best 12-9 in the Big Ten / ACC Challenge. Purdue has won seven straight home games in the Challenge by a combined 114 points (16.3 PPG).
Purdue is 7-0 for just the seventh time since 1940, and the first since the 2015-16 season.
Purdue is 3-0 against teams ranked in the KenPom Top 50.
Purdue has won 10 straight games at Mackey Arena and 12 straight against non-conference opponents. The 12 wins have come by an average of 32.1 points per game.
Over its last 100 games at Mackey Arena, Purdue is now 90-10.
Since 2015-16, Purdue became the 13th team to win 150 games.
Purdue has trailed for a total of 22 minutes, 53 seconds in seven games this season.
Purdue has had five players in double figures in four of seven games this season. Seven players scored at least eight points in the win over Florida State.
The Boilermakers' 28-point margin of victory was the 9th-largest margin in Big Ten / ACC Challenge history, while the 59.3 field goal percentage was the fifth-best percentage in Challenge history.
Purdue shot 59.3 percent from the field while scoring 93 points. Purdue is the only team in the last decade (at any point of the season) to score 80 or more points on 50+ percent field goal percentage and 35+ percent 3-point percentage in seven straight games. Just three teams in the last 20 seasons have done that (2009-10 Syracuse; 2004-05 North Carolina).
Purdue's 59.3 field goal percentage was a season high and Purdue has scored 90+ points in six of seven games this season.
Purdue's seven straight games of shooting 50 percent or better is the second-longest streak in school history (eight straight in Feb. 1987).
For the season, Purdue is now shooting 54.5 percent from the field, 44.2 percent from 3-point range and 76.3 percent from the free throw line. The Boilermakers are also the current leader in offensive efficiency by KenPom.com.
Purdue's centers of Zach Edey and Trevion Williams scored a season-low 20 combined points.
Sasha Stefanovic tied P.J. Thompson for 15th place on the school's career 3-pointers made list (161). He added a career-high eight assists. Over the last four games, Stefanovic is averaging 12.3 points and 6.8 assists per game.
Jaden Ivey tied a career high with four made 3-pointers. Over the last four games, Ivey is 10-of-18 from 3-point range and is now at 13-of-30 (.433) from long distance.
All photos provided by: Purdue University Athletics
Painter Post game: https://youtu.be/Z3afCP3XfLE
Purdue Players Post game: https://youtu.be/gW5Ldb1C0yc