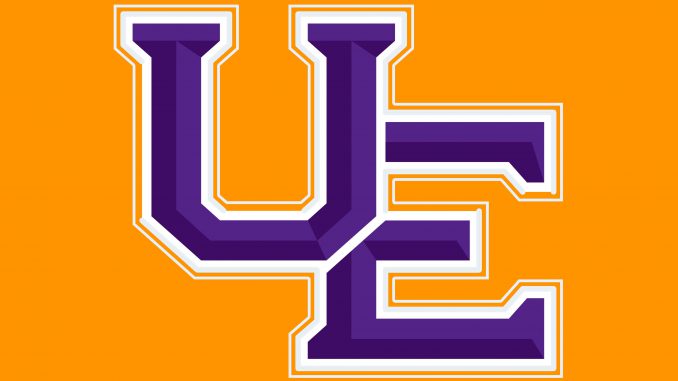 Aces fend off Knights for fourth-straight victory
Feit scores 21 to lead Aces, Newman tallies 11 points, 12 assists
Credit Source: University of Evansville Athletics
EVANSVILLE –
Holding off a late rally, the University of Evansville women's basketball team secured a 72-62 win over Bellarmine on Tuesday afternoon inside Meeks Family Fieldhouse.
For the fourth-straight game, sophomore Abby Feit finished with 20-or-more points, pouring-in a game-high 21 points to go along with 10 boards in the win. Junior Anna Newman continued her role as orchestrator of the Evansville offense, dishing-out a career-best 12 assists and adding 11 points for her first career double-double. Newman's 12 assists are the most since at least the 2008-09 season. Joining Feit and Newman in double-digits was junior A'Niah Griffin with 14 points and six rebounds. Bellarmine was led by Breia Torrens, who scored 17 points.
"I'm kind of taking more responsibility this year. The last two years, I've looked up to a couple of people," said Newman on emerging as the team's distributor on the offensive end. "This year, definitely stepping up. I have more confidence this year. Just taking that responsibility and having that confidence has been big."
Evansville sprinted out of the gate behind a 26-point effort in the opening quarter before taking an 11-point lead at the break. THe second half was a tale of two quarters as the Aces again out-scored the Knights, 16-13, in the third, but Bellarmine roared back in the fourth period. After Evansville built its lead as large as 18 in the third at 57-39, Bellarmine went on a 23-7 to close within four at 64-62 with four minutes left in regulation. When Evansville needed its defense to tighten up, it did, as the Aces held the Knights without a point in the final 4:00 and pulled away down the stretch for the win.
The game was again a strong defensive effort from the Aces, holding their fourth-straight opponent under 40% shooting with the Knights hitting just 34.4% (22-64) of their shots from the field. On the other side, Evansville shot the ball well from the field, knocking-down 24 of its 46 attempts on the day (52.2%) and shooting 45.5% (10-22) from beyond the arc.
The Aces begin Missouri Valley Conference play on Friday and Saturday when Evansville travels to SIU for a pair of games this weekend.