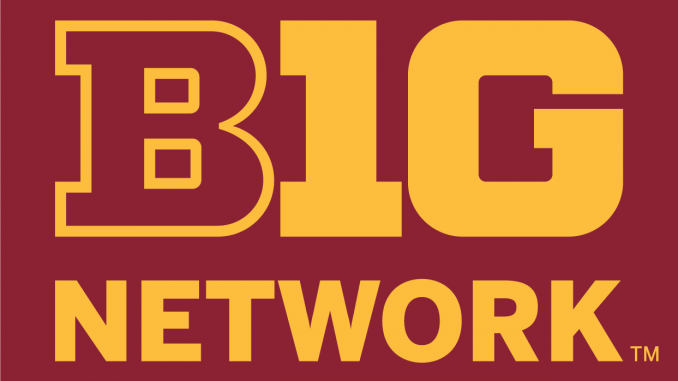 Credit Source: University of Minnesota Athletics
Gophers Open 134th Season at Florida Atlantic
Friday, Feb. 18
Minnesota at Florida Atlantic
First Pitch: 5:30 p.m. CT
Location: FAU Baseball Stadium
Minnesota Starter: RHP Sam Ireland
FAU Starter: RHP Jacob Josey
Watch: ConferenceUSA.com
Saturday, Feb. 19
Minnesota at Florida Atlantic
First Pitch: 3 p.m. CT
Location: FAU Baseball Stadium
Minnesota Starter: RHP Aidan Maldonado
FAU Starter: LHP Hunter Cooley
Watch: ConferenceUSA.com
Sunday, Feb. 20
Minnesota at Florida Atlantic
First Pitch: 11 a.m. CT
Location: FAU Baseball Stadium
Minnesota Starter: RHP J.P. Massey
FAU Starter: RHP Braden Ostrander
Watch: ConferenceUSA.com
Monday, Feb. 21
Minnesota at Florida Atlantic
First Pitch: 5:30 p.m. CT
Location: FAU Baseball Stadium
Minnesota Starter: TBA
FAU Starter: RHP Tibur Rivero
Watch: ConferenceUSA.com
The Minnesota Baseball program is set to open its 134th season in the history of the program this weekend at Florida Atlantic. The two teams will play four games starting on Friday, Feb. 18 and ending Monday, Feb. 21.
JOHN ANDERSON'S 41st SEASON
John Anderson enters his 41st year at the helm of Gopher Baseball and holds a 1,331-928-3 (.595) overall record. This includes a 598-382 (.610) Big Ten record. Under Anderson's watch, the Gophers have won 11 Big Ten titles and have made the NCAA Tournament 19 times. He's the winningest Big Ten coach in conference history and ranks just outside the top-20 all-time in NCAA history.
SERIES HISTORY
Minnesota has played Florida Atlantic just five times in program history, with the last being in 2004, a 4-2 loss to open the season. The game was at No. 12 FAU. Minnesota lost 6-5 to FAU in March of 2002 in Minneapolis. The teams first met in a three game series in Boca Raton, Fla., from Feb. 16-18, 2000, with FAU taking two of the three games in the series.
2021 IN REVIEW
Minnesota concluded its most trying season in program history with a 6-31 overall record. "Last year was an anomaly in so many ways and everyone is past that now," said pitching coach Ty McDevitt. "We brought in some extremely talented transfers and freshmen to stabilize the program. To this point I've been impressed as we have a lot of guys hungry to make an impact."
PRESEASON ACCOLADES
Three Gophers were named as 2022 Big Ten 'Players to Watch' heading into the season. Senior catcher Chase Stanke, senior first baseman Ronnie Sweeny and junior right-handed pitcher Sam Ireland all made the list. Stanke ranked second among Gophers in batting average last year while Sweeny led the squad with nine home runs and 30 RBI. Ireland is projected to be the Friday starter in 2022. Sweeny was also named to the 2022 Bobby Bragan Collegiate Slugger Award Watch List while Stanke made the Buster Posey Award Watch List.
FULL NON-CONFERENCE SLATE
The Gophers haven't played a full non-conference slate since the 2019 season. They played 18 games in 2020 before the COVID-19 pandemic shut down the season. In 2021, the Big Ten decided to play conference games only prior to the postseason.
BERTRAND EARNS PRESEASON HONORS IN OUTFIELD
Gophers redshirt senior outfielder Easton Bertrand was named as a top-150 (No. 110) outfielder in the country by D1Baseball.com. The Illinois native led Minnesota with a .295 batting average last season while hitting five home runs with 13 RBI.
NOTABLE DEPARTURES
Former Gophers star second baseman Zack Raabe is off to the pros after being drafted in the eighth round of the 2021 MLB Draft by the Milwaukee Brewers. The Forest Lake, Minn., native played three seasons for Minnesota, earning College Baseball News All-American as a sophomore in 2020. He was named Second Team All-Big Ten last year after hitting .315 for the year. Former starting third baseman Jack Wassel is the other big departure. He hit .262 in 34 games last year with three home runs and 12 RBI.
INFIELD COMPETITION PLAYED OUT ON THE FIELD
-Woodbury, Minn., native Ronnie Sweeny appears to have the starting first base spot locked down heading into opening day. The redshirt senior is coming off a breakout 2021 in which he hit a club-best nine home runs and drove in 30 RBI.
-Besides Sweeny however, open competitions are being had in the preseason at second base, shortstop and third base after the departures of Raabe and Wassel.
-Drew Stahl, Joe Hauser and Brady Counsell are battling it out at shortstop while Boston Merila and Noah Berghammer are challengers at second base. Redshirt freshman Kyle Bork and a pair of true freshmen in Jake Larson and Jake Perry are pushing him in practice.
GOPHERS IN THE PROS
-Left-handed pitcher Lucas Gilbreath continued his meteoric rise through the Rockies minor league organization this season and ended up making his MLB debut in May. He was impressive in his first MLB season, tallying a 3-2 record with a 3.38 ERA in 42.2 innings pitched over 47 games. He struck out 44, walked 23 and allowed just 16 earned runs.
-2020 No. 3 overall MLB Draft pick Max Meyer is also cruising through the Marlins minor league system. He had a fantastic summer in AA, making 20 appearances (all starts) and posting a 6-4 record with a 2.27 ERA in 111.0 innings pitched. He made two starts at AAA and will likely start there this summer.
-Current Gophers student assistant Tom Windle made 22 appearances for the Syracuse Mets (Triple-A), going 1-4 with a 5.48 ERA in 23.0 innings. He made two saves and struck out 14.
-2018 Gophers All-American shortstop Terrin Vavra spent most of his season with the Orioles Double-A team, the Bowie Baysox. He hit .248 (37-for-149) with five home runs, 20 RBI, one triple and 10 doubles with 29 walks.
-Minnesota has multiple other alumni playing rookie league, A, AA and AAA ball.
KEY RETURNERS MIX WITH BEVY OF NEWCOMERS
Minnesota returns 23 players, including position player starters and eight pitchers who appeared in games last year. The 'U' also brought in 15 newcomers, including 10 freshmen, to make up its 37-player roster. Five Division I transfers : Randon Dauman (RHP; Saint Louis), Joe Hauser (SS; Arizona State), Richie Holetz (RHP; Nebraska-Omaha), Aidan Maldonado (RHP; Illinois) and Will Semb (RHP; Iowa) are all expected to contribute immediately to Minnesota's lineup.
TWO NEW COACHING STAFF MEMBERS JOIN THE FOLD
Head coach John Anderson added two new members to the coaching staff this season in Trey Vavra (volunteer assistant) and Tom Windle (student assistant). The older brother of former Gopher and Orioles prospect Terin Vavra, Trey spent the last few seasons coaching at St. Thomas. He helped lead UST to the Division III world series in 2021. Windle pitched for the 'U' from 2010-12 and was a second round pick of the L.A. Dodgers. He's pitched in the minor leagues for the past nine seasons.
CAMBRIA COLLEGE CLASSIC
Minnesota will host the second ever Cambria College Classic from March 4-6 at U.S. Bank Stadium. No. 11 Notre Dame, West Virginia, Kansas, Illinois and Michigan State will come to town for the event. Each Big Ten team will play the Big XII and ACC teams in the three-day event. At the conclusion, a champion will be named in addition to the all-tournament team and MVP.
UP NEXT
Minnesota will play at Florida Gulf Coast on Wednesday, Feb. 23.
Spring Game Set for April 30
The University of Minnesota football team will hold its annual spring game presented by Blue Cross and Blue Shield of Minnesota at 1 p.m. on Saturday, April 30 at Huntington Bank Stadium. The game will be broadcast by BTN. Additional details – like radio broadcast information and pregame fan activities – will be announced in the future.
The traditional Maroon versus Gold tilt will once again end with the victorious team hoisting the coveted Goldy's Cup and a player being named the Sid Hartman Spring Game MVP.
While additional details will be announced in the future, two constants will remain.
First, fans are encouraged to bring a decorated oar to the spring game. These customized oars will be added to the inside of Huntington Bank Stadium where they adorn the hallway that the Gophers travel from their locker room to the field on game days. These inspirational oars are the final images the Gophers see before taking the field and serve as a way to connect the community and state with Gopher football.
Second, the team will once again be hosting its annual diaper drive. Gopher fans have donated more than 100,000 diapers in the last five years and fans are once again encouraged to bring diapers to the game and drop them off outside the stadium near Tribal Nations Plaza (outside of West Plaza). These diapers will then be donated to the Diaper Bank of Minnesota where they will then be distributed to families in need.