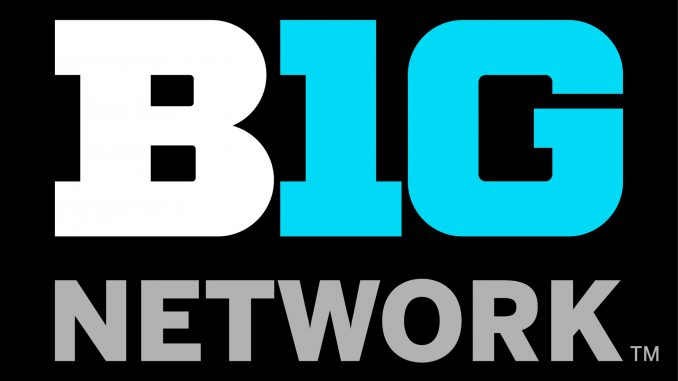 TIAA Named Official Presenting Sponsor of the 2022 Big Ten Men's and Women's Basketball Tournaments
Credit Source: BiG Ten Conference
Big Ten Women's Tournament is March 2-6; Big Ten Men's Tournament is March 9-13
CHICAGO, Ill. – The Big Ten Conference and Big Ten Network (BTN) today announced TIAA as the presenting sponsor of the 2022 Big Ten Men's and Women's Basketball Tournaments, an expansion of an existing partnership between TIAA and the Big Ten Conference.
TIAA, a leading provider of secure retirements and outcome-focused investment solutions to millions of people and thousands of institutions, will present the on-air coverage of all 22 tournament games televised on BTN – 12 women's and 10 men's. Additionally, TIAA will receive TV visible signage and in-arena branding, media inventory on the Big Ten Network's linear and digital platforms and play a role in the Big Ten Conference's celebration of the 50th anniversary of Title IX throughout the coming year.
"For more than 100 years, TIAA has helped those who serve others reach their goals," said Stephen Tisdalle, Chief Brand and Demand Generation Officer at TIAA. "Today, we're proud to continue our support of the Big Ten Conference and the student-athletes working toward theirs on and off the court."
The 2022 Big Ten Women's Basketball Tournament presented by TIAA tips off on Wednesday, March 2, and concludes on Sunday, March 6. The 2022 Big Ten Men's Basketball Tournament presented by TIAA begins on Wednesday, March 9, and finishes on Sunday, March 13. Both tournaments will be played at Gainbridge Fieldhouse in Indianapolis.
"Over the past several years, TIAA has been a trusted and valued partner to the Big Ten Conference," said Jack Brown, vice president of ad sales at Big Ten Network. "Their support of Big Ten student-athletes and the conference's member institutions will be on full display – both on and off the court – during two weeks of outstanding basketball at the men's and women's tournaments."
The Big Ten Network and Big Ten Conference work in conjunction with Learfield to offer an array of impactful multimedia, campus and championship opportunities for partners looking to connect directly with Big Ten fans and alumni. Several new partners will also be represented at the Big Ten men's and women's basketball tournaments, including Kraft, TicketSmarter, Marathon, Marco Technologies, Old Trapper, Illinois Office of Tourism and Vita Coco.
Maryland is the two-time defending Big Ten Women's Tournament champion, while Illinois is the defending Big Ten Men's Tournament champion. Men's and women's tickets are on sale now and are available for purchase at the Gainbridge Fieldhouse box office or Ticketmaster.com.
About TIAA
TIAA is a leading provider of secure retirements and outcome-focused investment solutions to millions of people and thousands of institutions. It is the #1 not-for-profit retirement market provider 1, paid more than $3.6 billion to retired clients in 2020 and has $1.4 trillion in assets under management (as of 12/31/2021) 2
1As of Dec. 31, 2020. Based on data in PLANSPONSOR's 403(b) Market Survey, which published in August 2021.
2 As of December 31, 2021 assets under management across Nuveen Investments affiliates and TIAA investment management teams are $1,375 trillion.
About the Big Ten Conference
The Big Ten Conference is an association of world-class universities whose member institutions share a common mission of research, graduate, professional and undergraduate teaching and public service. Founded in 1896, the Big Ten has sustained a comprehensive set of shared practices and policies that enforce the priority of academics in the lives of students competing in intercollegiate athletics and emphasize the values of integrity, fairness and competitiveness. The broad-based programs of the 14 Big Ten institutions will provide over $200 million in direct financial support to more than 9,500 students for more than 11,000 participation opportunities on 350 teams in 42 different sports. The Big Ten sponsors 28 official conference sports, 14 for men and 14 for women, including the addition of men's ice hockey and men's and women's lacrosse since 2013. For more information, visit www.bigten.org.
About Big Ten Network
A joint venture between the Big Ten Conference and Fox Networks, Big Ten Network is the first internationally distributed network dedicated to covering one of the premier collegiate conferences in the country. With more than 1,700 events across all platforms, the 24/7 network is the ultimate destination for Big Ten fans and alumni across the country, allowing them to see their favorite teams, regardless of where they live. The Fox Sports App is the digital extension of the Big Ten Network, delivering live games and on-demand programming to Big Ten Network customers via the web, smartphones, and tablets. Network events include football, men's and women's basketball games, dozens of Big Ten Olympic sports and championship events, studio shows and classic games. Original programming highlights activities and accomplishments of some of the nation's finest universities, including the Emmy-nominated The Journey. The network is carried by all the major video distributors across the United State and Canada, such as DIRECTV, DISH, Verizon FiOS, AT&T U-Verse, Charter Spectrum, Xfinity, Altice USA, Cox Contour TV, Mediacom, RCN, WOW!, and approximately 300 additional video providers across North America. Big Ten Network is also available through the majority of streaming providers, including DIRECTV Stream, fuboTV, Hulu + Live TV, Sling TV, Vidgo and YouTube TV. For additional information, please visit www.btn.com.