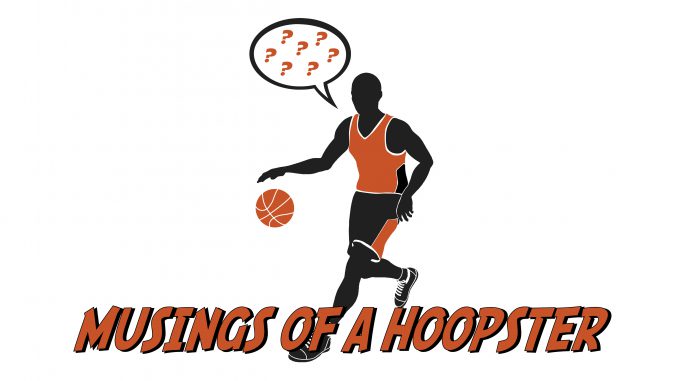 Musings of a Hoopster
Shawn Martin
ExcelHSports Columnist
   Last week the Purdue Men's Basketball team ascended to a place no other Boilermaker Men's squad had ever done – to the very top of the National Rankings.  That lasted but a few days when Rutgers' Ron Harper Jr. sank a near-half court bomb as the final horn blew to slay the #1 team in the land.  That was the third #1 ranked Men's team to go down to defeat in as many weeks after Gonzaga and Duke failed to hold serve too in their time at the top of the polls.
The high school polls here in Indiana have also been volatile. As usual, early season is somewhat hard to get a full grasp of as to how graduation and new freshmen and JV kids affect teams on both ends of the spectrum.
Many thought that defending state champ Carmel would be strong again with two probable Indiana All Stars in Charlie Williams and Pete Surber, would cover for the significant losses to the cap and gown last June.  The Greyhounds however have started the season losing two of their first four games before winning twice last weekend. Homestead and Lawrence North have two of the top senior players in the state this season in Fletcher Loyer and CJ Gunn. Gunn was injured over the summer and has yet to play this season. Hopefully the IU recruit can suit up in a week or two and we can see how good the Wildcats can be. The Spartans have the Purdue bound Loyer and beat Westfield and their Purdue recruit Brayden Smith Saturday in the Forum Tip Off Classic at Southport.
Zionsville survived their first week at #1 in the state last weekend and have a pretty good junior in Logan Imes. They've won their six games by a combined 23 points this season – two of them in overtime. So we'll see if they can keep that cardiac kid theme going good.
The girls side is not much different.
Crown Point – led by Purdue recruit Lilly Stoddard – was probably the best team coming into the season, and have only lost to Ohio power Mount Notre Dame, but Noblesville, and the state's top junior Ashlyn Shade, took the top spot for a week before losing to Fishers. UCONN bound senior Ayanna Patterson, has led her Homestead team to a 9-1 mark – their only loss to Noblesville. Bedford North Lawrence and Franklin Community have been solid all season. North Central (Indy) had a bad two weeks where they dropped three games, but have been dominate otherwise. Probably the most talented team in the state is 3A's South Bend Washington. 6-3 Senior Mila Reynolds is signed with Maryland, her 6-0 junior sister Amiyah has also committed to the Terripans, and their 6-4 freshman sister Kira is the state's top frosh. Oh, and junior guard Rashunda Jones just committed to Purdue. They also have a freshman point guard that is electric. 
So who will survive the season and February (girls) and March (boys) and be the top teams that cut the nets in Gainbridge Fieldhouse? Who knows. It will be fun to watch it all play out!