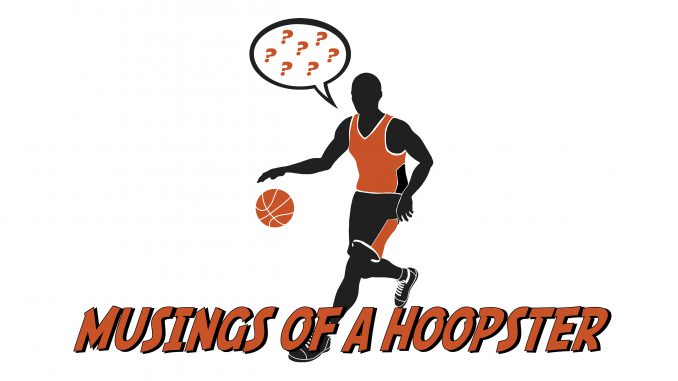 The week between Christmas and New Years is always a busy time for high school basketball teams on both the girls and boys side. It used to be mostly the Hall of Fame tournament held each year featuring eight of the best girls and boys teams in the state that year.
That annual tradition continues again this week on Thursday (girls) and Friday (boys) in New Castle at the Fieldhouse next door to the Hall of Fame. I will be volunteering both days and hopefully will see a lot of you basketball fans there to watch the four girls teams compete – Bedford North Lawrence, Mishawaka Marian, Noblesville, and East Central  – and the four boys teams – Ben Davis, Penn, North Daviess, and Northwood.
There are several other tournaments nowadays that give basketball fans in every knook and craney of the Hoosier state a chance to see several Varsity teams play over a couple of days in one location. Some also include JV's in a tournament as well.
On the boys side, one of the best annual events is the Wabash Valley classic this year held at Terre Haute North began Monday and runs through Thursday and has 16 teams from Indiana and Illinois. North Daviess concludes Tuesday and features several really good programs from all over the state.
There is also the Gibson County Classic at Gibson Southern, Bismarck-Henning (Ill), Provisio West (Ill), Alexandria, Clay City, Clinton Central (among the oldest continuous holiday tournaments in the state), Connersville, East Noble, Edinburgh, Grant 4 (at Edinburgh), Lakeland Christian, Lake Station, Monrovia, Noblesville, North Central (Ind), Northeastern, Richmond, Silver Creek, Warsaw, Hebron, Highland, Homestead, Huntington North, Kentucky Mountain Classic, LaPorte, Lebanon, Miami Cty (Maconaquah), Morristown, Perry Spencer (Heritage Hills, Tell City), Southridge, Wabash County (Manchester), Batesville, Monrovia, Roncalli, Kokomo, Plymouth, South Central (UM), Northeastern Dubois, Trine University, and Wawasee.
Girls tournaments in addition to the HOF are Northview, Gibson County (Gibson Southern and Princeton), Carl Sandberg (Ill), Lebanon, North Central (F), Carroll (Flora), Connersville, Hammond Morton, Lake Central, Lakeland Christian, LaPorte, North Central (I), Scottsburg, Triton Central, Twin Lakes, Waldron, Alexandria, Fremont, Grant 4 (Eastbrook), Griffith, Miami County (Maconaquah), Michigan City, Northridge, Plymouth, Wabash County (Manchester), Wapahani, Bismarck-Henning (Ill), Bowman Academy, Cambridge City, Center Grove, Eastern Greene, Goshen, Speedway, Trine University, Union City, Vincennes Rivet, Warsaw, Plainfield, and Rock Creek Academy.
Here is the link to John Harrell's awesome site. Pick boys or girls' basketball and click on "IN SEASON TOURNAMENTS" and scroll to each of the sites for exact schedules this week.
This is a basketball fans greatest week!