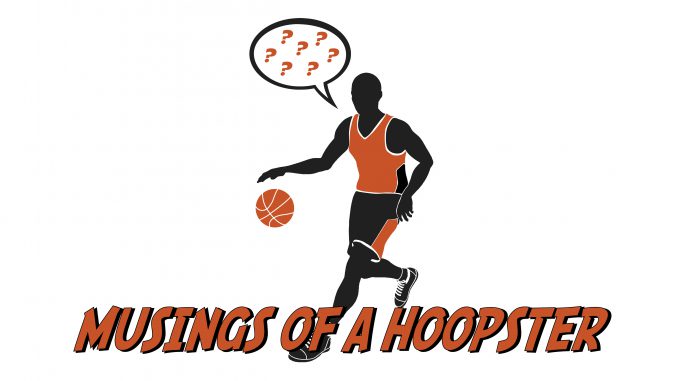 The Day THE Streak Ended
~ No matter who's side you were on, it was quiet. Everyone had hope. They hoped for a swish and we hoped for a miss.
By Shawn Martin
ExcelHSports
Columnist
Twenty-nine years.
Ninety-nine consecutive wins.
All that ended on an unseasonably warm late February evening in the then, almost four-year old Marion Crawley Athletic Center at Lafayette Jefferson high school in 1973.
Last Friday night, at a gathering in a West Lafayette restaurant banquet room, members of the 1973 Central Catholic basketball team that beat the Bronchos 57-56 on February 24th, 1973, and claimed the sectional trophy, reminisced about that night and that experience. They were also honored at halftime of the game between the current Knights and Bronchos at Central Catholic's McHale Gymnasium on Saturday night.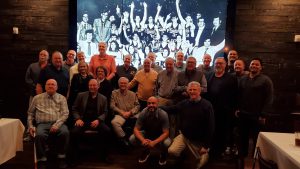 For nearly three decades, Lafayette Jeff had dominated the local Indiana High School Athletic Association (IHSAA) sectional basketball tournament. From 1944 through 1973, the Bronchos built a dynasty, winning twenty-nine sectional championships in a row! Tiny Monitor High School (now a part of Harrison school district), beat the Bronchos in a sectional semi-final in 1943 on their way to their lone sectional championship. Friday February 23rd 1973, the Bronchos won their 99th consecutive sectional game.
Both of those marks are still IHSAA state tournament records to this day – and with the parity that class sports has brought to high school athletics, those marks will likely never be matched, let alone eclipsed.
During the streak, Lafayette Jeff won two state championships and three state runners-up. To say there was a definitive Broncho mystique come IHSAA state basketball tournament time would be an understatement.
Central Catholic in 1973 was certainly no slouch either.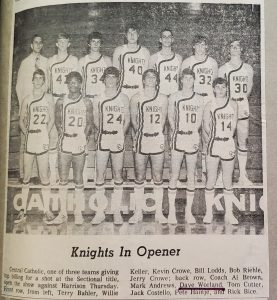 Led by 6-8 All-American Tom Cutter, the Knights would enter the sectional with sparkling 16-4 record. They dispatched of Harrison in their opening game of the sectional, then survived an overtime thriller with the Red Devils of West Lafayette. That earned them the right to play in their first sectional championship game in any sport in the entire 15-year history of the school.
Cutter, known as "Chopper" to his friends both from Central Catholic and Jeff, had grown up in public schools, but attended Central Catholic in high school where he – literally – became the centerpiece of CC coach Al Brown's team. He was dominant, averaging a Double-Double (points and rebounds). He was one of six players in the game that went on to play Division 1 basketball in college.
Cutter played 106 games at Western Michigan, averaging over 11 points and 8 rebounds in his career and led his team to an NCAA Tournament appearance in 1976, when only conference champions made the tournament.
Brown, a Connersville, Indiana native, would go on to a stellar coaching career at all levels of the game. He is the only person to coach in both a men's AND women's NCAA Division 1 National Championship basketball game (Purdue Men and Tennessee Women).
The Lafayette Jeff Bronchos were led that season by the son of legendary state championship baseball coach Paul "Spider" Fields. Jim Fields was a junior and would leave the high school ranks as the all-time scoring leader at Lafayette Jeff at the time. Gene Bowen, also a Broncho junior, led Jeff in the game against Central Catholic with 28 points and 11 rebounds.
Jeff coach Joe Heath had his team play Cutter and the Knights in a similar fashion to how they had matched up with the Kent Benson led New Castle team earlier that season in a game the Bronchos had won over the Trojans. The 6-11 Benson would be named Mr. Basketball for 1973 a few months later.
They had Rick Vanderwielen – a 6-4 junior fronting Cutter, and Bowen was behind. The ploy worked to an extent, as Cutter was held to over nine points below his season average, however, several Knights players picked up the difference and propelled their team to a victory that night. Mark Andrews and Terry Bahler had ten points each in the title contest, while Bill Lodde and Bob Rhiele added six points each. Dave Worland and Jack Costello had four each and All Sectional guard Kevin Crowe played well all around in the balanced attack.
The title game was a tremendously tight contest played by two evenly matched teams. Eighteen ties, ten lead changes, Jeff's largest lead was seven, Central Catholic's, four. Over 7,000 paying customers were in a frenzy for the entire contest. Hundreds more were turned away at the door because of the pesky fire marshal.
Cutter put the Knights up 57-56 with a free throw with just under a minute left in regulation. He blocked a Broncho shot attempt with 37 seconds left and the Knights retrieved the ball and held it until Rhiele was fouled and sent to the free throw line with six seconds left for two shots.
He missed them both!
Jeff's Harold Vaughn got a shot off from near center court that missed and the blue and white clad Knight faithful as well as the red and black dressed Broncho fans were in stunned disbelief – one because they won, the other because they lost.
Hoosier Hysteria at its very core!
The Knights would return to the Crawley Center the next weekend where they beat Fountain Central and Frontier in the Regional and advanced to Mackey Arena for the Semi-State. CC beat Lebanon in the afternoon contest but lost 87-80 to South Bend Adams in the championship game.
At the dinner last Friday night, there were lots of recollections of what a special time in their lives it was for the players, coaches, and fans of the team. Each participant that was able to attend was given the microphone where they could reflect on their experience. A few received playful jeers from their friends if they exceeded the two-minute time limit that most all of them paid little attention to.
They all talked about what a special time it was to grow up and be a part of something so big to a teenage boy in Lafayette Indiana.
Jeff's Vanderwielen is now mostly retired from working with the IHSAA on its media operations. He provided me with some wonderful insights from a Broncho perspective – obviously somewhat different, but also very much the same.
"Though we lost, the era was special", he wrote to me in an email.
"We never played in front of an empty seat, home or on the road. You'd think the pressure of every-single-person in Lafayette knowing your name, your face and the expectation of continuing the Jeff dynasty would be daunting. But, the moment was lost in our youth."
He continued, "Jeff and CC players were friends. Every summer CC, Jeff and other area kids played together at the Armstrong courts on the south side of Lafayette. Not once in a while, but every single night.
We grew up together. Jeff players Jim Fields and Vint Vaughn grew up in the Catholic school's system. CC players Terry Bahler and Chopper (Cutter) came up thru the public school system.
After our loss, Jeff and CC players were civil and to this day, we talk and reminisce not so much about this game, but about the special times growing up in Lafayette, playing at Armstrong and how those years were so different than today back when it was about discipline, team and respect."
He concluded, "In retrospect, 50 years later, this game was a part of fabric of what makes Indiana high school basketball special, and I have personally congratulated many of my friends and players on the CC team for their special victory even though it was a defeat for the Bronchos."
Tom Ferriter is someone who was not a player for Central Catholic but was affiliated with the team and the players. He was not able to attend the festivities this weekend, but he shared in an email to Worland this –
"As with most close contests the end is often the most remembered. Albeit, differently by the victors than the others.
I recall the tie breaking 57th point being a foul shot. When it went in, I remember a strange mix of relief and anxiety as there was time left.  While only seconds remained, because it was enough time for them to score, it seemed like 29 years were on that clock.
After more drama and more foul shots it was still 57-56.  Then there was that final possession by Jeff.
As that last desperate heave left Steph Curry's …. I mean Harold Vaughn's hand…all eyes were on that ball.
No matter who's side you were on, it was quiet.
Everyone had hope.
They hoped for a swish and we hoped for a miss.