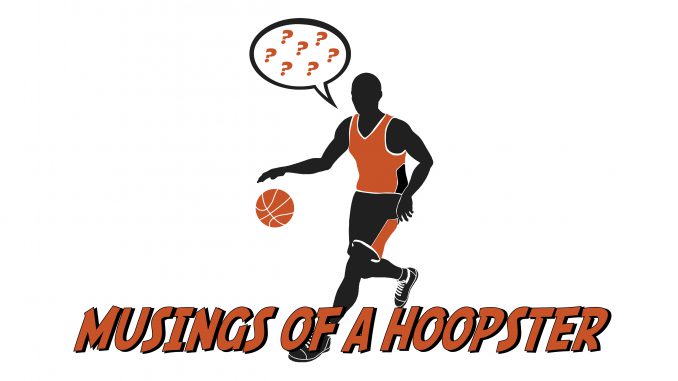 MUSINGS OF A HOOPSTER
Shawn Martin
Senior Columnist
ExcelHSports.com
FALL FROM GRACE – REDEMPTION IN PROGRESS
 RENFRO!
COACH RENFRO!
THEY WANT YOU BACK INSIDE!
   This was the scene outside of Christal House Manual High School March 4th after the Beech Grove boys basketball team won their fifth consecutive 3A Sectional Championship. Renfro is former Beech Grove head coach Mike Renfro. He went back inside the historic gym and was met by the Beech Grove players that had just received their Sectional trophy and they embraced in a group of jumping, hugging, and celebrating humanity. Renfro had led the Hornets – his Alma Mater – to the four previous Sectional championships, culminating in a 53-43 victory over Mishawaka Marian in Gainbridge Fieldhouse March 26th, 2022.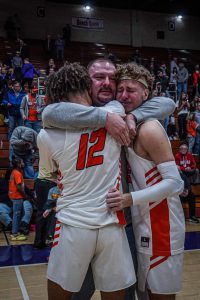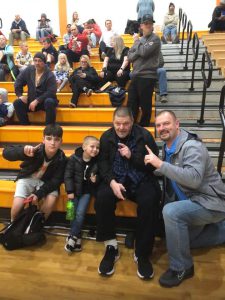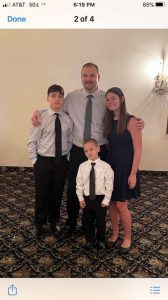 On August 7th, 2022, Renfro was pulled over near New Castle, Indiana driving slow on Interstate 70. He was given a Field Sobriety Test and failed it, resulting in his arrest for Operating While Intoxicated (OWI). Subsequent investigation of his vehicle did uncover several packets of a white substance that was later determined to be Cocaine. Court proceedings followed and he pleaded guilty to OWI and a plea bargain removed the drug some other charges. Since Renfro had no prior convictions, he was fined, had his drivers license suspended, was placed on probation, and required to complete counseling.
   Mike Renfro, 46, comes from the tight-nit working class neighborhoods mostly in the Tech High School and Beech Grove areas. His parents divorced while he was in middle school, but both remain close friends and are large influences in his life. He lived with his dad on the East side and they would get up and leave their house at 5am and his dad would drop him off at his mom's so he could go to school at Beech Grove, then his father would go to his job as a furniture mover for Wheaton Van Lines on 56th Street in Indianapolis. Wheaton was the official movers of NBA teams and his dad – Mike Sr. – would tell his wide-eyed, sports crazy son about moving this Pacer player or that Pacer player.
   His mother Alice Alexander was also a hard-working influence on her young son. She has been with Amazon at their Plainfield warehouse almost since it opened its doors. Alice is a very passionate sports fan. One year Lawrence North and Beech Grove met in the semi-finals of the Marion County tournament at Southport. She wasn't very happy with the officials at half-time with her son's team down more than twenty points, and she let them have a mom's rant which led to her being escorted out of the Fieldhouse. Her son lit up the scoreboard that second half, finishing with 42 points, pulling the Hornets back into the game. They lost by four.
   Renfro is married to Alicia and they have four kids – two daughters Kailani 18, and Kyla 17, and two sons Mikey 13, and Mylan 6. Alicia Renfro works for General Contractor F.A. Wilhelm Construction.
   After high school, Mike (Beech Grove 1995) went to play at Allegany Junior College where he earned the opportunity to play on a Junior College All Star team that toured Australia. After two years at Allegany, he went to Long Island and played for future National Championship coach Jay Wright at Hofstra. Wright later led Villanova to four Final Fours and two National Championships (2016 and 2018).
   After completing his Villanova eligibility, he coached at a small college in New York before returning to his roots in Beech Grove. A three-sport athlete for the Hornets, he jumped in and began several assignments coaching both basketball and football at the southeast side school. He eventually joined the coaching staff of Matt English who was the head basketball coach and athletic director at Beech Grove. English fought Brain Cancer for several years and battled the disease until his passing on December 10th, 2018. He was 45.
   "Probably the hardest thing I ever had to do was tell the players that Matt had passed away" Renfro said. "I got the call about three in the morning and got up and went to school. I had all the players come down before class."
   "In the six or seven years we were together – two Alpha males" he added "We never got into an argument. He taught me a lot and gave me more and more responsibility."
   With English's declining health, Renfro was named the interim head coach for the Hornet basketball team. That 2018-19 season would see the first of the five sectional titles in a row. They won the 2020 sectional only to see their season end like everyone else's – stopped due to Covid-19 pandemic. Net cutting occurred again in 2021, followed by a run to a 3A state championship in Gainbridge Fieldhouse in 2022.
   Five months later – at the pinnacle of his coaching career, Renfro was pulled over and his life changed forever.
   "Honestly, getting pulled over that night was probably the best thing that ever happened to me." Renfro emotionally said. "This guy right here" pointing to a business card of Dr. Timothy Kelly, MD of Clearvista Recovery Associates in Indianapolis, "Dr. Kelly has helped me so much. He's a sports fan too – he likes Brebeuf, and I don't like Brebeuf" Renfro joked "I see him now three times a month. I look forward to it. I never really talked much about my feelings and myself a lot before Dr. Kelly" he added. "I've come a long way."
   Those visits to Clearvista are part of the court ordered requirements that Renfro had to do. He did not stop there though.
   Renfro has for the last several months been a peer recovery coach, where he assists and shepherds through others with their own addiction and abuse issues. He is a member of the administration team of the Beech Grove Comprehensive Drug Free Coalition.  He coaches his sons basketball, football, and baseball teams – most of the parents know his story and are supportive of him coaching their sons.
   Renfro is a very passionate and hard driving personality. His players love him and play hard for him. They wanted him back in that gym March 4th to celebrate with them – not because it was about him, but because he was someone that was important to them.
   Is Mike Renfro perfect? Obviously not. He has flaws like all of us do.  To some, those flaws may be too much to overcome.
   "I do want to coach again" he said in a hopeful sense. "See, these kids never judged me, just love me as much as I love them. I made a mistake, one that I take full responsibility for and am attacking daily and then some" he posted on his personal Facebook page after the sectional celebration at Manual. "We all have made mistakes in our lives, but it is how you respond to the mistake is what defines you."