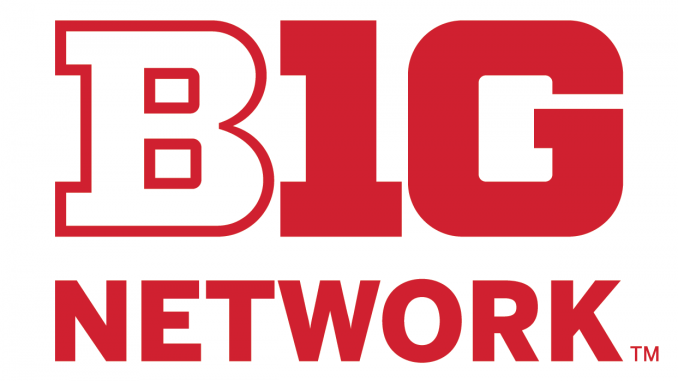 GAME 20: VS. PURDUE
Date: Saturday. Feb. 20
Time: 4:30 p.m.
City: Lincoln, Neb.
Arena: Pinnacle Bank Arena
NEBRASKA CORNHUSKERS
2020-21 Record: 5-14 (1-11 Big Ten)
Head Coach: Fred Hoiberg
Record at Nebraska: 12-39 (2nd year)
Career NCAA Record: 127-95 (7th year)
PURDUE BOILERMAKERS
2020-21 Record: 14-8 (9-6 Big Ten)
Head coach: Matt Painter
Record at Purdue: 351-182 (16th year)
Career Record: 376-187(17th year)
BROADCAST INFO
Television: BTN
Play-by-play: Kevin Kugler
Analyst: Jess Settles
Online Broadcast: Fox Sports app & foxsports.com/live
Radio: Learfield IMG College Husker Sports Network, including 590 AM (Omaha), 1400 AM (Lincoln) and 880 AM (Lexington)
Play-by-play: Kent Pavelka
Analyst: Jake Muhleisen
Online Radio: Available on Huskers.com, Huskers App, TuneIn.com/Huskers and TuneIn App.
XM: 389 SiriusXM (internet): 979
Huskers Return Home to Face Purdue on Saturday
The Nebraska men's basketball team returns home to begin an extended homestand Saturday afternoon against Purdue. The Huskers and Boilermakers will clash at Pinnacle Bank Arena with tipoff set for shortly after 4:30 p.m. Saturday's game will be televised on BTN with Kevin Kugler and Jess Settles on the call. The game can also be streamed via the web, smartphones, tablets and connected devices through the Fox Sports app.
Fans can follow all of the action across the state of Nebraska on the Learfield IMG College Husker Sports Network with Kent Pavelka and Jake Muhleisen on the call. The game will also be available on Huskers.com, the Huskers app and TuneIn radio. The pregame show begins one hour prior to tipoff.
Saturday's game begins the final homestand of the season, as the Huskers are currently scheduled to play Purdue (Sat.), Penn State (Tues.) and Rutgers (Feb. 28) before hitting the road the last week of the season.
The Huskers (5-14, 1-11 Big Ten) wrapped up a grueling stretch of seven games in 12 days with a 79-71 loss at Maryland on Wednesday night. The Huskers shot 43 percent from the field, including a season-high 13 3-pointers, but could not slow Maryland down, as the Terrapins pulled away in the second half. NU, which had 13 steals in Tuesday's game, had only two on Wednesday as Maryland committed four turnovers and shot 48 percent in the win.
Teddy Allen led three Huskers in double figures with 25 points, including 4-of-7 from 3-point range. Allen's 25-point effort was one of his career high, as he added five rebounds and a season-high three assists. Lat Mayen (13) and Dalano Banton (11) also posted double-figure efforts in Wednesday's contest.
Banton found his shooting touch from long range at Maryland, hitting 5-of-11 3-pointers in the two-game series, as he posted consecutive double-figure efforts for the first time since late December. The sophomore averages 10.8 points per game and paces NU in rebounding (6.5 rpg) and assists (4.6 apg).
Purdue (14-8, 9-6 Big Ten) comes off a 75-65 win over Michigan State on Tuesday. Trevion Williams had 28 points and six rebounds to lead the Boilermakers to a season sweep of the Spartans. Eric Hunter Jr. added 15 while freshmen Jadan Ivey and Zach Edey added 11 and 10 points, respectively. Purdue shot 49 percent and forced 16 MSU turnovers which led to 18 points.
PLAYER SPOTLIGHT
Trevor Lakes went over 1,000 career points with his 3-pointer against Maryland. Lakes, who began his career at the University of Indianapolis, now has 1,002 career points.
NUMBERS TO KNOW
5 – The Huskers have made steady shooting improvement from 3-point range since returning from their pause. NU shot .234 in the first three games after returning from its pause, but is shooting .368 over the last four games.
Game
Opponents
at Michigan State
.176 (3-17)
at Minnesota
.200 (3-15)
Wisconsin
.333 (5-15)
Illinois
.350 (7-20)
at Penn State
.368 (7-19)
at Maryland
.268 (8-28)
at Maryland
.464 (13-28)
9 – NU has nine 20-point performances on the season (Teddy Allen-7; Trey McGowens-1; Kobe Webster-1). In addition, NU has had nine players reach double figures at least once this season.
11.0 – Nebraska averaged 11.2 turnovers in the two games at Maryland, a significant drop from the 16.2 the Huskers averaged in the first five games after returning to action.
13 – Nebraska's steals in Tuesday's loss at Maryland, its highest total since the opener. The Huskers are third in the Big Ten with 7.5 steals per game.
48 – Nebraska is 48th nationally in tempo according to KenPom as of Feb. 18. The Huskers are one of only two Big Ten teams (also Illinois) in the top 100.
SCOUTING PURDUE
Purdue is 14-8 overall and 9-6 in the Big Ten following a 75-65 win over Michigan State on Tuesday. Purdue went 5-2 in non-conference play, including wins over Liberty and Notre Dame. The non-conference losses were to Clemson and against Miami, when the Hurricanes rallied from an 18-point halftime deficit. In Big Ten play, Purdue has won seven of its last 10 contests entering Saturday, including a win at Ohio State and a sweep of Michigan State.
Trevion Williams anchors the Boilermaker attack as he leads the team in scoring (16.1 ppg) and rebounding (9.4) while shooting 53 percent from the field. Eric Hunter Jr. (10.0) also averages double figures, while four of Purdue's top seven scorers are freshmen. Sasha Stefanovic and Brandon Newman both shoot over 40 percent from 3-point range and have combined for 75 of Purdue's 155 3-pointers. As a team, Purdue shoots 45 percent from the field and 34 percent from 3-point range. It also out-rebounds opponents by 5.7 rebounds per game.
Series History: Saturday's game between the Huskers and Purdue will be the 23rd all-time meeting between the two programs in a series that dates back to 1947. Purdue holds a 16-6 lead in the all-time series, including a 10-4 mark (9-3 in regular season; 1-1 in Big Ten Tournament) since Nebraska joined the Big Ten in 2011-12. The Huskers are 3-3 at home against Purdue since joining the Big Ten.
Last Meeting: Cam Mack made Husker history with a triple-double and helped propel Nebraska past Purdue, 70-56, at Pinnacle Bank Arena on Dec. 15, 2019.
Mack had 11 points and 10 rebounds to go with a career-high 12 assists to become the first Husker in history to net a triple-double and help three Huskers in double figures and snap Purdue's two-game win streak. Dachon Burke Jr. was the leading scorer for Nebraska, netting 18 points to go with a season-high seven boards. Thorir Thorbjarnarson also hit double figures with 13 points.
The Huskers also limited Purdue to 30 percent shooting, including 6-of-35 from 3-point range. Purdue cut Nebraska's 15-point lead to 52-50 with 8:13 left, but Nebraska ran off six straight points to extend the lead back to eight. The Husker defense limited Purdue to just 3-of-16 shooting over the final eight minutes.
LAST TIME OUT
Nebraska battled for 40 minutes Wednesday night at Maryland, but the Huskers' late comeback attempt fell short in a 79-71 loss to the Terrapins.
Nebraska, playing its third road game in four days, trailed by only three early in the second half at 42-39, before Maryland used a 13-0 run to pull away. The Huskers then fell behind by as many as 21 but made it close down the stretch before falling by eight.
Teddy Allen led the Huskers with 25 points, one shy of his career high. He scored 15 of his game-high 25 points in the second half. Lat Mayen added 13 points and seven rebounds for the Huskers, while Dalano Banton chipped in 11 points, including a trio of 3-pointers, seven rebounds and four assists.
Eric Ayala (career-high 24 points) and Aaron Wiggins (22) combined for 46 points as Maryland picked up its second win in as many nights over Nebraska. Maryland shot 48 percent and hit 13-of-33 from 3-point range.
STORYLINES
• Nebraska continues with its frantic February pace, as the Huskers will play a mininum of 10 games between Feb. 6-28 with the rescheduling of the Penn State game for Feb. 23. NU comes off a stretch of playing seven games in 12 days, spanning five states and more than 4,300 miles that wrapped up with consecutive games at Maryland (Tues-Wed.). The 2020-21 season will mark the fifth time in school history and the first since 1919-20, that NU will play double-digit games in February (based on dates listed in the media guide).
• One area where the Huskers have made significant improvement since returning to action is on the defensive end. NU has allowed 11.4 fewer points per game over the seven games, while holding teams to 40 percent shooting, including 30 percent from 3-point range. NU has held four of its seven foes to under 40 percent while the Huskers limited No.6 Illinois to its second-lowest total in regulation this year.
• The Big Ten had 10 teams in the top 50 of the NET rankings on Feb. 18, including four of the top eight spots. Currently, one remaining regular-season opponent is outside the top 40 of the NET.
• Nebraska's schedule as of Feb. 17 was the 21st toughest nationally, and ranked third in the Big Ten as of Feb. 18.
• Nebraska's two-game series against Maryland this week marked the first time NU faced the same opponent on consecutive days since 1976 (at Hawaii) and first time it happened in conference play since 1921 (Iowa State in the Missouri Valley Conference).
• Teddy Allen and his younger brother Timmy are one of the highest scoring duos in college basketball. The pair combines for 34 points a game, a total which ranks second nationally among brother duos.
2020-21 Highest Scoring Brother Duos
No.
Total
Player-School (PPG)
1.
38.5
Julian Champagnie-St. John's (19.8) and Justin Champagnie-Pitt(18.7)
2.
34.0
Teddy Allen-Nebraska (17.1) and Timmy Allen-Utah (17.0)
3.
29.0
Michael Weathers-Texas Southern (14.0) and Marcus Weathers, Duquesne (15.0)
as of Feb. 17
• Teddy Allen is tied for sixth among all power conference newcomers averaging 17.1 points per game as of Feb. 17. Allen is currently sixth in the Big Ten in scoring and the only newcomer in the top 10 of the Big Ten in scoring. His scoring average is on pace to be one of the highest scoring averages by a first-year Husker. The current mark is 18.1 points per game by All-Big Ten performer Terran Petteway in 2013-14.
Highest Scoring NU Newcomers
No.
Player
PPG
Year
1.
Terran Petteway
18.1
2013-14
2.
James Palmer Jr.
17.2
2017-18
–
Teddy Allen
17.1
2020-21
3.
Andrew White III
16.6
2015-16
• The biggest beneficiary of Derrick Walker's insertion into the Husker attack has been Lat Mayen, who moved to his natural stretch four spot after playing in the post for the first half of the season. In the six games since Walker returned, Mayen is averaging 12.0 points per game on 46 percent shooting and 5.0 rebounds per game. In NU's first four conference games, he averaged just 5.5 ppg on 31 percent shooting.
• With Trevor Lakes going over 1,000 career points on Wednesday, Trey McGowens is on track to become the second Husker this year to reach the 1,000-point plateau. He enters Saturday's game with Purdue with 956 points, needing only 44 to reach 1,000.
• Seven members of the Nebraska basketball team were honored this week with spots on the Nebraska Scholar-Athlete Honor Roll. The Huskers on the list include Teddy Allen, Lat Mayen, Chris McGraw, Jace Piatkowski, Bret Porter, Thorir Thorbjarnarson, Derrick Walker and Kobe Webster. All Husker student-athletes combined for a school-record fall GPA of 3.325.
Credit Source: Purdue University Athletics
Boilermakers Hit the Road to Face Nebraska on Saturday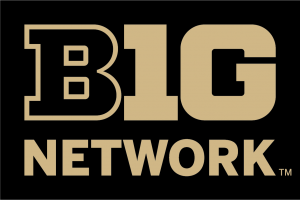 WEST LAFAYETTE, Ind. – Looking for its second straight win for the first time in over a month, Purdue travels to Lincoln, Nebraska, to face the Cornhuskers in a Saturday afternoon matinee on the Big Ten Network. Kevin Kugler and Shon Morris, will handle the call from the comforts of their living rooms.
Purdue has alternated wins and losses in its last seven games and looks for some consistency coming down the stretch. The Boilermakers are still in the hunt for a Big Ten Tournament double-bye and NCAA Tournament top-five seed, but needs to start stringing wins together.
THE KEY TALKING POINTS
1) Purdue leads the series with Nebraska by a 16-6 margin, having won 10 of 14 games during Nebraska's time in the Big Ten. Nebraska, however, leads the series at Pinnacle Bank Arena by a 3-2 margin.
2) According to KenPom.com, Purdue ranks 331st (out of 347 teams) in experience (1.04 years). The total is 14th in the Big Ten. Indiana is the next least-experienced team in the league at 1.36 years (286th nationally).
3) Purdue has had its full arsenal of rotation players for just 13 of its 22 games this year, missing key personnel for nine games this year. Purdue has gone 9-4 in those 13 games with a full roster, all coming against power-conference teams (Iowa, Rutgers, Illinois, Minnesota).
4) Four freshmen have earned Big Ten Freshman of the Week honors, the most in league history. Michigan (2012-13) and Ohio St. (2010-11) had 3.
5) A Purdue freshman has been named the Big Ten Freshman of the Week in four of the last five weeks and in six of a possible 12 weeks this season.
6) During the month of February, Purdue is just 17-of-69 (.246) from 3-point range.
7) Purdue is one of just four Big Ten teams to have one or fewer home losses in Big Ten play (Purdue, Minnesota, Michigan and Ohio State).
8) Purdue has held 11 straight opponents to 72 or fewer points, the only Big Ten team to accomplish that.
9) With Purdue entering the AP Top 25, the Boilermakers have been nationally-ranked in six straight seasons, the second-longest streak in school history (1968 to 1975). Since the start of the 2015-16 season, Purdue has been ranked in 72-of-110 Associated Press top-25 polls.
10) Over the last five years since the start of the 2016-17 season, Purdue has the most wins in the Big Ten (63). Michigan State is next at 60.
11) Purdue owns a 54-9 home record in Big Ten play since the 2014-15 season. Since that year, just one team, Michigan has beaten the Boilermakers twice at Mackey Arena. Michigan State, Indiana, Wisconsin, Nebraska and Northwestern are the five teams to not win in Mackey.