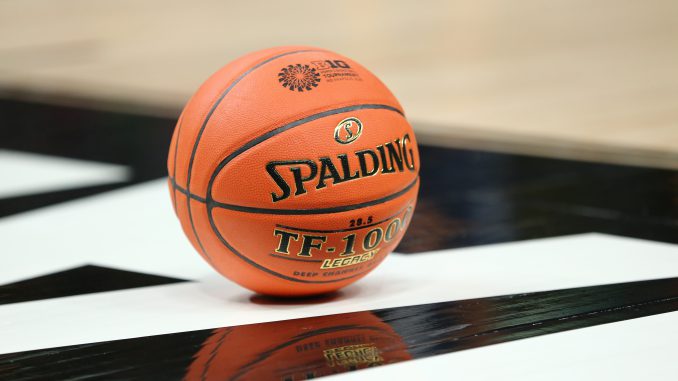 New Castle NightHawks Professional Basketball Team competes against the Pendleton Legends in 1st Exhibition Game on January 30 @ 7pm
The New Castle NightHawks Professional Basketball Team will showcase their skills in their 1st Exhibition Game this Saturday, January 30 @ 7pm.  The game will include a Slam Dunk Contest @ 6:45pm in pre-game, a 3-Point Contest at half-time and an Autograph Session after the game for fans to get autographs and photos with the players.  Slam Dunk contestants include Andre Jones 6'6 of Muncie Central High School, Logan Hinton 6'5 of Hagerstown High School, Jordan Gathers 6'3 from Butler University and DeVonte Smith 6'6 from Chicago.  The 3-Point contestants includes sharp-shooter Kellen Dunham 6'6 of Pendleton Heights High School, Butler University and the NBA G-League Washington Wizards Team; IHSAA State Champion Sean Sellers 6'7 of Greensburg High School, Ball State University and played Professionally in Ireland; Branton Payne 6'0 of Hagerstown High School and Butler University Shooting Guard Jordan Gathers 6'3 from California. The game will be played at New Castle Middle School – Jake Pasman Gym.
The 1973 New Castle graduate — who led IU to a national championship and played for more than a decade in the NBA as the #1 NBA Draft Pick, Kent Benson is the Chairman and Co-Founder of the Professional Basketball League.  The Hoosier Hardwood is signing players to Professional Basketball contracts with a compensation package ranging from $500 per month – $2,500 per month, based upon experience and skill-level.  Players will attend schools participating as "Lunch Buddies" with students, demonstrating their dunking abilities in physical education cĺasses, reading to students in the library and being involved in the community.  The HHBA schedule will be 10 Home Games and 10 Away Games with the Season being March – May with games being at 7pm on Fridays, Saturdays and Sundays.
On January 3 at the combine in New Castle, almost 40 players attended all of whom are vying for one of 32 positions in the Hoosier Hardwood for the 2021 season.  The Hoosier Hardwood staff selected the three most dominant players in attendance to receive cash on the spot. Joseph English of Indianapolis was selected as the #1 player earning $500 cash, while Kellen Dunham of Pendleton earned $250 cash and Aaron Larson of Olivet University earned $100 cash.  The Hoosier Hardwood has a few unique ways to compensate players including the Cash Draft to the top three players, their Bonus Compensation Structure and their Jersey Deal.  Indiana Basketball Legend Kent Benson says, "we are excited for the unique opportunity of fans being able to purchase our player's jerseys.  As a Professional Basketball League – we want to help our players generate a nice income, both with basketball and through our Jersey Deal.  Fans can purchase their favorite players jersey – just like in the NBA. Our player's love that fans can purchase their jerseys and they receive a nice percentage back in their pockets.  Plus, who wouldn't want to play in a packed gym full of fans wearing your jersey!"
The four teams participating in the Hoosier Hardwood in the 2021 season include the Pendleton Legends, Terre Haute Sharp-Shooters, Southern Indiana TimberJacks and the New Castle NightHawks.  The Hoosier Hardwood will be adding a minimum of six new teams in 2022.  Benson indicated that several potential owners have contacted them about bringing a Professional Basketball Team to their Indiana city including Richmond, Marion, Evansville, Jeffersonville, Lafayette, Fort Wayne, Columbus, Bloomington and several others.  Benson states, "We are being very selective on our Team Owners.  It's more to us than just having an owner write a check, we want an owner with the same passion to help players reach the next level as we do and be involved in providing a fun, family friendly basketball experience for their Community."  Benson says they are still looking for the right owner for their Terre Haute Sharp-Shooters team.  Benson says this to anyone interested in becoming the Terre Haute Owner or ownership group, "If you love sports, love your Community and want to develop something special and unique for your Community of fans, we are interested in speaking with you.  Contact me personally at kentbensoniu54@gmail.com."
Come support the New Castle NightHawks this Saturday @ 7pm.  New Castle Middle School is located at 601 Parkview Drive in New Castle IN 47632.  Please enter through Door 13. To purchase Tickets, go online @ www.MVPresults.com/NewCastle  Tickets are $10 per person, which includes watching both the Dunk Contest and 3-Point Competition.