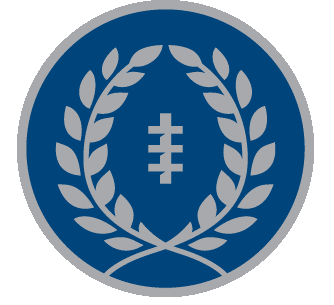 MEAC Commissioner and NFF Board Member shares his thoughts on Black History and its connections to football, his career experiences and current events.
Dennis Thomas joined the National Football Foundation Board of Directors in 2020. He has served as the commissioner of the Mid-Eastern Athletic Conference (MEAC) for nearly two decades.

In 2004, Commissioner Thomas recommended to ESPN the development of the Celebration Bowl, pitting the champions of the HBCU conferences in the FCS – the MEAC and the Southwestern Athletic Conference (SWAC) – together in a bowl game. The MEAC Players of the Year have also been announced as part of the festivities surrounding the NFF Annual Awards Dinner since 2016.

Commissioner Thomas previously served as the Director of Athletics at Hampton University and the head football coach at South Carolina State. He played center at Alcorn State on the 1970 SWAC Championship Team and twice earned Pittsburgh Courier First Team All-America honors (1972, 1973). The first and only offensive lineman in SWAC history to earn SWAC Offensive MVP honors, Thomas was on the 2021 ballot for the College Football Hall of Fame.
What did it mean to you to famously beat out Walter Payton to become the SWAC Offensive Player of the Year in 1973?
I was very humbled by that award, particularly to be selected by the coaches. I knew Walter, and Walter knew me. We used to kid each other about the award. He would always say, 'I don't know how you beat me.' And I would respond: 'This is very simple. You're making it too complicated. As well as you could run, I could block, just as good or better. And if I was blocking for you, you might have gained 2,000 yards.' So, we would always kid each other when we saw each other. And I take great pride in winning the award today.
Why did you choose Alcorn State to attend college?
I probably didn't have a choice. My mother graduated from Alcorn and my grandfather graduated from Alcorn in 1915. So, there was a history and a legacy of going to Alcorn. The institution made me an offer, so I decided to go to Alcorn.
Raised in Heidelberg, Mississippi, what was your perspective on the options available to African-Americans in the 1970s to attend colleges in the South?
The only institution that offered me a scholarship from a predominantly white institution was Southern Illinois University. At that time, white institutions in the South, particularly in Mississippi, were not offering African-Americans scholarships.
Was it frustrating for you that white institutions were not offering African-Americans scholarships at that time?
At the time, I did not think of it in those terms. It was an opportunity for me to continue playing football, which I loved. I had the ability to be good at it. Football taught me a lot about life. To this day, I still think of football as a microcosm of the world and of life. You're going to be confronted with things that are not fair, but you can't quit. Football taught me that. Even as an offensive lineman when you get knocked down by a defensive lineman, and you're having a rough day, you can't quit. You have to get back up. And try again.
What else did you learn from football?
In the real world, you have to be creative and figure out how to be successful. Whether it's blocking a defensive lineman or solving a problem in your profession, football taught me about strategy and the different kinds of strategies that you have to employ to be successful even against more talented people. That's why I have so much respect for the game. It also taught me not to cheat, because if you cheat the game, and you have not given your all to the game, you're going to come up short. The same lesson is applicable in life. That's what I love about the game and being in a team situation where to be efficient and effective as possible you have to operate as a cohesive, disciplined unit. When individuals come together as a team, it takes the race element out of it. It's about who's the best? If you're better than someone else, you get a chance to play whether you're White, Black, Asian, Hispanic, you get a chance to play. That's what football meant to me.
For many African-Americans in the South before the 1970s, the Historically Black College and Universities were the only path to college. It's changed today. What roles do the HBCUs play today versus back then?
I think you have to take a different mindset when asking that question because what was relevant to the HBCU students and student-athletes back then is still relevant today. The opportunities are different now because beginning in the late 70s and 80s, if your abilities warranted it, you could go play anywhere in the South, but before that time we didn't have that opportunity. But people now want to talk about the relevancy of HBCUs as if we have outlived our usefulness because you can now go anywhere you want. And that could not be further from the truth. And if you don't have a full understanding of the experience of what HBCUs have done in developing students and student-athletes and particularly football student-athletes, then you will get the kind of questions that you just asked me.
HBCUs give football players and other students the opportunity to be successful athletically and successful in life, particularly for the underrepresented population, which happens to be African-American. That holds true today. It's discouraging to hear legislators and others say HBCUs are not relevant today because there's no more racism; no more discrimination; no more segregation. It was on full display January 6 and on full display the last few decades. So, it's unfortunate that some people take that mindset regarding the relevancy of HBCUs today. We are still providing opportunities for students who otherwise would not have gotten an opportunity. HBCUs have made America better. When you produce productive citizens from HBCUs, it makes their communities better; their states better; their companies better; and their school systems better.
What would you say to a talented Black student-athlete today about choosing to attend a Power Five school versus going to an HBCU?
Many African-American student-athletes go to the SEC, Big Ten, Big 12, ACC or the Pac-12 because they think they will get a better opportunity to play at the highest level and go to the pros. Well, that's fine. They should go where they want to go. But we still have people being drafted in the NFL and succeeding in the NFL from HBCUs. Yes, there are more opportunities today for talented African-Americans to play at a Power Five conference school, but that does not negate the talented student-athletes from coming to an HBCU to get a great education and still play in the pros if their abilities warrant it. And there are plenty of talented student-athletes at Power Five institutions who go to the pros and don't make it. So, it has been proven that if you have the ability to play professional football, the NFL will find you as they found Harry Carson, Walter Payton, Darius Leonard, Tarik Cohen and the list goes on and on. So that myth is just not grounded in facts.
What do HBCUs offer student-athletes that they might not find at a Power Five school?
A five-star student-athlete can still go to an HBCU and be a first-round NFL Draft pick if your abilities are warranted. You still can be seen on a multimedia platform, linear TV, digital TV, and you'll be educated. But some of the information that's being promulgated is you won't be drafted. You won't be seen. You won't be exposed to the NFL. And that's just not true. But some of the media and the talking heads have indicated that because of the level of competition. If that's the case, then the only people who will make it to the NFL would be from the Power Five. And we all know that's not true. The HBCUs have a lot to offer in terms of developing your skills to go to the next level as well as a holistic approach to your development, not just your physical development, but your intellectual and social development. You will also find people who sincerely care about how you are developed. Sometimes if you're not ready made, people don't want to spend time and effort to develop you to your fullest potential. And you will get that at an HBCU. Students will see other successful African Americans at HBCUs serving as role models to students.
What does Black History Month mean to you? And why is it important to celebrate?
It's an opportunity for the world to see all of the achievements and accomplishments of African-Americans and the role that we played in the development and success of this country. I don't think people understand the magnitude of our success. People want to downplay the significant role that African-Americans have played in America's success and significant challenges we have overcome, all the way from slavery to institutionalized segregation to where we are now. We've been able to overcome all these adversities presented to us. And, in most cases, not only have we survived, but we have thrived.
And looking specifically at football, even though there were institutions in the East, Midwest, and West who allowed African-Americans to play football, the players still dealt with the atrocities of negativism; being called different names; and even died like Jack Trice at Iowa State who the stadium is now named after.
That's why Black History Month means so much, and it should mean so much to all Americans. But some people, not all, have a propensity to not want to revisit the way African-Americans have persevered through the indignities that were presented to our population.
Do you have a favorite Black historical figure?
My heroes are my mom and dad. My mom was a teacher and my dad was a skilled laborer. I saw every day what they went through, and they didn't make excuses. They had a profound effect upon me and our family. There are other individuals who look to their moms, dads, relatives, community leaders, preachers who are not nationally known. But it took those kinds of people to lift the fiber of our communities to sustain ourselves and give us hope to be better people. Martin Luther King, Jr., is one person who I admire.  Carter G. Woodson is another person who I admire and Malcolm X. Medgar Evers comes to mind. But there are so many African-Americans who did not get the national exposure yet made significant contributions. So, those are some of the people from a historical perspective who had an impact on my life.
Should athletes take a role in addressing the social issues of the day?
Absolutely. They are living in our country, and when they see negativism and racism, or they see where America is getting better in terms of race relations or other matters, they should voice their opinion. Anybody who says, shut up and just dribble, does not have a full appreciation of our history and what student-athletes have been through and are going through today. Our world has presented us with a social media mechanism to communicate our thoughts instantaneously. Student-athletes are people first, and they can now make a significant impression upon the world, particularly in America.
For people to say politics shouldn't be in athletics, football or pro sports because it's not in the game. It used to be in the game. In collegiate sports and pro sports, there used to be a quota of the number of African-Americans that you could have on your team. Was that political? And now all of a sudden, you want to say shut up and dribble. Athletics was politicized in terms of who you could recruit; who you couldn't recruit; how many you could play at the same time; how many you could have on the team at the same time. So, we have convenient amnesia when people want to pick and choose when it works to their advantage.
What does the Celebration Bowl mean to the MEAC and the SWAC?
It has proven to be highly successful, giving our teams and conferences a tremendous branding opportunity for the world to see. It has given our student-athletes a bowl experience and another platform to show their abilities and the same with the coaches. It has been absolutely phenomenal for both our conferences and institutions. And it has provided a new revenue stream for the conferences and institutions as well.
What does it mean to you to serve on the NFF Board?
It is a tremendous opportunity for me because football has provided me with so much in life and made me a better person. The NFF provides an opportunity for young people to be better people through the game of football. The NFF teaches the values of work ethic, teamwork, discipline, motivation, confidence and so much more. Serving on the board of the National Football Foundation is a platform that I want to be a part because the game affects young people, and young people are the lifeblood of our society. I just cannot be more appreciative of being associated with the National Football Foundation.