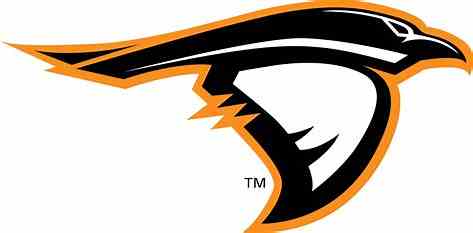 Pa
nthers Outlast Ravens in Regular-Season Finale
Credit Source: Anderson University Athletics
In the final regular season game of the 2020-21 season, the Anderson University men's basketball Ravens (7-5) fell short to the visiting Panthers of Hanover College (7-4) by a 70-65 score line on Sunday in O.C. Lewis Gymnasium.
HOW IT HAPPENED
It was a close, back-and-forth game through the beginning of the first quarter. With both teams capitalizing on their chances, the scoreboard read 17-17 with 10 minutes remaining in the first half.
The Panthers would break away for a bit, taking a 10-point, 32-22, lead over the Ravens with 2:47 remaining in the half.
With time ticking down in the half, the Ravens were able to cut the Panthers lead by six. The Ravens trailed the Pioneers 36-30 heading into halftime.
A 10-4 run by the Ravens tied the game up 40 a-piece just four-and-a-half minutes out of halftime.
The Panthers would once again build a 10-point lead over the Ravens with 7:22 remaining on the clock. Hanover led Anderson 57-47.
The Ravens found a burst of offensive pressure with time running out. At 2:37 a layup by Gavin Dowling followed by a three from Austin Lyons tied the game up 64-64.
In the final two minutes, Hanover outscored Anderson 6-1, closing the game with a layup and four free throws.
INSIDE THE BOX SCORE
Although the Ravens took the loss, they capitalized on their opportunities, recording 21 points off of turnovers and 14 fast break points.
Anderson went 26-59 (44.1%) from the field while Hanover went 26-50 (52.0%)
Ronny Williams once again led the Ravens, contributing 25 points and six steals. He also provided six rebounds and one assist.
Dowling earned himself a double-double for the day with 12 points and 11 rebounds. He also produced two assists.
Lyons turned in 10 points, two rebounds, and one steal.
COACH OWEN HANDY'S COMMENTS
I thought we took some big steps forward from Friday to [Sunday]. Unfortunately, we never ended up quite putting everything together. We'd play well for a stretch and then settle for a mediocre shot on offense or miss a defensive rotation. Hanover is the type of team that you have to make plays to beat, because they very rarely beat themselves, and we didn't do quite enough to beat them.
At the end of the day, it is almost always a make or miss game. I thought we missed a lot of good shots and it is hard to win when you do that. We were leading the league in field-goal percentage coming into these two games, and we did not shoot the ball at a high level in either one. That was some combination of shot selection, missing good shots, and Hanover's defense. But we have good shooters and I am confident those shots will drop again.
We got important second-half minutes from Phil Bessick [Sunday]. He gave us a real lift at the defensive end, and also dropped in a 3-point shot. If he continues to defend the way he did [on Sunday], he'll give us a boost in the conference tournament.
UP NEXT
Anderson is set to host Earlham College (1-7) in the Opening Round of the Heartland Collegiate Athletic Conference (HCAC) Tournament on Saturday at 1 p.m. in O.C. Lewis Gymnasium.
https://athletics.anderson.edu/sports/mbkb/2020-21/releases/20210221xttkxl