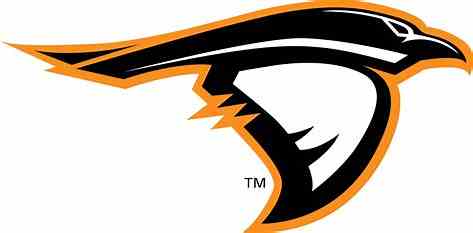 Hanover Claims Win against Anderson in Regular-Season Finale
Credit Source: Anderson University Athletics
Hanover College (6-3) claimed a 53-45 win against the Anderson University women's basketball team (5-6) during Sunday's regular-season finale in Hanover.
HOW IT HAPPENED
The Ravens took a 14-9 lead in the first quarter following a basket from Kristin Dubois and a 3-pointer from Jade Shipley.
Hanover exited the first quarter with an 18-14 lead, following a 9-0 run.
Anderson scored the first five points of the second quarter to gain a 19-18 lead after a 3-pointer from Lexi Dellinger and a basket from Mariah Clemons.
Hanover steadily built their lead and carried a 31-25 advantage into halftime.
The Panthers outscored the Ravens 22-20 in the second half.
INSIDE THE BOX SCORE
The Ravens committed 23 turnovers while the Panthers turned the ball over 15 times. Hanover held a 20-12 advantage in points off turnovers.
The Panthers outscored the Ravens 10-0 on second-chance points.
Dellinger led the Ravens with 24 points.
Hannah Hawkins pulled down 10 rebounds and recorded three blocks.
Cassie Pallett also produced eight points.
COACH LINDSAY SHADE'S COMMENTS
Obviously, we are not satisfied with losing, but the loss [on Sunday] was not for a lack of effort or competitiveness. We played really hard. Ultimately we made too many mistakes on the offensive end of the floor. However, we did not let our play on the offensive end dictate our focus and effort on the defensive end of the court. That is a sign of growth for us and is good to see as we head into the tournament.
UP NEXT
Anderson is set to host Defiance College (2-8) in the Opening Round of the Heartland Collegiate Athletic Conference (HCAC) Tournament on Friday at 7 p.m. in O.C. Lewis Gymnasium.
https://athletics.anderson.edu/sports/wbkb/2020-21/releases/20210221xmj13r