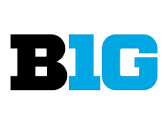 Story by: Penn State staff
BOX SCORE: Penn State 90, No. 21 Ohio State 76
Stevens Collects B1G Milestone in 90-76 Win over No. 21 Ohio State
Four Nittany Lions score in double figures; Penn State scores most points vs. ranked opponent in regulation game
UNIVERSITY PARK, Pa. — The Penn State men's basketball team (13-5, 3-4) picked up its third win over a ranked opponent this season with a 90-76 win over the No. 21 Ohio State Buckeyes (12-6, 2-5) on Saturday, Jan. 18. Senior forward Lamar Stevens scored his 1,000th point in Big Ten Conference competition as he led all scorers with 24 points in front of 14,785 fans in the Bryce Jordan Center.
Four Nittany Lions scored in double figures with sophomore guards Myreon Jones and Myles Dread contributing 20 and 12, respectively. Freshman forward Seth Lundy put up 12 points, his second straight double-figure game, coming in his two-straight starts.
"I was really proud of them (Penn State) because they didn't look back, and everybody wanted to look back, everybody wanted to repeat history and I wouldn't let them do it," Penn State men's basketball coach Patrick Chambers, now with 17 wins against ranked in the Associated Press top 25 poll, most in program history. "I said it to the press earlier this week that I wasn't going to do it. We're going to stay present and we're going to get better and we went out yesterday and practiced for an hour and fifteen minutes as hard as we could, and I think that's exactly what you saw today. We competed, we were tough, we were physical, we got on the floor, we attempted charges, they're all the winning plays that you need. We call them attitude plays. I think really, that was the difference for us in the way we approach the game and the way we play the game."
The Nittany Lions shot 53.7 percent from the field for the game and scored at least 80 points for the ninth time this year. The 90 points vs. No. 21 Ohio State were the most ever scored in a regulation game against a ranked opponent in program history and the most allowed by Ohio State so far in 2019-20.
The victory in the Bryce Jordan Center, before a near sell-out crowd of 14,785, ended Penn State's three-game losing streak.
Both teams shot over 50 percent from the field in the second half with the Buckeyes at 60 percent in the final 7:32. Ohio State had attempted only eight shots (4-8), but went to the foul line 18 times in the second period, finishing with 21 points off 29 total free throw attempts. The Nittany Lions converted 23 of 28 attempts, going 19-21 in the final 20 minutes.
Stevens scored his 14 second-half points in only eight minutes, going 3-4 from the field with a perfect 8-8 mark from the free throw line. The senior played smart even though he was in foul trouble, picking up two early in the first half and playing with four in the second. Penn State used calculated substitution patterns as three players had three fouls at the break and five had three or more at the game's end.
Penn State led by as many as 20 points in the second half and held a double-digit lead with 3:14 left before the half. PSU had a 42-27 lead at the half
Ohio State led for 26 seconds in the first 2:30 of the game, but Penn State took a two-point lead, 6-4, on Stevens' 3-pointer 20 seconds later and never trailed again. The trey gave Stevens his 1,000th career point and half of his 10 first-half points.
Early on, senior forward Mike Watkins had seven of Penn State's nine bench points. He went 4-5 from the field for the game for nine points, had a game-best three steals, five rebounds for a share of the game-high total, and registered two blocks.
Penn State connected on 16 field goals off 30 attempts for a 53.3 shooting percentage en route to a 42-27 lead at the half. The Buckeyes shot­­­ only 34.5 percent from the field in the first half.
Duanae Washington Jr. led the Buckeyes with 20 points, making three three-pointers. Kaleb and Andre Wesson combined for 31 points on 11-20 shooting.
The Nittany Lions have two more games remaining in the month of January, an away game at Michigan on Wednesday, Jan. 22, and a home contest vs. Indiana on Wednesday, Jan. 29.
For more information about single-game tickets or the mobile flex plan for men's basketball, visit the online ticket information page or call 1-800-NITTANY weekdays from 8 a.m.-5 p.m.
Keep up to date with the latest information from the Nittany Lions on Twitter by following @PennStateMBB, on Facebook and Instagram at @PennStateMBB.