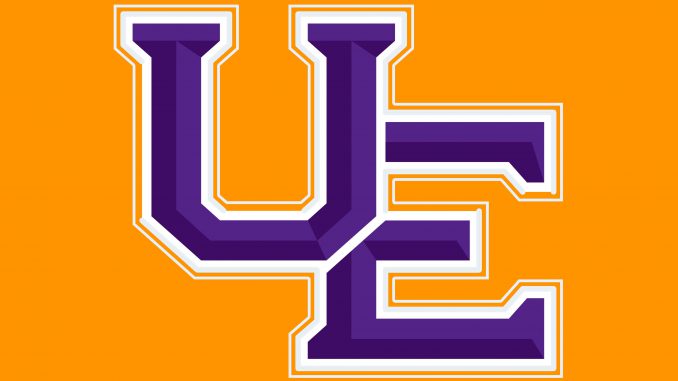 Resilient Aces defeat Sycamores in overtime thriller
Feit leads four Aces in double-figures with 19 points, nine boards
Credit Source: University of Evansville Athletics
EVANSVILLE – Tasked with playing with just eight available players, the University of Evansville women's basketball team battled to a 70-63 overtime victory over Indiana State on Wednesday night inside Meeks Family Fieldhouse.
Four Aces finished in double-figures with sophomore Abby Feit pacing Evansville with a game-high 19 points, adding nine boards, four blocks, and four assists. The four blocks tied a career-high for Feit, who has reached the mark three times in her collegiate career. Joining Feit in double-figures were redshirt-senior Lola Reed and junior A'Niah Griffin with 12 points and sophomore Sydney Thurwalker with 10 points. Reed's effort on the night neared a triple-double as the second-year Aces player recorded eight rebounds and six assists to go along with her 12-point scoring performance. For the Sycamores, Marie Hunter led the way with 16 points, 14 of which came in the opening half.
Indiana State grabbed an early advantage inside the first five minutes of the game, running out to as large as a seven-point lead just 1:40 into the contest. Evansville answered and held with the Sycamores for the first half, trailing by just two at the break. Out of the half, Evansville raced-out to a 21-12 advantage in the third quarter, building its lead as large as nine at 45-36 with 3:17 left in the period.
The Sycamores would push back, out-scoring Evansville, 18-11, in the fourth and getting two important free throws with nine seconds remaining in regulation from Jamyra McChristine to send the game to overtime.
In overtime, it was all Evansville. The Aces scored seven of the first eight points in the overtime period, pulling-away for a 70-63 victory over Indiana State.
Evansville passed the ball well on Wednesday night, assisting on 16 of its 25 made baskets and shooting 43.9% (25-57) from the field. The Aces defensive effort again showed, limiting the Sycamores to just 24-74 (32.4%) shooting from the field and 22.2% (6-27) shooting from beyond the arc.
The Aces get more than a week off before heading back on the road in MVC play with a road series at UNI in Cedar Falls, Iowa on February 4 and 5.