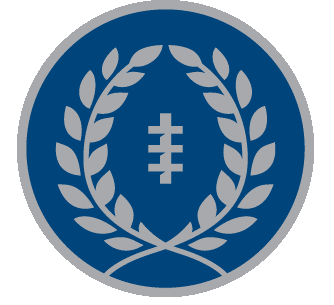 Roger Brown, a 2009 College Football Hall of Fame inductee who starred at defensive tackle for Maryland Eastern Shore (then known as Maryland State) from 1956-59, passed away Sept. 17 in Portsmouth, Virginia. He was 84.
"Roger Brown was an absolute force on the defensive line at Maryland Eastern Shore," said NFF Chairman Archie Manning. "He was a huge part of HBCU football history and helped usher in the era of massive lineman to the game. Our thoughts and prayers are with his family and friends."
When Brown entered the pro ranks, he may have been one of the first 300-pound plus players. Despite his size, he had the stamina and athletic ability to still play in the demanding one-platoon era. While playing for College Football Hall of Fame coach Vernon "Skip" McCain, Brown anchored a Hawks defensive line that held its opponents to 7.3 points per game over his four-year career.
Brown led the Hawks to the CIAA title in 1957 and was twice named an NAIA All-American in 1958 and 1959. A two-time Pittsburgh Courier Black All-America selection, the Hawks posted a 24-5-1 record and outscored their opponents 693 to 213 during his career.
Drafted in the fourth round by the Detroit Lions in 1960, Brown was named the 1962 NFL Pro Lineman of the Year and was selected to the Pro Bowl six times. Brown played six seasons with the Lions before playing with the Los Angeles Rams from 1967-69 and becoming a member of the Rams' "Fearsome Foursome" alongside Deacon Jones, Lamar Lundy and Merlin Olsen.
One of his most memorable NFL games came during 1962's "Thanksgiving Day Massacre" when he sacked Green Bay Packers legend Bart Starr seven times, including once for a safety.
Brown is also a member of the State of Virginia Sports and the Black College Football halls of fame and the Detroit Lions' Pride of the Lions.
After his football career ended, Brown became a restaurateur, most notably owning Roger Brown's Restaurant and Sports Bar, a staple in downtown Portsmouth, Virginia, for the past two decades.