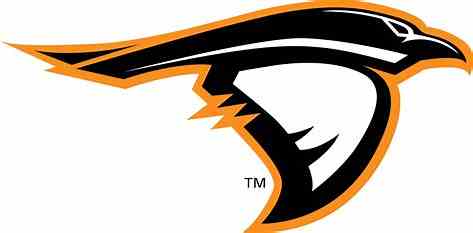 Rose-Hulman Pulls Away from Anderson
Credit Source: Anderson University Athletics
The Rose-Hulman Institute of Technology (6-1) pulled away from the Anderson University men's basketball team (4-3) with an 87-72 victory on Thursday in Terre Haute.
HOW IT HAPPENED
The contest opened as a back-and-forth battle that remained within four points for the first 12 minutes, 9 seconds. There were eight lead changes and three ties during the stretch.
Austin Lyons knocked down a 3-pointer to give the Ravens a 31-26 lead with 7:39 left in the first half.
Rose-Hulman outscored Anderson 16-6 for the remainder of the half.
The Fightin' Engineers put together a 9-0 run in the first 2:58 of the second half.
Rose-Hulman held an 87-60 advantage with 4:42 remaining, but the Ravens outscored the Fightin' Engineers 12-0 for the remainder of the contest.
INSIDE THE BOX SCORE
Rose-Hulman drained 35-of-59 (59.3 percent) shots from the field while Anderson converted 26-of-59 (44.1 percent) attempts from the floor.
The Fightin' Engineers hit 7-of-19 (36.8 percent) shots from 3-point range while the Ravens knocked down 5-of-19 (26.3 percent) attempts from the perimeter.
Austin Lyons led the Ravens with 21 points from the field. He converted 7-of-10 (70 percent) shots from the floor.
Gavin Dowling notched 17 points and four steals.
Cade Gentry provided 11 points.
COACH OWEN HANDY'S COMMENTS
I don't know if it is possible to be encouraged when you get your rear end whipped, but I am pretty encouraged by the game this evening.
There have been some common themes for us lately, and one of them is that we are a good offensive team when we take the right shots. We did as good a job tonight of attacking the paint as we have all year, but we did not consistently make the right decisions out of our paint touches.
We defended well against certain ball-screen looks that Rose-Hulman showed us, but really struggled with the empty-corner ball screen early in the second half.
Maybe this is the wrong thing to say after a loss, but I am having a ball coaching this team. It is such a mentally tough group. They present a great attitude in all settings and are eager to be coached and taught. So we have a couple of things to focus on cleaning up tomorrow, and we'll see where that gets us on Saturday.