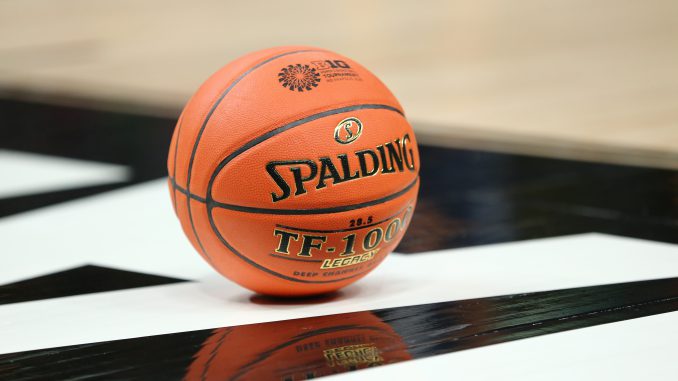 Rosters growing, excitement
building for new pro league
Another combine to evaluate players Jan. 3 in New Castle
In the shadow of a grand facility he used to help fill with his basketball talents, Kent Benson's new pro league had its biggest event to date recently. Benson was exuberant following the third Hoosier Hardwood Basketball Association combine Dec. 18 at New Castle Middle School.
"It was our biggest and best one yet," Benson said.
Approximately 30 participants were on hand in Jake Pasman Gym, all vying for one of 32 paid positions in the new HHBA, which is set to begin its inaugural season in March.
Participants for the New Castle combine included Steven Davis, Tyler Howkinson, Braelyne Compton, Dai'Von Oliver, DaShon Heyen, Aaron Bellgraph, Jared Guidry, Jarrett Combs, Dylan Nussel, Cade Bryan, Brandon Pitts, Kellen Dunham, Wegahta (Gaga) Ghebremichael, Aaron Kantiz, Josh Goodwin, Logan Hinton, Branton Payne, LaJuan Whitney, C J Mathis, T J Jones, Chrishawn Hopkins, Joseph English and Tyler Smith Johnson.
Also, attending but unable to participate was Sutter Foster. Troy Taylor and Asauhn Tatum were unable to attend.
Garry Montgomery, the new league's vice-president of community relations, was on hand to greet the men participating and register them.
Excel High School Sports (
www.excelhsports.com
)'s Adam Sigler, Shawn Martin, Ashtin Sigler and Austin Sigler provided video coverage of the event on their respective Facebook Live pages, which received over 600 views.
Benson and close friend Bob Petty, co-founders of the league, say they are excited with the outpouring of talented men for the combine and are eager to continue the development of the league. Talent scouts and observers were in attendance to evaluate players and gave glowing assessments.
It was the third such combine, as teams in Bedford, Pendleton, Terre Haute and New Castle fill their eight-man rosters.
Another combine will be held from 6 to 9 p.m. Sunday, Jan. 3 at New Castle Middle School. Previous combines were held in Knightstown and Terre Haute.
Benson said the upcoming Sunday combine will enable potential players to participate without taking off a day of work.
The 1973 New Castle graduate — who led IU to a national championship and played for more than a decade in the NBA — is pleased with the new league's progress. He said 12 of the 32 paid positions were signed and sealed, with perhaps as many as five more expected to be finalized before the end of the year.
Team owners of franchises in New Castle, Bedford, Pendleton and Terre Haute are being finalized. Benson said there is also interest from other parts of the state to bring teams to their towns and cities as well.
Benson said additional details about New Castle's entry into the HHBA would come soon. Another press conference has been scheduled 5 p.m. Saturday, Jan. 2 at Montgomery's Steakhouse, located at 5800 South Ind. 3, Spiceland.
Benson expressed gratitude to New Castle High School Athletic Director Ben Wissel, New Castle Middle School Athletic Director Chris York and Supt. Dr. Matt Shoemaker for making the accommodations at the combines.
The league has tentatively set a 2021 schedule starting in March and running through the end of May.
New Castle Middle School is located at 601 Parkview Drive. Combine participants are asked to enter at Door 13 for the Sunday, Jan. 3 event, which starts at 6 p.m. and runs to 9 p.m.