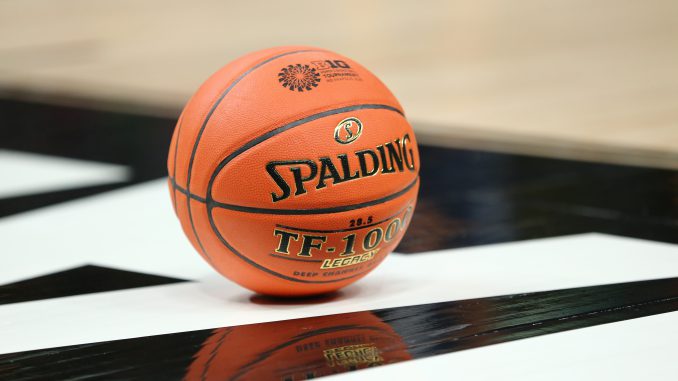 Scarlet Knights Bounce Wisconsin
written by:  Steven Stremming
photos by: Rick McIntyre and Rex Crabtree, Excel Sports Publications
The Rutgers Scarlet Knights advanced to the quarter finals of the BiG Ten Women's Basketball Conference Championships by downing Wisconsin's Badgers in the second game of the morning session at Banker's Life Field House 63 to 55.
Key to the victory was the play of  Kankakee, Illinois Graduate Student Khadaizha Sanders, who only hit one basket but her overall floor play contributed mightily to the win as Sanders committed zero turnovers in thirty two minutes of floor time.
But the overall star of the game was Bellport, New York Junior Arella Guirantes who torched Wisconsin repeatedly in the final two quarters has she collected three field goals at crucial times during a Rutgers 11 to nothing run.
Rutgers was led by Arella Guirantes 27 points on ten of seventeen field goals, including three of five from behind the arc and another four for four from the charity stripe. Guirantes also collected four steals and two assists.
photo by:Rick McIntyre, Excel Sports Publications/McIntyre Imaging
photo by: Rex Crabtree, Excel Sports Publications/Photographer of the Stars
No other Knight was in double figures.
Jordan Wallace, Tekia Mack and Danielle Mgliore all added nine points a piece.
Wisconsin was led by Willingboro, New Jersey Junior Imani Lewis' 19 points and ten boards while Niya Beverely's eleven points.
photos by: Rick McIntyre, Excel Sports Publications/McIntyre Imaging
Session One attendance: 4,158