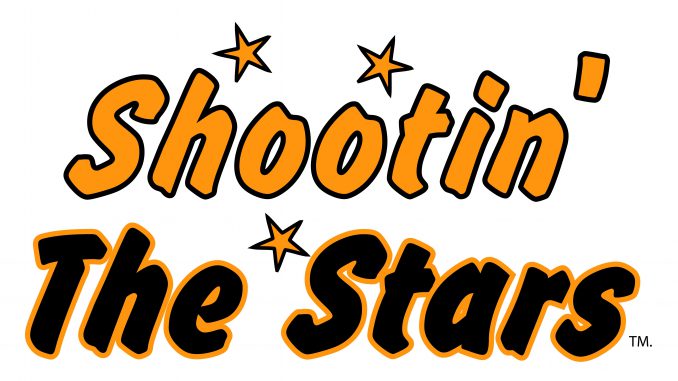 Shootin' the Stars: Still in use or not, we always remember our gymnasiums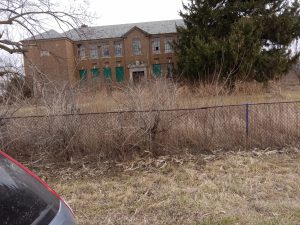 Pinnell School 2022
By Mike Beas
Growing up in a cornfield-dominated area outside of Kokomo, I attended an elementary school that had been built, I believe, prior to the Great Depression.
The school was torn down in 1980s, or, maybe it simply fell down.
Given the absolute ruralness of that part of Howard County, I'm not sure anyone really knows other than birds that might have been flying overhead at the time.
In any event, the school's gymnasium was essentially a wooden box with some bleachers, two basketball goals and about half-a-foot between the out-of-bounds stripes and wall.
Very, very 1920s-looking. Or earlier.
But the gym's most-memorable characteristic was the warped section of court where you'd be dribbling a ball one minute, and, immediately, it would dart 90-degrees into the aforementioned wall.
So why am I bringing this up when my last unforced recess turnover was just under a half-century ago?
Because in Indiana, when it comes to our gymnasiums, we don't forget.
Throughout the state, this time of year causes us to share stories about this or that game-winning shot from a bygone era, the cramped locker rooms or how the place still smells like popcorn.
Moreover, we are fiercely territorial.
Town to town, city to city, debates have been raised about whether our gym's architecture is superior to yours. Or which place has the better parking, acoustics, concession food . . . name it.
Adam's Coliseum in Vincennes (in its heyday before closing in 1988) vs. the Allen County War Memorial Coliseum in Fort Wayne . . . oh, it's on.
An all-octagon-shaped-gym tournament, meaning a holiday-season debate about whether Loogootee, White River Valley, Edinburgh, Indian Creek and more is the best venue . . . sure, why not.
Let's face it, there are no perfect gyms — unless, of course, it's the one where you grew up idolizing the older kids from your neck of the woods.
Outsiders can scoff and belittle. Maybe even roll their eyes when you rave about how your gym helped shape the foundational years of your life. Your children's lives. Maybe even your children's children's lives.
I've been in a lot of the high school gymnasiums throughout Indiana over the last four decades to cover a girls or boys basketball game (sometimes both).
They're all special. So, too, are the former high schools that haven't hosted a basketball game in decades yet kick-start the imagination about what Friday and Saturday nights must have been like.
Loogootee's original gym is one such place, though I haven't left the car to peak into those windows. Martinsville. Same thing.
But my favorite is the old Pinnell High School, just west of Lebanon.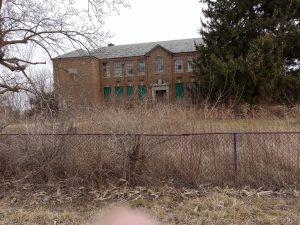 Pinnell school 2022
The Purple Dragons played boys basketball from 1929-1964, a 36-year run that included one sectional title (1962) as that squad knocked off Granville Wells, Lebanon and Whitestown at the Zionsville Sectional (speaking of cool, old gyms that have since been removed) before losing to host Lafayette Jeff in a regional semifinal.
These days, Pinnell sits eerily quietly. Almost Stephen King novel-like.
Some windows have been broken, the old playground equipment remains, but the brick building is almost entirely masked by trees, weeds and grass left untouched for a very long time.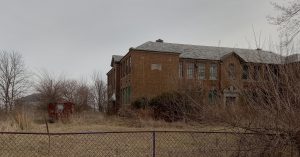 Pinnell school 2022
And yet one can't help wondering what that unforgettable week was like in March of 1962.
Considering it was a month before I was born, I won't act as though I attended the Purple Dragons' pre-regional pep session.
One can only imagine what the Pinnell gymnasium was like. It's what we do.
EDITORS NOTE: If anyone knows of the members of that 1962 IHSAA Sectional Championship team please email us at: chiefs@ori.net, so we may add their names.