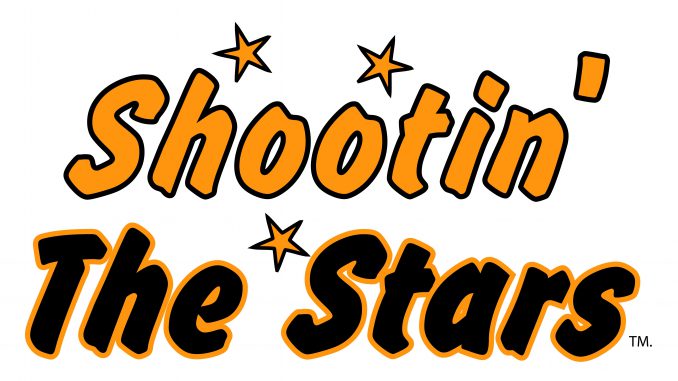 Shootin' the Stars: The death of LN star still stings 24 years later.
By Mike Beas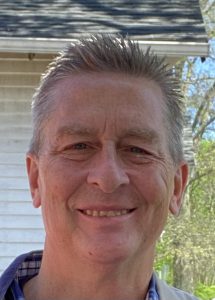 When you've spent almost 40 years writing about high school sports in your home state, selecting a few favorite moments is attempting to solve a nine-sided Rubik's Cube.
The worst?
Unfortunately, that's easy.
On March 12, 1999, the life of 7-foot Lawrence North center John Stewart came to an abrupt and tragic end in front of a standing-room-only crowd inside the Columbus North gymnasium.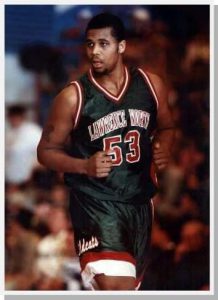 John Stewart
The cause was a congenital form of idiopathic hypertrophic cardiomyopathy, or HCM, a heart condition that impacts approximately one in every 200 persons and doesn't distinguish in terms of affecting one age group over another.
Stewart was 18.
Those who were there, somewhere in the range of 7,000 of us, continue to bear the scars. And always will. I'm not being overly dramatic in saying we'll all take that horrific evening to our graves.
Nearly a quarter-of-a-century later, it still stings.
To go into specifics about what transpired that night calls for a column five times the length of this one.
Just know the long-awaited Class 4A regional pitting top-ranked Bloomington South vs. No. 2 Lawrence North was supposed to be Indiana high school hoops at its absolute finest. And for two-plus quarters, it lived up to, if not exceeded, the pregame hype.
Then, with 2:25 remaining in the third quarter and LN ahead, 33-31, Stewart was seated during a timeout when he collapsed to the right.
As one of the media members, I, as well as others, were anywhere from 10-15 rows behind the Wildcats' bench when, in the time it takes to flip a switch, deafening cheers were replaced by an eerie silence broken only by audible sobs and sniffles.
The next hour was this surreal blur.
In time, the game continued, Bloomington South won in overtime and Wildcats players found out their Teddy Bear of a teammate with the infectious personality had died at Columbus Regional Hospital.
Now 61, Stewart's mother, Feleica, remembers fragments of the nightmare that played out in front of her.
And, to her credit, she's taken every parent's biggest fear and done great, impactful, things by creating the John Stewart Foundation (johnstewartfoundation.org).
The foundation was established in order to decrease the incidence of sudden cardiac arrest in young people and eliminate sudden cardiovascular disease in young athletes and young adults. It has, among other things, been instrumental in placing AED machines in local high schools throughout central Indiana.
To this point, over 5,000 children ranging from 12- to 18-years-old have been tested. According to Feleica Stewart, roughly 10- to 15-percent of those tested had a heart problem their parents didn't previously know about.
This is her way of honoring the young man who entered the world on October 15, 1980, weighing a robust 11 pounds, 13 ounces – and exited it far, far too early.
"I remember getting clothes at the baby shower, and John didn't fit in any of them. I had to give them all away," laughed Feleica, who now lives in Virginia Beach, Virginia. "This foundation, I would rather have nothing than not do it. This is like breathing to me.
"I don't make any money from this, but it's not about the money. It's about the drive. I'm now trying to get it to where kids will be first responders. Those are things that tug at my heart."
In the years following Stewart's passing, I had been assigned to cover the occasional girls or boys basketball game at Columbus North, but would always persuade my editor to give me another choice.
Even with my love and appreciation for our state's high school gyms, I never again wanted to see that one.
Finally, a few days after Christmas in 2017, I went back to cover a girls holiday basketball tournament – an absence of nearly 19 years.
Enough time had passed. It wasn't weird. Better yet, I've been back maybe 7-10 times since for regular-season games and postseason competition alike.
Those who were closest to John Stewart keep his name and legacy alive through the foundation bearing his name, social media tidbits and the good, old-fashioned method of sharing stories about the big guy's kindness, gentle nature, sense of humor and soft touch around the basket.
They don't want us to forget. Clearly, we haven't.