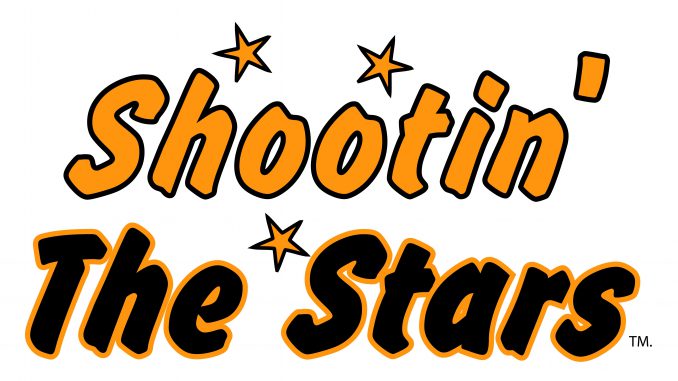 Shootin' the Stars: Work ethic, competitiveness continue to drive J.R. Holmes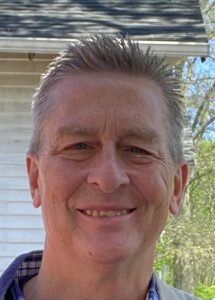 By Mike Beas
The state's career wins leader in boys high school basketball is a month removed from earning the right to exhale into 76 birthday candles.
Whether J.R. Holmes' loved ones choose to go this route remains to be seen.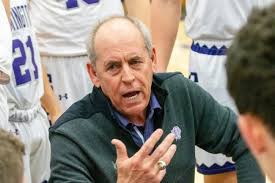 "My dad is a pretty simple guy," said Jonathan Holmes, 42, a first-year assistant coach for the Miami of Ohio men's basketball program. "If we take him to dinner or get him a pair of socks or a new sleeve of golf balls, he'll be good."
This much is certain: the man who for more than four decades has been running practices, diagramming plays and serving as the punctuating voice in huddles at Bloomington South continues to himself from some of the biggest names in Indiana hoops history.
As of January 13, Holmes was 11 victories away from the 900 plateau.
Please, take a moment to allow that to sink in.
Nine-freaking-hundred. As in 900 game plans that panned out, 900 postgame celebrations and 900 times where for 32 minutes (on most occasions), Holmes was successfully moving his chess pieces against someone else's.
As a result, some of the state's hoops coaching blueblood continue to shrink or remain similarly visible in Holmes' rear-view mirror.
Fellow basketball lifers such as current coaches Gene Miiller (Washington) and Al Rhodes (Penn), who sit on 742 and 674 career victories, respectively. Jack Keefer, who after 46 seasons, four state championship and numerous Indiana All-Stars mentored at Lawrence North, is permanently attached to 865 wins after retiring after the 2021-2022 season.
Loogootee icon Jack Butcher, who retired in 2002, drove to Bloomington South in February of 2019 to help commemorate Holmes eclipsing his then-career-standard of 806 victories.
Holmes, a 1965 graduate of Needmore High School near Bedford, started his coaching career at tiny Tunnelton High School the 1970-1971 season. He continued at Mitchell for 10 years before taking the Bloomington South job.
Among his countless fond memories with the Panthers was being part of net-cutting festivities after watching the 2008-2009 and 2010-2011 teams win Class 4A state championships.
Holmes' current Panthers' squad, his 41st overall, owns a 9-5 record.
Like a lot of persons, his at or around his age, Holmes, who doubles as Bloomington South's athletic director, plans to let his health and energy level determine how much longer he will coach.
"Right now, I'm doing it one year at a time," said Holmes, who was inducted into the Indiana Basketball Hall of Fame in 2012. "It could be five more years, I don't know. As far as I know, my health is still good, I still enjoy being around the kids, and I'm fortunate to have really good assistant coaches.
"We're pretty stable in what we're doing. I still like the challenge of seeing if I can get my five guys to do better than what your five guys are doing."
Former Bloomington South assistant coaches and/or players now doing their own thing are Criss Beyers (Franklin Central), Kyle Hankins (Clarksville) and Heath Howington (Evansville Memorial). The two standouts for the program's 1998-1999 semistate finalist squad, Jonathan Holmes and Jeremy McGlothlin, also continue to coach (the latter at a high school in Wisconsin).
These are the branches on the J.R. Holmes coaching tree; the number of lives he's positively impacted is far greater.
"The first thing that comes to mind about my dad as a coach is his work ethic, and his love for the game," said Jonathan Holmes. "Anytime I think, 'OK, he's at this stage where he's close to retirement,' I'll call him and he's out scouting somewhere.
"My dad is still the guy to laundry after the game. He wears a lot of hats. He's not just an Xs and Os guy. He's been able to adapt over the years … to be able to coach for over 50 years, you have to be able to grow."
Earlier this basketball season, the younger Holmes was in driving his car on a Wednesday night when he chose to call his father.
At the time, Jonathan Holmes visualized his father sprawled out on the couch at home watching some college or professional basketball game on television, but immediately thought differently when his old man picked up his phone.
"I could hear the starting lineups being announced in the background," laughed Jonathan. "He was in Mitchell scouting a game."