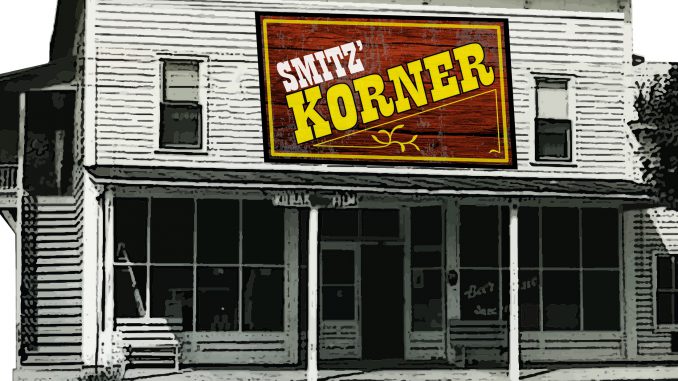 The final game of the IHSAA's basketball season will be one of the most-anticipated matchups in a long time. 
story by: Andrew Smith
PXP, Indy Fuel
Owner/Announcer, CrossCom Sports Network/NewPalRadio.com
Ben Davis, which is 32-0, is seeking to become the 14th unbeaten state champion in state history. A victory would make the Giants the winningest unbeaten team in state history – 2019 champ Warren Central was 32-0. The 1956 Crispus Attucks Tigers led by Oscar Robertson and Hallie Bryant and the 1969 Washington Continentals led by Steve Downing and George McGinnis each won 31 games.
On the other side is a generational talent and one of the top juniors in the nation, 6-foot-10 Kokomo center Flory Bidunga, who averages 20.2 points and 13.9 rebounds a game and is shooting 81% from the field en route to being named Gatorade Player of the Year. He has led the Wildkats to a 24-4 record and 17 consecutive wins.
It's an intriguing matchup of a balanced, deep team against a team led by a generational player and two of the state's most storied programs. Kokomo won its record 76th sectional title this season and is making its 20th State Finals appearance, although the Wildkats are seeking their first state title since Jim "Goose" Ligon led them to the 1961 championship over an Indianapolis Manual team led by the Van Arsdale twins. The Wildkats won the storied North Central Conference, whose members have won 26 boys basketball state championships between them.
While Kokomo represents the old-guard of traditional powers, Ben Davis is "new blood." The Giants are champs of the Metropolitan Interscholastic Conference, which has emerged as the state's top conference since its formation 25 years ago. They emerged in 1993 with their first State Finals appearance, won their first titles in 1995 and 1996 and have added another in 2017. This is the Giants' seventh State Finals appearance in a 30-year span.
Their first two championship teams resemble this one – a deep, talented squad with a number of talented players. One of their leaders was Don Carlisle, who is in his seventh year as the Giants' head coach.
This year's squad is led by 6-9 senior center Zane Doughty, who tallies 13.6 points and 9.3 rebounds per game. Three other players – guards Clay Butler, Sheridan Sharp and K.J. Windham – average between 9 and 10.5 ppg. Six players tally at least six points per game.
In addition to Bidunga, Kokomo features Shayne Spear, a 6-2 guare dwho tallies 11.1 ppg and shoots 37% from 3-point range. Wing Patrick Hardimon tallies 8.2 ppg and guard Zavion Bellamy tallies 8.0 points.
The two teams met Dec. 3 in a game played at Brownsburg, one BD won 58-51. Doughty led the Giants with 13 points and Windham scored 10. The Giants won despite shooting 32% from the floor by forcing 15 turnovers. Bidunga led Kokomo with 16 points and 17 rebounds in that contest.
Since, BD has played just one game decided by single digits, a 46-45 victory at Carmel Jan. 27. In the Giants' six tournament wins, their average margin of victory is 21 points, including a 66-38 victory over Brownsburg in the semistate final, a game in which the Giants outscored the Bulldogs 47-18 in the second half after trailing at halftime. Kokomo survived a scare in the opening game of hte sectional – a 68-63 overtime victory over Harrison – and beat Penn 58-57 in the semistate title game, with Bidunga tallying 25 points and 22 boards against the Kingsmen. He outdueled Penn's Markus Burton, who had 27 points.
3A: Guerin Catholic (20-8) vs. NorthWood (27-2), 6 p.m.
NorthWood has spent much of the season as the top team in Class 3A. Guerin Catholic is unranked, but has caught fire late in the season to advance to the State Finals.
NorthWood's 27-2 record includes two blemishes – to 3A regional champ Beech Grove and unbeaten 4A finalist Ben Davis, the latter coming in the Hall of Fame Classic title game – but Aaron Wolfe's squad has largely been untested since. The Panthers have won their tourney games by an average of 25 points, with a 53-43 victory over Fort Wayne Dwenger in the opening game of the semistate the only game decided by fewer than 15 points.
The Panthers are led by the 1-2 punch of guard Cade Brenner (18.0 ppg) and 6-6 wing Ian Raasch (15.1 ppg, 5.6 rpg), the latter hitting 66 percent from the floor and 42 percent from deep. Tyler Raasch, a 6-8 sophomore, adds 9.5 points and 6.9 rebounds. The Panthers' offense is efficient, hitting 53% from the floor. Coupled with a defense that's held 21 of their 28 opponents below 40 points, the Panthers are a difficult matchup on both ends.
But Guerin has found its stride in February. After a tight 67-64 loss at New Palestine – a 4A sectional champ that went 23-3 – in which the Golden Eagles were missing several key players due to illness, they have won nine consecutive games. Guerin's balanced, deep attack is ledby the backcourt of junior Robert Sorensen (14.6 ppg) and Kamea Chandler (11.0 ppg). 6-7 post Dylan Murans adds 8.1 ppg, while Bryson Cardinal – the son of former Purdue standouts Brian Cardinal and Danielle (Bird) Cardinal – has moved into the starting lineup midway through the season and contributes 6.5 ppg.
Like Carlisle in 4A, Guerin head coach Bob Allen is looking to join the short list of coaches who have won state titles as both players and coaches. He was part of Cathedral's 1998 3A championship team.
Class 2A: Linton (29-1) vs. Fort Wayne Blackhawk (26-3), 12:45 p.m.
Two of the state's top small-school programs match up, with each seeking having made multiple trips to Indy in late March. Blackhawk won titles in 2019 and 2021, while Linton is in its third State Finals appearance, seeking to cut down the nets for the first time.
Linton's Joey Hart is one of Southern Indiana's top players, hitting 60% from the floor, 40% from deep and scoring 23.7 ppg. He will play collegiately at Central Florida next season. Senior guard Logan Webb adds 16.7 ppg.
The Miners are one of the taller small-school teams in the state, with each starter standing 6-3 or taller, led by the 6-6 Hart. Linton is unbeaten against Indiana teams this season – the lone loss came Dec. 10 to Cooper (Ky.). The Miners rolled to the semistate title game, where they beat Brownstown Central 64-56 in a matchup of two of Southern Indiana's top players – Hart and Purdue commit Jack Benter of Brownstown.
But Linton will face an even taller team in Blackhawk, whose starters ae also all 6-3 or taller, led by a frontline of 6-6 Josh Furst and 6-8 Kellen Pickett.
First tallies 19.0 ppg and shoots 65 percent from the floor. Pickett adds 13.7 ppg. The duo combines for 15.9 rebounds per contest. Gage Sefton, a 6-4 guard, adds 16.6 ppg.
Blackhawk is led by first-year head coach Matt Roth, a former Indiana University sharpshooter whose team has taken on its coach's identity, hitting 51% from the floor as a squid. All three of the Braves' losses have come to 3A and 4A teams, and they've won 11 straight entering the State Finals.
Class A: Southwood (15-2) vs. Indianapolis Lutheran (19-7), 10:30 a.m.
No team in Indiana has won a state championship after posting a sub-.500 record in the regular season.
Southwood is trying to change that. The Knights went 10-12 in the regular season, but have ripped off five straight wins in the tournament, including a 63-57 victory over No. 2 Fountain Central and a 64-56 victory over No. 10 Michigan City Marquette in the semistate.
The teams with the worst regular-season record to win a state championship were the 2003 Lafayette Central Catholic Knights and 2013 Bowman Academy Eagles, each of which went 11-9 in the regular season and then rolled off seven straight victories to win the title. The 1949 Jasper and 1935 Anderson squads also had nine losses entering the tournament.
The Knights beat Northfield and Fort Wayne Canterbury by double-digits in the sectional, then beat Blue River Valley 57-38 in the regional to advance to the semistate. They started the season with five straight losses and were 7-12 before getting on a roll to close the regular season with three blowouts, all wins by at least 20 points.
Nathan Lehner leads the Knights, tallying 15.6 ppg. Cole Winer, a fellow senior forward, tallies 14.0 ppg, while forward Jason Oprisek tallies 10.8 ppg and 6.4 rpg.
Those three have come up big in the state tournament. Lehner and Winer each tallied 21 points in the victory over Fountain Central, while Winer scored 19 points, Oprisek 17 and Lehner 15 against Marquette. Oprisek added nine boards against Marquette.
Lutheran has also flown under the radar and caught fire at the right time. The Saints entered the tournament ranked No. 8 in Class A and went 14-7 in the regular season. They were 9-7 after a Feb. 7 loss to Perry Meridian in what was Falcons coach Mark James' 599th career win, then won five straight to close the regular season. THe Saints beat three straight ranked teams in the tournament – beating No. 5 Greenwood Christian 61-57 to win the sectional, No. 1 Bloomfield 43-40 in the regional, and No. 4 Loogootee 67-66 in the morning game of the semistate. A 55-47 victory over Rock Creek sent Remus Woods' team to the State Finals.
Lutheran, which also won the Class A title in football this year, is led by its backcourt. Sophomore guard L.J. Ward scores 13.1 ppg. Senior guard Durray Smith adds 12.2 ppg. Five other players average between 6.5 and 9.0 ppg, giving the Saints a lot of depth. Both schools are seeking their first boys basketball titles – Lutheran was state runner-up in 2008 and Southwood the runner-up in 2018.