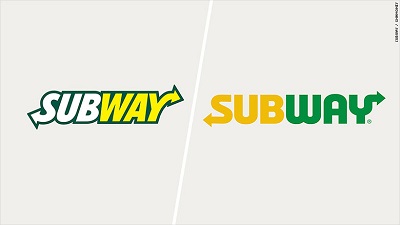 Six boys, three girls named IBCA/Subway Player of the Week
Booker, Skaggs, Geiger, Watson, Booe, Rouch, Leatherman, Lawrence, Tolbert collect honors
A plethora of outstanding performances has resulted in a larger group than usual of Players of the Week as recognized by the Indiana Basketball Coaches Association.
Fort Wayne Smith Academy senior Justin Booker, Logansport junior Sam Skaggs, Norwell sophomore Will Geiger, Tri-West senior Tyler Watson, Northview senior Brigham Booe and Boonville senior Glen Rouch share boys' honors in this week's IBCA/Subway Player of the Week program.
Central Noble junior Meleah Leatherman, Winchester sophomore Madeline Lawrence and Vincennes Rivet sophomore Tia Tolbert are girls' recipients for the week of Feb. 12-17 after each led her respective team to a semi-state championship.
Booker, Skaggs and Leatherman are honorees for District 1. Geiger, Watson and Lawrence are winners for District 2. Booe, Rouch and Tolbert are recipients in District 3.
The 6-0 Booker averaged 29.5 points and 6.5 rebounds in helping the Smith Academy boys (8-13) to a 1-1 week, including a school-record 37-point outburst in one game. He opened with 22 points, five rebounds, one assist and two steals in a 73-33 loss to Madison-Grant. Booker followed with the school-record 37 points plus eight rebounds, four assists and seven steals in a 66-49 victory over Union (Modoc). He also became the school's first 1,000-point scorer (now with 1,012). Over both games, Booker hit 24-of-55 field goals, 4-of-14 3-pointers and 7-of-9 free throws.
Skaggs averaged 30.5 points and 6.0 assists in propelling the Logansport boys (15-5) to two triumphs. The 6-1 guard netted 21 points with four rebounds, five assists and five steals in a 53-47 decision over Indianapolis Tech. Skaggs erupted for 40 points with four rebounds, seven assists and seven steals as the Berries outlasted Indianapolis Metropolitan 90-82. For both games, Skaggs was 17-of-28 from the field, made four 3-pointers and was 23-of-26 on free throws.
The 6-4 Geiger averaged 27.7 points and 15.3 rebounds in a 3-0 week for the Norwell boys (13-9). Geiger poured in 34 points with 18 rebounds in a 70-48 victory over Fort Wayne Luers. He followed with 20 points and 12 rebounds in a 55-50 decision over Jay County. Geiger completed his week with 29 points and 16 rebounds as the Knights topped Woodlan 67-62. For the week, Geiger was 32-of-50 from the floor and 19-of-20 from the line.
Watson averaged 34.0 points and 7.5 rebounds in two games for the Tri-West boys (16-3). The 6-1 guard tallied 31 points with five rebounds and six assists in an 89-76 victory over North Montgomery. He was even better the next night, scoring 37 points with 10 rebounds, eight assists and three steals in an 81-77 shootout over Northview. Over both games, Watson sank 20-of-36 field goals, 5-of-12 3-pointers and 23-of-26 free throws.
The 6-0 Booe had norms of 29.3 points and 9.7 rebounds in three games for the Northview boys (6-16). He opened with 28 points, 12 rebounds, five assists and two steals in a 60-58 setback to Edgewood. He notched 14 points with seven rebounds and two assists in a 64-53 victory over Clay City. Booe then fired in 46 points with 10 rebounds, one assist and two steals despite dropping the 81-77 shootout with Tri-West. In three games, Booe was 31-of-71 shooting, including 14-of-40 from 3-point range, plus 12-of-16 on free throws.
Rouch averaged 28.7 points and 7.3 rebounds in three games for the Boonville boys (5-15). The 6-6 wing netted 19 points with seven rebounds, two assist and two steals in an 81-43 loss to Forest Park. He followed with 27 points, eight rebounds and three assists in a 75-59 victory over North Posey. The Southern Indiana signee then poured in 40 points with seven rebounds, three assists and two steals as the Pioneers beat South Spencer 75-71. For the week, Rouch hit 29-of-55 field goals, 8-of-16 3-pointers and 20-of-25 free throws.
The 6-1 Leatherman led the Central Noble girls (22-5) to the program's first State Finals berth. She totaled 21 points, 14 rebounds and one blocked shot as the Cougars defeated Frankton 52-44 in the Class 2A semi-state at Logansport. For the game, Leatherman was 7-of-17 from the floor and 7-of-8 on free throws.
Lawrence, similarly, lifted the Winchester girls (26-2) to their first finals. The 6-0 wing produced 24 points with 13 rebounds, two assists, one steal and two blocks as the Golden Falcons edged Paoli 49-47 in overtime in the Class 2A semi-state at Jefferonsville. Lawrence made 7-of-15 shots, 1-of-3 3-pointers and 9-of-9 free throws en route to her game-high output.
The 5-10 Tolbert keyed the Vincennes Rivet girls (26-2) to their sixth trip to the State Finals but their first since 2014, scoring 28 points with 13 rebounds and five assists as the Patriots defeated Indianapolis Tindley 77-68. Tolbert went 6-of-16 from the field, including 1-of-2 from distance, plus 15-of-23 on free throws for her big game.
This is the 10th season for the Indiana Basketball Coaches Association Player of the Week program and the sixth season it is presented by Subway Restaurants of Indiana, a banner sponsor of the IBCA. Subway, in its seventh season as an IBCA sponsor, encourages athletes to "train hard and eat fresh."
Player of the Week winners are chosen each week from each of the IHSAA's three districts. Girls' winners will be chosen from now through the week following Feb. 24. Boys' winners will be chosen starting in three weeks and through the week following March 24.
Other nominees for Week 16 (2017-18)
            District 1 boys – Johnny Bernard, Merrillville; Asher Blum, Fort Wayne South; Braden Bontrager, Lakeland; Trenton Daughtry, Wabash; Dillon Duff, Fort Wayne Snider; Will Hanyard, Michigan City; Michael Hemingway, Mishawaka Marian; Shakell Johnson, South Bend Adams; Drew Lutz, Penn; Grant Magnuson, Concord; Maurion Martin, Portage; Jevon Morris, Munster; Brandon Newman, Valparaiso; Jaylen Sullivan, Calumet; Connor Utley, Northridge; Jake Wadding, Chesterton; Cole Wireman, Kouts.
District 1 girls – Emma Nolan, Marquette Catholic; Reganne Pate, Penn; Erica Zook, Fairfield.
            District 2 boys – Jalen Blackmon, Marion; Nathan Childress, Zionsville; Justin Clary, North Montgomery; Antwaan Cushingberry, Warren Central; Andre Dickerson, Indianapolis Shortridge; Armaan Franklin, Cathedral; Mason Gillis, New Castle; Jared Hankins, Lawrence North; Christian Harvey, Richmond; Eric Hunter, Tindley; Jalen Johnson, Indianapolis Manual; Kayden Key, Frankton; Ryan Mansbarger, Eastbrook; Jalen Moore, Cloverdale; Robert Phinisee, McCutcheon; Peyton West, Wapahani; Myja White, Brebeuf Jesuit.
District 2 girls – Ella Collier, Danville; Cyndi Dodd, Warren Central; Kenadie Fernung, Tri-Central; Kendall Fisher, Tindley; Madison Layden, Northwestern; Katey Richason, Zionsville; Sydney Tucker, Frankton.
            District 3 boys – Paxon Bartley, Wood Memorial; Matt Cornett, South Decatur; Sam Corrona, Vincennes Lincoln; Christian Cox, Edinburgh; Chance Coyle, Bloomington South; Sean East, New Albany; Austyn Farley, Rushville; Lane Gilbert, Shakamak; Trayce Jackson-Davis, Center Grove; Isaiah Kefauver, Brown County; Hayden Langkabel, Morristown; Eric Moenkhaus, Greenwood; Colson Montgomery, Southridge; Brennan Neal, Whiteland; Jace Stieler, Castle; Trey Vincent, Columbus North; Travis Wilson, Jennings County.
District 3 girls – Jacqlyn Rice, Paoli; Madison Webb, Bedford North Lawrence; Kyra Whitaker, Greensburg.