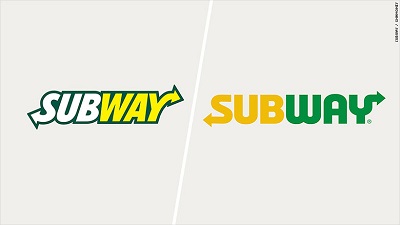 Standout trio shares IBCA/Subway Player of the Week honors
Bell, Langford and Brittian-Watts each cited after excelling in the week of March 12-17
David Bell converted a game-winning runner on a coast-to-coast play with the game on the line in the Class 4A southern semi-state, and the Warren Central junior headlines the honorees in this week's IBCA/Subway Player of the Week program.
Bell is joined by New Albany senior Romeo Langford and Culver Military Academy junior Ethan Brittain-Watts as honorees for the week of March 12-17 in the awards program coordinated by the Indiana Basketball Coaches Association.
Brittain-Watts is the winner for District 1. Bell is the recipient for District 2. Langford received accolades for District 3.
The 6-4 Bell finished with 17 points, one steal and team highs eight rebounds and six assists as Warren Central (31-0) overcame a 10-point deficit to post a 64-62 decision over New Albany in front of 8,000-plus fans in the Seymour Semi-state.
Bell tallied 10 points in the final 4:54 of the contest, including the game-winning shot on a play that started with him receiving an inbound pass with 4.6 seconds to go. Bell took the pass, dashed down the right side of the floor and banked in a 12-foot shot that went through the net as time expired. Bell hit 8-of-17 shots for the game plus 1-of-2 free throws.
The 6-5 Langford totaled 35 points, 12 rebounds and two steals in his final high school contest, but the Bulldogs (25-2) came up a basket short. He was 13-of-27 from the field, including 2-of-5 on 3-pointers, and 7-of-12 from the line against the Warriors. Langford's output game him 3,002 points for his career, just the fourth Indiana boys' basketball player to top 3,000.
The only boys with more points are Bedford North Lawrence's Damon Bailey, 3,134 from 1986-90; Lewisville's Marion Pierce, 3,019 from 1957-61; and Fort Wayne Luers' DeShaun Thomas, 3,018 from 2006-10.
Brittain-Watts scored 28 points with four rebounds, two assists and one steal as Culver Military defeated New Castle 65-60 in the Class 3A semi-state at Lafayette Jeff. The 6-0 guard sank 10-of-19 field goals, 3-of-6 3-pointers and 5-of-8 free throws as the Eagles improved to 22-6.
This is the 10th season for the Indiana Basketball Coaches Association Player of the Week program and the sixth season it is presented by Subway Restaurants of Indiana, a banner sponsor of the IBCA. Subway, in its seventh season as an IBCA sponsor, encourages athletes to "train hard and eat fresh."
Player of the Week winners generally are chosen each week from each of the IHSAA's three districts. The girls' season is now complete. Boys' winners will be chosen through the week following March 24.
Other nominees for Week 20 (2017-18)
            District 1 boys – Rylen Grundy, South Bend Riley; Elijah Hales, Westview; Dallas Holmes, Southwood; Jalan Mull, Fort Wayne Blackhawk Christian.
            District 2 boys – Makylin Brown, Scecina; Luke Bumbalough, New Castle; Alec Burton, Danville; Caleb Middlesworth, Oak Hill; John-Michael Mulloy, Carmel.
            District 3 boys – Austin Ainscough, Barr-Reeve; Collin Hochgesang, Forest Park; Mekhi Lairy, Evansville Bosse; Hayden Langkabel, Morristown.