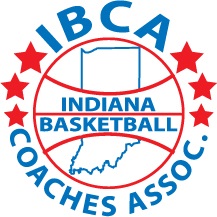 Big scorers pace IBCA/Subway Player of the Week winners
Luke Brown, Skaggs, Reynolds and Collier headline recipients for Nov. 19-24
                Four 40-point scorers and a trio of school-record setters highlight the recipients in this week's IBCA/Subway Player of the Week program.
                Blackford sophomore Luke Brown, Logansport senior Sam Skaggs, South Bend Washington freshman Mila Reynolds and Danville junior Ella Collier all scored 40 or more points in a game, while Reynolds, Collier and Covington junior Colton Brown each set a school record in headlining the honorees in the recognition program coordinated by the Indiana Basketball Coaches Association.
                That group is joined by Austin senior Drew Buhr and Jeffersonville junior Nan Garcia as other winners for the week of Nov. 19-24.
                Skaggs and Reynolds are respective boys and girls recipients for District 1. Brown, Brown and Collier are winners for District 2. Buhr and Garcia received accolades for District 3.
                Luke Brown averaged 37.5 points and 9.0 assists in propelling the Blackford boys to victories in their first two games. The 6-1 guard opened with 31 points, four rebounds, 12 assists and three steals in a 90-49 triumph over Cowan. He followed with 44 points, four rebounds, six assists and one steal as the Bruins beat Bluffton 67-55. Over both games, Brown made 23-of-44 field goals, 9-of-22 3-pointers and 20-of-21 free throws.
                The 6-0 Skaggs tied his career high with 40 points as the Logansport boys ran past Peru 94-50 in their season opener. Skaggs added three rebounds, nine assists and four steals in the contest. He also converted 13-of-17 shots from the field, including 8-of-12 3-pointers, plus 6-of-6 free throws.
                Colton Brown averaged 30.5 points in sparking the Covington boys to a pair of season-opening victories. The 5-9 guard tallied 23 points with one rebound, one assist and one steal in a 72-33 decision over Cascade. He followed by sinking a school-record 12-of-20 3-pointers en route to 38 points, four rebounds, three assists and three steals in a 100-49 rout of Delphi. The 12 3-pointers broke the old record of eight that he shared with Chandler Spring. Over both games, Brown hit 21-of-36 shots, 18-of-29 treys and 1-of-2 free throws.
                The 6-1 Buhr averaged 36.5 points and 7.0 rebounds in two games for the Austin boys. First, Buhr totaled 38 points with eight rebounds, three assists and five steals in an 80-76 setback to Scottsburg. The Saint Louis baseball signee followed with 35 points, six rebounds, two assists and two steals in a 69-61 loss to Southwestern (Hanover). Over both games, Buhr hit 25-of-47 shots, 12-of-25 3-pointers and 11-of-13 free throws.
                Reynolds set a school record, recorded a triple-double and added two other double-doubles while averaging 27.7 points and 12.7 rebounds in a 1-2 week for the South Bend Washington girls. The 6-2 forward opened with 15 points and 12 rebounds in a 51-29 loss to Bremen. She then totaled 22 points and 12 rebounds in a 58-42 setback to Gary West. Reynolds completed her week with a school-record 46 points, 14 rebounds, 10 assists and eight steals as the Panthers (3-5) defeated Gary Roosevelt 85-14. The scoring output – on 18-of-29 from the field, 3-of-8 treys and 7-of-13 free throws – eclipsed the previous school mark of 43 set by Skylar Diggins against South Bend St. Joseph on Jan. 10, 2006.
                The 6-0 Collier set a school record for the Danville girls (6-1) by scoring 42 points in their only game of the week, a 92-28 triumph over Crawfordsville. Collier added five rebounds, six assists and three steals while hitting 17-of-26 shots, 5-of-9 3-pointers and 3-of-3 free throws. Her 42 points broke the previous school best of 35 points in a game by Theresa Fairbrother from the 2005-06 season.
                Garcia poured in 39 points with 17 rebounds and two blocks while propelling Jeffersonville (4-2) to a 60-50 come-from-behind victory over Jennings County. Down 30-24 at intermission and 46-44 after three quarters, the 6-0 wing scored 27 points in the second half as the Red Devils claimed the Hoosier Hills Conference decision. Garcia was 16-of-21 from the floor and 7-of-10 from the line for her big game.
                This is the 11th season for the Indiana Basketball Coaches Association Player of the Week program and the seventh season it is presented by Subway Restaurants of Indiana, a banner sponsor of the IBCA. Subway, in its seventh season as an IBCA sponsor, encourages athletes to "train hard and eat fresh."
                Winners in the Player of the Week are chosen each week from each of the IHSAA's three districts. Girls winners will be chosen from now through the week following Feb. 23. Boys winners will be chosen from now through the week following March 23.
Other nominees for Week 4 (2018-19)
                District 1 boys
 – Jared Beehler, LaVille; Brent Cox, East Noble; Davion Davis, Calumet; Clay Hilliard, Plymouth; Jalen Jennings, South Bend Riley; Colin Kenney, Marquette Catholic; Drew Lutz, Penn; Christopher Mantis, Lowell; Jevon Morris, Munster; Darius Moses, Lake Station; Brandon Newman, Valparaiso; Josh Pike, Lakewood Park; G'Angelo Reillo, Whiting; Logan Vander Velden, Wabash; DeMarcus Vaughn, South Bend Washington; Mitchell Wilson, Columbia City; Charlie Yoder, Westview; Sawyer Yoder, Central Noble.
                District 1 girls
 – Izzy Bednarowski, Munster; Jessica Carrothers, Crown Point; Kenzie Casselman, Garrett; Lilliann Frasure, North Judson; Trinitee Harris, Elkhart Central; Chloe Jolloff, Lakewood Park; Laini Joseph, Winamac; Libby Lapczynski, New Prairie; Morgan Litwiller, Northridge; Sophia Nolan, Marquette Catholic; Hannah Noveroske, Michigan City; Riley Ott, LaPorte; Mercedes Rhodes, Oregon-Davis; Dash Shaw, Gary West; Ary Shelton, Mishawaka; Brynn Shoup-Hill, Goshen; Jordyn Smith, Penn; K.K. Weaver, Mishawaka Marian; TIana White, Fort Wayne Northrop.
                District 2
 boys – JaJuan Allison, Beech Grove; Jalen Blackmon, Marion; Luke Bumbalough, New Castle; A.J. Field, Hamilton Heights; Armaan Franklin, Cathedral; Kade Fuelling, Bellmont; Will Geiger, Norwell; Bryce Gilman, South Vermillion; Jasen Graves, Pike; Jalen Johnson, Indianapolis Manual; Kayden Key, Frankton; Derrick Lawrence, Daleville; Peyton Meadors, Mt. Vernon (Fortville); Tayson Parker, Northwestern; Andrew Pickel, North Putnam; Luke Richardson, Lapel; Jakobie Robinson, Warren Central; Jordan Walters, Harrison (West Lafayette); Jalen Windham, Ben Davis.
                District 2 girls
 – Jordyn Barga, Monroe Central; Emme Boots, Bluffton; Taylor Boruff, Taylor; Tori Combs, Cloverdale; Cassidy Crawford, Tipton; Hannah Farrell, Greenfield-Central; Kailyn Graham, Pendleton Heights; Toniyah Langston, Indianapolis Howe; Naomi McDaniel, Attica; Jasmine McWilliams, North Central; Cherrell Newsom, Ben Davis; Haley Nichols, Avon; Sydney Parrish, Hamilton Southeastern; Kathryn Perry, Shenandoah; Lexi Shelton, Mt. Vernon (Fortville); Allison Stevens, Greencastle; K'Ja Talley, Warren Central.
                District 3 boys
 – Kade Badger, Henryville; Cobie Barnes, Floyd Central; Tanner Denham, White River Valley; Dae'von Fuqua, Clarksville; Trayce Jackson-Davis, Center Grove; Parker Huffman, Waldron; Noah Jager, Bloomington South; Zach Kuhn, Shelbyville; Shawn Michaelis, Eminence; Connor Nolot, Lanesville; Zach Schoenstein, Evansville Mater Dei; Nick Sebastiao, Scottsburg; Blake Sisley, Heritage Hills; Trevor Taylor, Edgewood; Christian Tucker, Springs Valley; Andrew Welage, Greensburg; Stephan Wilkerson, Princeton; Joey Wiseman, Corydon Central.
                District 3 girls
 – Amani Brown, Terre Haute South; Kuryn Brunson, Franklin; Mariah Day, Jac-Cen-Del; Paige Gregory, Mooresville; Koryn Greiwe, Columbus East; Kate Grote, Shawe Memorial; Lilly Hatton, North Harrison; Brooke Jackson, Mt. Vernon (Posey); Sydney Jaynes, Trinity Lutheran; Juliana Kemper, Lawrenceburg; Christina Knight, Borden; Jaylah Mays, Scottsburg; Kaybree Oxley, Tecumseh; Vanessa Shafford, Linton; Delainey Shorter, Sullivan; Ella Thompson, Center Grove; Grace Waggoner, Vincennes Rivet.
                Oct. 29-Nov. 3
 – 
District 1 girls:
 Darliesha Reed, Hammond Gavit. 
District 2 girls:
 Madison Jones, Western Boone.
District
3 girls:
 Addy Blackwell, Bloomington South, and Amani Brown, Terre Haute South.
                Nov. 5-10 – District 1 girls: Sydney Freeman, Central Noble, and Dash Shaw, Gary West. District 2 girls: Maggie Cora, Tri-West. District 3 girls: Hannah Sisk, Princeton.
                Nov. 12-17 – District 1 girls: Sophie Bussard, Tippecanoe Valley. District 2 girls: Alaina Omonode, West Lafayette, and Cameron Tabor, New Castle. District 3 girls: Lilly Hatton, North Harrison.
                Nov. 19-24 – District 1 boys: Sam Skaggs, Logansport. District 1 girls: Mila Reynolds, South Bend Washington. District 2 boys: Colton Brown, Covington, and Luke Brown, Blackford. District 2 girls: Ella Collier, Danville. District 3 boys: Drew Buhr, Austin. District 3 girls: Nan Garcia, Jeffersonville.