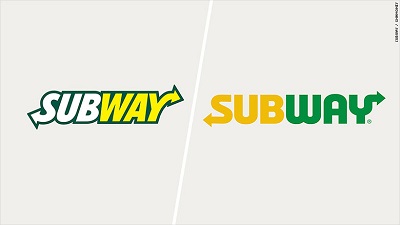 Four Ladies Earn Week-1 IBCA/Subway Player of the Week Honors
With Week-1 of the girls basketball season in the books, four ladies have been cited as the first IBCA/Subway Player of the Week recipients for the 2019-2020 campaign.
North Judson-San Pierre Junior Lilliann Frasure, Northwestern Senior Madison Layden, Noblesville Freshman Ashlynn Shade, and Heritage Hills Junior Rebekah Gordon have been selected as honorees for Nov. 4-Nov. 9 in the recognition program coordinated by the Indiana Basketball Coaches Association. Frasure is the recipient for District-1. Layden and Shade are co-winners for District-2. Gordon is the honoree for District-3.
Lilliann Frasure had a steady two games last week, contributing at both ends of the floor. In a 49-33 win at Rochester, the 5-10 wing began her season by scoring 24 points and grabbing 15 rebounds against a sizeable Zebra frontline. She also handed out four assists and collected six steals in their 16-point win.
On Saturday, Frasure helped lead the Bluejays to a 65-28 win against Rensselaer Central. This time, Frasure posted a triple-double, scoring 26 points, grabbing 20 rebounds, and tallying 12 steals. She also posted five assists in the effort. For the week she was 16-36 from the field, 3-5 from 3-point range, and 15-24 from the free throw line.
Madison Layden has her team at #1 in the state right now, after putting up a couple of nice performances and leading Northwestern to a pair of wins last week. The 6-1 guard started her week off with a 28-point outing in a 70-15 victory at Lafayette Jefferson. In that game, she also posted four rebounds, three assists, six steals, and a blocked shot in the lopsided win.
In their home opener on Saturday, Layden poured in 31 points, helping the Tigers run past Twin Lakes 80-28. She was also responsible for four rebounds, three assists, and five steals. The Purdue University commit also shot the ball well last week, making 20 of her 35 field goal attempts, seven of her 17 3-point attempts, and going a perfect 12-12 from the free throw line.
Freshman Ashlynn Shade has garnered a lot of attention already, and she backed that up last week with a couple of stellar performances to begin her career. Last Thursday, the 5-10 guard scored 26 of her team's 39 points, in a 62-39 loss at #4 Lawrence North. In that outing, she was 8-15 from the field, including 5-9 from 3-point range, plus she knocked down five of her six free throw attempts. She gathered six rebounds and collected a steal as well.
Saturday, however, there was a different outcome, as Shade led her team to their first win of the season, 70-31, at the hands of Fort Wayne Snider. The rookie scored another 23 points on 9-17 shooting, while also knocking home three 3-pointers and a pair of free throws. She added seven rebounds, five assists, and six steals in the home victory.
Rebekah Gordon posted a pair of double-doubles last week, helping her team to a 1-1 start on the season. In a 56-19 opening night win over Northeast Dubois, the 6-0 forward went for 20 points and 10 rebounds in limited minutes. She also had an assist, five steals, and a blocked shot in the effort.
The Junior came back Thursday night and contributed 23 points, 10 rebounds, two assists, and a steal, but the Patriots narrowly fell to Crawford County 52-49. For the week, Gordon was 14-27 from the field, 2-5 from 3-point range, and a solid 13-16 from the free throw line.
This is the 12th season for the Indiana Basketball Coaches Association Player of the Week program, and the eighth season it is presented by Subway Restaurants of Indiana, a banner sponsor of the IBCA. Subway, in its eighth season as an IBCA sponsor, encourages athletes to "train hard and eat fresh".
Player of the Week winners are chosen each week from each of the IHSAA's three districts. Girls winners will be chosen from now through the Monday following the IHSAA Girls State Finals. Boys winners will be chosen starting in three weeks and through the Monday following the IHSAA Boys State Finals.
Other Top Nominees for Week-1 (2019-20)
           District-1: Jordan Barnes, Portage; Jessica Carrothers, Crown Point; Bree Dossen, Heritage; Kaylee Fuelling, Norwell; Amiyah Reynolds, South Bend Washington; Mercedes Rhodes, Oregon-Davis; Kate Rulli, NorthWood; Sydney Simon, Concord; Abigail Tomblin, South Central (Union Mills); Tiauna White, Fort Wayne Northrop.
           District-2: Katie Burton, Fishers; Kate Clarke, Carmel; Layla Gold, Park Tudor; Justis Gordon, Cathedral; Rachel Loobie, Franklin Central; Braxtin Mickens, Arsenal Technical; Alaina Omonodé, West Lafayette; Sydney Parrish, Hamilton Southeastern; Lindsey Syrek, University; Taylor Westgate, Oak Hill.
           District-3: Gracie Adams, Lanesville; Jocelyn Cox, North Central (Farmersburg); Nan Garcia, Jeffersonville; Madison Payne, Monrovia; Isabella Reed, Greenwood Christian; Vanessa Shafford, Linton-Stockton; Libby Steinhart, Mount Vernon (Posey); Karly Sweeney, Salem; Tia Tolbert, Vincennes Rivet; Josie Trabel, East Central.
2019-20 Weekly Winners
Nov. 4-Nov. 9: District-1 girls: Lilliann Frasure, North Judson-San Pierre. District-2 girls: Madison Layden, Northwestern, and Ashlynn Shade, Noblesville. District–3 girls: Rebekah Gordon, Heritage Hills.