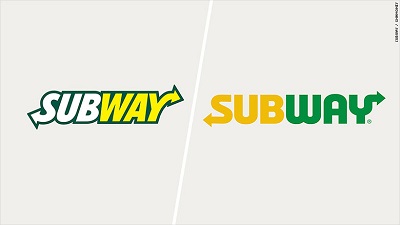 Three 40-point scorers lead IBCA/Subway Players of the Week
Lairy, Felling and Pumphrey have big games to pace honorees for week of Jan. 8-13
A trio of 40-point scorers headlines the recipients in this week's IBCA/Subway Player of the Week program.
Evansville Bosse senior Mekhi Lairy, Triton Central junior Wyatt Felling and Cambridge City Lincoln senior Garrett Pumphrey each had huge games en route to collecting honors from the Indiana Basketball Coaches Association.
They are joined by Westview junior Elijah Hales to complete the boys' winners for the week of Jan. 8-13. The girls' honorees are DeKalb senior Leigha Brown, Tri senior Payton Moore and Lanesville freshman Gracie Adams.
Hales and Brown are honorees for District 1. Pumphrey and Moore are winners for District 2. Lairy, Felling and Adams are recipients in District 3.
Lairy averaged 36.3 points and 6.7 assists in leading the Evansville Bosse boys (12-2) to a 3-0 week and the championship of the Southern Indiana Athletic Conference Tournament.
The Miami of Ohio signee opened by pouring in 49 points with five rebounds, six assists and two steals in a 96-74 victory over Evansville Central. The 5-9 guard followed with 27 points, four rebounds, seven assists and three steals in a 79-66 decision over Evansville Memorial. He tallied 33 points, eight rebounds, seven assists and two steals as the Bull Dogs beat Evansville Harrison 106-63 in the tourney final.
Lairy was 18-of-25 on field goals, 9-of-12 on 3-pointers, 4-of-5 on free throws in the 49-point game. For the three games, he was 41-of-63 from the floor, 15-of-24 from distance and 12-of-14 from the line.
The 6-0 Felling averaged 34.0 points in keying the Triton Central boys (7-6) to two triumphs. He tossed in a school-record 47 points with two rebounds and three steals in a 90-84 victory over North Decatur. Felling then tallied 21 points with four rebounds and two steals as the Tigers topped Indiana Math & Science 79-57. For both games, he was 24-of-45 shooting, 4-of-12 from 3-point range and 16-of-22 on free throws. That included 15-of-23, 3-of-6 and 14-of-18 in the 47-point outing.
Pumphrey averaged 32.0 points and 15.0 rebounds in lifting the Cambridge City Lincoln boys (5-7) to a pair of victories. First, he produced a triple-double that included a school-record 47 points with 16 rebounds, four steals and 11 blocks in a 71-27 triumph over Union (Modoc). The 6-10 center then tallied 17 points, 14 rebounds, three steals and six blocks as the Golden Eagles defeated Fort Wayne Smith Academy 62-41. Pumphrey was 20-of-29 from the field and 7-9 on free throws against Union. For both games, he sank 28-of-44 shots and 8-of-10 free throws.
The 6-4 Hales averaged 15.8 points and 4.5 assists over four games in propelling the Westview boys (15-0) to the championship of the Northeast Corner Conference Tournament.
Hales scored nine points with one rebound, seven assists and one steal in a 54-41 first-round victory over Central Noble. He netted 12 points with one rebounds and four assists in a 47-43 quarterfinal decision over Angola. Hales tallied 16 points, seven rebounds, six assists and one steal in a 54-34 semifinal triumph over Eastside. He produced 27 points with five rebounds, one assist and one steal as the Warriors topped Fairfield 62-45 for the crown.
Over the four games, Hales converted 21-of-36 field goals, 4-of-9 3-pointers and 18-of-20 free throws.
Brown averaged 30.0 points and 11.0 rebounds over two games for the DeKalb girls (9-1) while setting the school's all-time scoring record. Brown's 60 points for the week moved her career total to 1,662 points, passing the previous standard of 1,633 set from 1984-88 by Indiana All-Star, former Purdue standout and current Georgia Tech women's coach MaChelle Joseph.
The 6-2 wing scored 23 points with seven rebounds, three assists and two blocks in a 73-36 setback to Northridge. The University of Nebraska signee then dropped in 37 points with 15 rebounds, one assist and two blocks as the Barons dropped a 60-51 decision to East Noble. Over the two games, Brown was 19-of-47 from the field, 3-of-10 from 3-point range and 19-of-22 on free throws.
The 6-0 Moore averaged 26.0 points and 9.5 rebounds in two victories for the Tri girls (14-4). She opened with 32 points, 12 rebounds and two blocks in a 45-38 triumph over Northeastern. Moore then tallied 20 points with seven rebounds and three blocks in limited playing time as the Titans rolled past Anderson Prep 67-22. Moore sank 17-of-30 field goals, 1-of-2 3-pointers and 17-of-20 free throws over the two games.
Adams had a tremendous outing in the only game of the week for the Lanesville girls (7-13). The 5-9 guard poured in 34 points and grabbed 16 rebounds to go with two assists and one steal as the Eagles defeated Rock Creek Academy 68-44. For the game, Adams was 14-of-21 from the field, 4-of-4 from 3-point range and 2-of-3 from the line.
This is the 10th season for the Indiana Basketball Coaches Association Player of the Week program and the sixth season it is presented by Subway Restaurants of Indiana, a banner sponsor of the IBCA. Subway, in its seventh season as an IBCA sponsor, encourages athletes to "train hard and eat fresh."
Player of the Week winners are chosen each week from each of the IHSAA's three districts. Girls' winners will be chosen from now through the week following Feb. 24. Boys' winners will be chosen starting in three weeks and through the week following March 24.
Other nominees for Week 11 (2017-18)
            District 1 boys – Cade Albers, Westville; Ali Ali, East Noble; Damezi Anderson, South Bend Riley; Colin Burton, Washington Township; Onye Ezeakudo, Homestead; Deveon Jackson, Elkhart Central; Lucas Kroft, Fort Wayne North; Kionne Layne, Hammond Morton; Zac Mago, John Glenn; Cory McKinney, South Bend Washington; Josh Morgan, East Chicago Central; Chandler Pitts, Maconaquah; Jordan Reinholt, Rochester; Weston Sage, Elkhart Christian; Craig Young, Fort Wayne Wayne; Ridley Zolman, Central Noble.
District 1 girls – Addison Bayman, Woodlan; Sophie Bussard, Tippecanoe Valley; Carissa Garcia, Fort Wayne Concordia; Christian Haggard, Bowman Academy; Morgan Litwiller, Northridge; Ally Lorntz, Angola; Sophia Nolan, Marquette Catholic; Emma O'Brien, Morgan Township; Riley Ott, LaPorte; Sophia Pierce, Leo; Ellen Ross, Fort Wayne Dwenger; Dash Shaw, Gary West; Ary Shelton, Mishawaka; Daijah Smith, Gary Lighthouse; Ellie Snep, Whitko; Sylare Starks, Homestead; Meghan Urbanski, Mishawaka Marian.
            District 2 boys – Carson Barrett, Lafayette Central Catholic; Luke Brown, Blackford; Josh Bryan, Delta; Jarron Coleman, Cathedral; Trajan Deckard, Kokomo; Cobie Dillard, Scecina; Kevin Easley, Lawrence North; Gus Etchison, Hamilton Heights; Kody Fike, South Adams; Mason Gillis, New Castle; Aaron Henry, Ben Davis; Nelson Mbongo, West Lafayette; Caleb Middlesworth, Oak Hill; Benito Munoz, Harrison (WL); Bennie Patterson, Tri-County; Robert Phinisee, McCutcheon; Peyton West, Wapahani.
District 2 girls – McKenna Baker, Bethesda Christian; Brittany Barnard, Kokomo; Shelby Case, Heritage Christian; Lexi Dellinger, South Adams; Amy Dilk, Carmel; Katelynn Hall, Frontier; Sydney Jacobsen, Harrison (WL); Madison Jones, Western Boone; Madison Layden, Northwestern; Madeline Lawrence, Winchester; Gabby Leavell, Elwood; Kiara Lewis, Lafayette Jeff; Maddie Nolan, Zionsville; Keya Patton, Cathedral; Audrey Reed, Sheridan; Sydney Tucker, Frankton; Skye Williams, Tindley.
            District 3 boys – Cameron Adams, North Decatur; Terrence Browning-Sloan, Rock Creek; Drew Comer, Greensburg; Jared DeHart, Indian Creek; Zach Dove, Princeton; Rilee Epley, Evansville Harrison; Riley Higdon, Whiteland; Trayce Jackson-Davis, Center Grove; Zach Kuhn, Shelbyville; Romeo Langford, New Albany; Dillan McQueen, South Ripley; Ty Mullis, Perry Central; John Parker, Bloomington Lighthouse; Reece Thompson, Franklin; Triston Wilkinson, Castle; Gavin Yoon, Lawrenceburg.
District 3 girls – Jorie Allen, Bedford North Lawrence; Kyrstin Bond, South Dearborn; Lucy Carrigan, Rising Sun; Merideth Deckard, Martinsvlle; Piper Hensley, Crothersville; Avalee Jeffers, Clay City; Juliana Kemper, Lawrenceburg; Grace Lensing, Evansville Memorial; Mady Neukam, Southridge; Jessica Nunge, Castle; Hailee Robbins, Franklin; Kortney Ruhe, Jasper; Addie Rund, Indian Creek; Elise Scaggs, Mooresville; Hannah Shrieves, Washington; Addy Simpson, Crawford County; Rachel Stewart, Eastern (Pekin); Aleiah Thomas, Switzerland County.