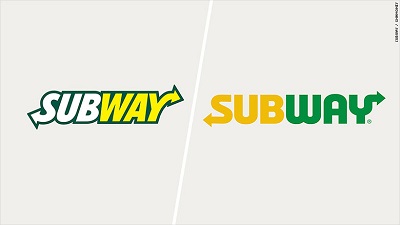 Cloverdale star headlines IBCA/Subway Players of the Week
Moore is one of four boys, three girls cited for outstanding performances in week of Jan. 15-20
Jalen Moore averaged 44.0 points over two games last week, and the Cloverdale senior headlines the recipients in this week's IBCA/Subway Player of the Week program.
Moore is joined by West Noble junior Trevor Franklin, Plainfield senior Gavin Bizeau and East Central senior Tyler Koelling as boys' winners for the week of Jan. 15-20. The girls' honorees are Gary West sophomore Dash Shaw, Noblesville senior Emily Kiser and Southwestern (Shelby) freshman Lexi Wilkins.
Franklin and Shaw are honorees for District 1. Moore, Bizeau and Kiser are winners for District 2. Koelling and Wilkins are recipients in District 3.
The 5-9 Moore opened his week by scoring 41 points with four rebounds, eight assists and two steals in a 77-67 victory over North Putnam. He then poured in 47 points with six rebounds, one assist and six steals as the Clovers improved to 10-4 with a 76-57 triumph over Clay City. For the two games, Moore made 28-of-53 field goals, 3-of-15 3-pointers and 29-of-34 free throws.
Franklin shined in leading the West Noble boys to a 75-45 victory over Fremont in their only game of the week. The 6-2 wing tossed in 31 points with six rebounds and four assist as the Chargers moved to 8-5 for the season. Franklin hit 10-of-16 shots, including 6-of-10 3-pointers, plus 5-of-7 free throws in his big game.
The 6-11 Bizeau averaged 30.0 points and 14.5 rebounds in lifting the Plainfield boys (8-5) to a pair of triumphs. He started with 38 points, 18 rebounds, three assists and two blocks in a 70-67 decision over Westfield. Bizeau then scored 22 points with 11 rebounds, six assists and two blocks as the Quakers knocked off Mooresville 63-49. Over both games, Bizeau was 26-of-40 from the floor and 8-of-10 from the line.
Koelling averaged 29.0 points and 6.5 rebounds in propelling the East Central boys (10-3) to a 2-0 week. The 6-2 guard poured in 40 points with five rebounds and two assists in a 76-54 victory over South Dearborn. He then produced 18 points with eight rebounds and three assists as the Trojans defeated rival Harrison (Ohio) 59-35. For the week, Koelling hit 22-of-39 from the field, one 3-pointer and 13-of-16 free throws.
The 5-7 Shaw averaged 29.0 points and 9.0 steals in pacing the Gary West girls (15-6) to two triumphs. Shaw began her week with 27 points, six rebounds, two assists and eight steals in a 52-33 victory over Thornton Fractional North (Ill.). She followed with 31 points, one rebound, two assists and 10 steals as the Cougars ran past Hobart 65-24. Over both games, Shaw was 24-of-43 on field goals, 3-of-9 on 3-pointers and 7-of-10 on free throws.
Kiser averaged 28.0 points and 17.0 rebounds to lift the Noblesville girls (13-7) to a pair of impressive victories. First, the 6-2 forward scored 25 points with 17 rebounds, two assists and three blocks in a 57-49 overtime decision against Heritage Christian. The University of Michigan recruit followed with 31 points, 17 rebounds, six assists and two blocks as the Millers beat Martinsville 78-71. In the two games, Kiser was 17-of-39 from the field, 2-of-4 from 3-point range and 20-of-23 from the line.
The 5-8 Wilkins equaled one school record and set another while averaging 28.5 points and 4.0 rebounds in two triumphs for the Southwestern (Shelby) girls. First, she scored 27 points with three rebounds, one assist and three steals in a 56-38 decision over Indianapolis Broad Ripple. Wilkins followed by scoring 30 points with a record-tying eight 3-pointers plus five rebounds, two assists and two blocks as the Spartans defeated Edinburgh 72-37 to improve to 10-8. For the week, Wilkins was 18-of-33 shooting, 15-of-27 on 3-pointers and 6-of-9 on free throws. The 15 3-pointers gave her a school-record 65 treys for the season.
This is the 10th season for the Indiana Basketball Coaches Association Player of the Week program and the sixth season it is presented by Subway Restaurants of Indiana, a banner sponsor of the IBCA. Subway, in its seventh season as an IBCA sponsor, encourages athletes to "train hard and eat fresh."
Player of the Week winners are chosen each week from each of the IHSAA's three districts. Girls' winners will be chosen from now through the week following Feb. 24. Boys' winners will be chosen starting in three weeks and through the week following March 24.
Other nominees for Week 12 (2017-18)
            District 1 boys – Noah Applegate, Penn; Jeremy Davison, Leo; Drew Devers, East Noble; Dillon Duff, Fort Wayne Snider; DeAndre Gholston, Gary 21st Century; Clay Hilliard, Plymouth; Will Line, Goshen; Donta' Long, Lake Station; Cory McKinney, South Bend Washington; Jalan Mull, Fort Wayne Blackhawk Christian; Brandon Newman, Valparaiso; Austin Peterson, Chesterton; Brady Powers, South Bend St. Joseph; Grant Raber, Homestead; Nick Rensberger, Westview; River West, Whitko.
District 1 girls – Talia Bee, Morgan Township; Sydney Freeman, Central Noble; Sydney Graber, Homestead; Nia Hurt, East Chicago Central; Emma Nolan, Marquette Catholic; Riley Ott, LaPorte; Madi Pfister, Boone Grove; Alexa Porter, Concord; Lydia Reimbold, Fort Wayne Luers; Alaina Rongos, Fort Wayne Canterbury; Amanda Schreiber, Hanover Central; Daijah Smith, Gary Lighthouse; Asia Strong, South Bend Riley; Keegan Sullivan, South Bend St. Joseph; Arielle Thatcher, Fort Wayne Northrop; Meghan Urbanski, Mishawaka Marian.
            District 2 boys – Conner Davis, Turkey Run; Trevor Eppert, North Vermillion; Tommy Fordonski, Centerville; Armaan Franklin, Cathedral; Mason Gillis, New Castle; Christian Harvey, Richmond; Aaron Henry, Ben Davis; Eric Hunter, Tindley; Kayden Key, Frankton; Austin Lyons, Lapel; Landon Newnum, Rockville; Avery Paddock, Alexandria; Robert Phinisee, McCutcheon; Dean Tate, Warren Central; Kycia Washington, Indianapolis Howe; Tyler Watson, Tri-West; Colin York, Greencastle.
District 2 girls – Angel Baker, Pike; Jordyn Barga, Monroe Central; Trinity Brady, Lawrence North; Taylor Burns, Twin Lakes; Shelby Caldwell, Jay County; Olivia Dowden, McCutcheon; Kendall Fisher, Tindley; Katie Giller, Beech Grove; Madison Jones, Western Boone; Madison Layden, Northwestern; Hannah Lindsey, Speedway; Rachel Loobie, Franklin Central; Maddie Nolan, Zionsville; Logan Rowles, Norwell; Bayleigh Runner, Hamilton Heights; Cameron Tabor, New Castle.
            District 3 boys – Chandler Cole, Shawe Memorial; Riley Cook, Lanesville; Christian Cox, Edinburgh; Sam Englert, Forest Park; Bailey Falkenstein, Jeffersonville; Wyatt Felling, Triton Central; Lane Gilbert, Shakamak; A.J. Goecker, Trinity Lutheran; Tyler Kramer, Southwestern (Hanover); Romeo Langford, New Albany; Bryant Nalley, Pike Central; Jacob Sanford, North Posey; Eli Streeval, Morristown; Jacob Swanson, Southwestern (Shelby); De'Avion Washington, Terre Haute South; Andrew Welage, Greensburg.
District 3 girls – Tori Campbell, Rushville; Lucy Carrigan, Rising Sun; Morgen Carroll, Jac-Cen-Del; Averi Davidson, North Central (Farmersburg); Dazia Drake, Owen Valley; Aliyah Evans, Greensburg; Nan Garcia, Jeffersonville; Reeva Hammelman, North Knox; Lilly Hatton, North Harrison; Katie Kinger, Oldenburg Academy; Celina McElroy, Indian Creek; Elexah Roepke, South Ripley; Hannah Shrieves, Washington; Tessa Sims, Hauser; Aleiah Thomas, Switzerland County; Kayana Traylor, Martinsville; Abby Wahl, Heritage Hills.