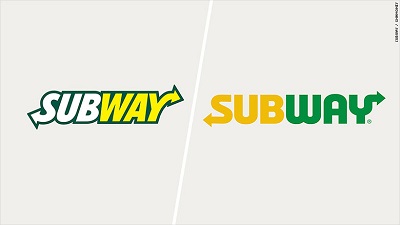 Girls' State Finals Standouts Headline Week-17 of the IBCA/Subway Player of the Week Awards
Saturday, four State Champions were crowned in girls' basketball at Bankers Life Fieldhouse in downtown Indianapolis. A number of ladies stepped up big for their teams. Additionally, the boys around the state continued to pour in the points, putting together more huge performances, as their regular season came to an end on Saturday. Boys' Sectional play begins tonight.
NorthWood Senior Maddy Payne, Lawrence North Junior Jayla Smith, Linton-Stockton Junior Vanessa Shafford, Westview Senior Charlie Yoder, Decatur Central Senior Kenny Tracy, South Knox Senior Justin Fickling, and Seton Catholic Junior Jake Moynihan were selected as recipients for the week of Feb. 24-Feb. 29 in the recognition program coordinated by the Indiana Basketball Coaches Association.
Payne takes home girls' honors in District-1, while Yoder collects boys' honors in District-1. Smith is the District-2 girls' winner, while Tracy is the District-2 boys' winner. Shafford is the girls' recipient for District-3, while Fickling and Moynihan are boys' co-recipients for District-3.
NorthWood Senior Maddy Payne helped the Black Swish to their second girls' basketball state title with a 37-29 win over the Salem Lions in the Class 3A State Championship game. The 6-1 front-liner played a key role at both ends of the floor, scoring 19 points, grabbing ten rebounds, and collecting four steals. She also knocked down nine of ten free throw attempts in a low-scoring, tightly contested game. Payne was also selected as the Patricia L. Roy Mental Attitude Award recipient for Class 3A. She is committed to play volleyball at Bethel College next year.
This is the second time this season Westview Senior Charlie Yoder has been named the winner for District-1. Tuesday, at conference rival Fremont, Yoder posted a modest stat-line in a rather easy, 62-40 victory over the Eagles. Yoder scored 11 points on an efficient 5-7 from 2-point range, plus he contributed in many other ways, adding five rebounds, five assists, and eight steals in the win.
Friday night, the Warriors were back in action, this time hosting the Concord Minutemen. In another convincing win, this time by a 72-47 margin, Yoder outscored Concord by himself. The 6-4 guard poured in 52 points and posted a double-double with his 13 rebounds. He added five assists, four steals, and a pair of blocked shots in the effort.
Lawrence North Junior Jayla Smith caught fire Saturday night, as the Wildcats stunned many people, upsetting previously unbeaten Northwestern in the Class 4A State Championship game. The 5-11 guard knocked down 8-12 shots from the field and was an impressive 5-7 from 3-point range, leading to 22 points in the game. Additionally, she caused problems with her length, playing at the top of the Wildcat zone. Smith added a pair of rebounds, a steal, plus she blocked a pair of shots in the championship win.
Decatur Central Senior Kenny Tracy will be taking his talents to Miami University in Ohio next year to play on the gridiron, but until he does, he is trying to help his Hawks to their most single-season wins this century. In their regular season finale at AP Class 3A #2 Danville last Wednesday, the 6-0 guard helped Decatur Central to a 68-65 upset win over the Warriors. In the contest, Tracy scored 31 points on 11-21 from the field, plus he was a stellar 6-9 from 3-point range and a perfect 3-3 from the charity stripe. He also contributed nine rebounds, four assists, a pair of steals, and a blocked shot to the victory.
Linton-Stockton Junior Vanessa Shafford was outstanding in the Class 2A State Championship game, helping lead her Lady Miners to a decided 70-28 victory over the Frankton Eagles. The 5-9 wing scored 19 first half points and buried three of four 3-pointers. Shafford finished with 26 points on the day, plus she grabbed nine rebounds, handed out five assists, and collected a steal in the Miners first ever state title in girls' basketball.
South Knox Senior Justin Fickling helped his Spartans to a pair of wins last week, and had a record-setting performance in one of the contests. Tuesday, in a 55-36 win against Pike Central, Fickling scored 22 points on 9-16 shooting from the field. He also grabbed eight rebounds, handed out four assists, and collected a pair of steals in the comfortable victory.
The Spartans returned to action Thursday, in a conference matchup at Wood Memorial, where they knocked off the Trojans 59-37. In this game, Fickling outscored Wood Memorial by himself, torching the nets for 42 points on an outstanding 16-19 from the field. The 42 points set a single-game record for South Knox. The 6-3 guard also chipped in six rebounds, an assist, and three steals.
Equal to the task in District-3 was Seton Catholic Junior Jake Moynihan. In their only game of the week, the Cardinals fell in a tight one, 85-81, at Central Christian. It wasn't for a lack of effort on Moynihan's part, as he was 13-20 from the field, a perfect 4-4 from 3-point range, and a blistering 19-22 from the free throw line. The 6-5 forward finished with 49 points in total, plus he grabbed 13 caroms and blocked four shots in defeat.
This is the 12th season for the Indiana Basketball Coaches Association Player of the Week program, and the eighth season it is presented by Subway Restaurants of Indiana, a banner sponsor of the IBCA. Subway, in its eighth season as an IBCA sponsor, encourages athletes to "train hard and eat fresh".
Player of the Week winners are chosen each week from each of the IHSAA's three districts. With the girls' season coming to an end this past Saturday, this is the final week for girls' winners to be chosen. Boys' winners will be chosen through the Monday following the IHSAA Boys' State Finals.
Other Top Nominees for Week-17 (2019-20)
District-1 Boys: Nick Anderson, Lake Central; Caedmon Bontrager, Lakewood Park Christian; Nate Dukich, Lake Station Edison; Connor Essegian, Central Noble; Ben Lins, Covenant Christian (DeMotte); Christopher Mantis, Lowell; Jackson Paul, Churubusco; Carson Rich, Southwood; Brett Sickafoose, Whitko; Cole Wireman, Kouts
District-1 Girls: Madison Blickenstaff, Pioneer; Hailey Cripe, Pioneer; Kendal Miller, NorthWood.
District-2 Boys: Brooks Barnhizer, Lafayette Jefferson; Carson Barrett, Lafayette Central Catholic; Grant Brown, Madison-Grant; Luke Brown, Blackford; Ben Humrichous, Tipton; Bernie McGuinness, Guerin Catholic; Braden Smith, Westfield; Payton Sparks, Winchester Community; Jayden Taylor, Perry Meridian; Jordan Walters, West Lafayette Harrison.
District-2 Girls: Kendall Bostic, Northwestern; Madison Layden, Northwestern; Chloee Thomas, Frankton; Kristian Young, Lawrence North.
District-3 Boys: Drew Byerly, Franklin Community; Tre Coleman, Jeffersonville; Trey Kaufman, Silver Creek; Hagen Knepp, Barr-Reeve; Lane Lauderbaugh, South Decatur; Foster Mefford, Southwestern (Hanover); Kiyron Powell, Evansville Bosse; Nicholas Sebastiao, Scottsburg; Blake Sisley, Heritage Hills; Jacob Vogel, Jennings County.
District-3 Girls: Aubrey Burgess, Linton-Stockton; Kalea Fleming, Loogootee; Brooklynn Jones, Loogootee; Abigail Ratts, Salem; Haley Rose, Linton-Stockton; Makenzie VanHoy, Loogootee.