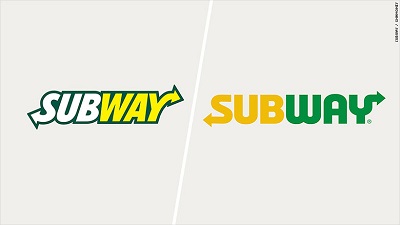 Brown leads honorees in IBCA Player of the Week program
DeKalb star joined by Tipton, Northwestern and Evansville Central players as winners of awards
Leigha Brown scored 53 points in one game and averaged 43.5 points over two, and the DeKalb High School senior headlines the winners in the first IBCA/Subway Player of the Week program for the 2017-18 season.
Brown is joined by Tipton junior Cassidy Crawford, Northwestern sophomore Madison Layden and Evansville Central junior Hya Haywood as honorees for Oct. 30-Nov. 4 in the recognition program coordinated by the Indiana Basketball Coaches Association.
Brown is the recipient for District 1. Crawford and Layden are co-winners for District 2. Haywood is the honoree for District 3.
The 6-2 Brown opened her week with a triple-double of 34 points, 20 rebounds and 10 assists in a 70-61 victory over Heritage. She made 12-of-23 shots, 1-of-2 3-pointers and 9-of-13 free throws in the game.
The Nebraska recruit then exploded for 53 points with 24 rebounds and four assists as the Barons beat Lakeland 73-60. Brown was 16-of-28 from the field, 2-of-3 on 3-pointers and 19-of-21 from the line in her big game. The output, though, was four points shy of a school-record 57-point game set by MaChelle Joseph in the 1987-88 season.
Crawford, a 6-0 wing, scored 32 points with six rebounds, one assist and five steals in lifting Tipton to a 95-37triumph in its season-opening game against Frankfort. Crawford hit 12-of-19 shots, 2-of-4 3-pointers and 6-of-10 free throws against the Hot Dogs.
The 6-1 Layden tallied 33 points plus four rebounds, five assists and six steals to lead Northwestern past Twin Lakes 80-38. Layden went 11-of-15 from the floor, including 7-of-10 from 3-point range, plus 4-of-4 on free throws for her strong start.
Haywood scored 30 points with six rebounds, three assists and two steals, propelling Evansville Central to a 65-48 victory over Terre Haute North. A 5-7 junior guard, Haywood was 9-of-19 shooting, 2-of-6 on 3-pointers and 7-of-13 from the line.
This is the 10th season for the Indiana Basketball Coaches Association Player of the Week program and the sixth season it is presented by Subway Restaurants of Indiana, a banner sponsor of the IBCA. Subway, in its seventh season as an IBCA sponsor, encourages athletes to "train hard and eat fresh."
Player of the Week winners are chosen each week from each of the IHSAA's three districts. Girls winners will be chosen from now through the week following Feb. 24. Boys winners will be chosen starting in three weeks and through the week following March 24.
Other nominees for Week 1 (2017-18)
            District 1 – Morgan Dunlap, Argos; Lilly Frasure, North Judson; Carissa Garcia, Fort Wayne Concordia; Morgan Litwiller, Northridge; Sophia Nolan, Marquette Catholic; Olivia Pearson, Logansport; Bianca Radtke, Rensselaer Central; Lindsey Stokes, Kankakee Valley; Timberlynn Thomas, South Bend Washington; Megan Urbanski, Mishawaka Marian; Erica Zook, Fairfield.
            District 2 – Angel Baker, Pike; Nia Clark, Ben Davis; Amy Dilk, Carmel; DeKayla Elliott, Muncie Burris; Erika Foy, Mississinewa; Maci Heimlich, North White; Sydney Jacobsen, Harrison (WL); Tatum Neal, Clinton Prairie; Maddie Nolan, Zionsville; Sydney Parrish, Hamilton Southeastern; Zakia Rasheed, Avon; Sammie Shrum, Cloverdale; Sierra Southard, Frankton; Ajah Stallings, North Central; Cameron Tabor, New Castle.
            District 3 – Hannah Allen, Bloomington North; Addy Blackwell, Bloomington South; Tayler Brewer, Crothersville; Lucy Carrigan, Rising Sun; Mariah Day, Jac-Cen-Del; Jaclyn Emly, Silver Creek; Makenna Fee, Seymour; Reagan Holeman, Sullivan; Alex Kincaid, Greenwood; Victoria Shaw, Waldron; Emma Terrell, Mitchell; Malea Toon, Bloomfield; Abby Wahl, Heritage Hills; Kiare Young, Princeton.
2017-18 winners
            Oct. 31-Nov. 5 – District 1 girls: Leigha Brown, DeKalb. District 2 girls: Cassidy Crawford, Tipton, and Madison Layden, Northwestern. District 3 girls: Hya Haywood, Evansville Central.