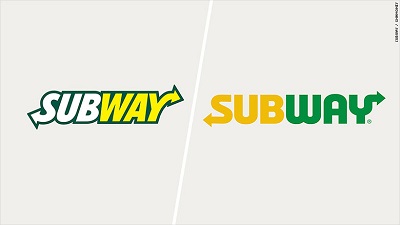 Taiwo, two others cited in IBCA Player of the Week program
Carmel senior joined by Bremen's Feldman and Heritage Hills' Wahl as winners of awards
Tomi Taiwo scored 21 of her game-high 34 points in the second half to lift Carmel to an 88-77 come-from-behind victory over Heritage Christian, and the Greyhounds' senior is one of three winners in the IBCA/Subway Player of the Week program.
Taiwo is joined by Bremen junior Karlee Feldman and Heritage Hills senior Abby Wahl as honorees for Nov. 6-11 in the recognition program coordinated by the Indiana Basketball Coaches Association.
Feldman is the recipient for District 1. Taiwo is the winner for District 2. Wahl is the honoree for District 3.
Taiwo, a University of Iowa recruit, totaled 34 points, five rebounds, four assists and five steals as Carmel rallied to beat Heritage Christian in a matchup of Class 4A top-10 teams in its only game of the week. The 5-9 wing converted 8-of-11 shots from the field, including 3-of-4 3-pointers, plus 15-of-15 free throws en route to her career-high output for the Greyhounds (3-0).
The 6-1 Feldman averaged 29.5 points and 18.5 rebounds over two games in propelling Bremen (2-1) to a pair of victories. Feldman opened with 25 points, 20 rebounds and four blocks as the Lions posted a hard-fought 44-33 triumph over LaVille. She followed with a career-high 32 points, 17 rebounds and six blocks as Bremen beat South Bend Clay 63-30.
Wahl, a 6-1 forward, poured in a career-high 36 points and grabbed 12 rebounds as Heritage Hills (2-0) knocked off South Central (Elizabeth) 66-57 in its only game of the week. The Eastern Illinois signee sank 12-of-15 field goals, went 1-of-1 from 3-point range and made 11-of-14 free throws for her total that exceeded a 35-point game against the Rebels as a junior.
This is the 10th season for the Indiana Basketball Coaches Association Player of the Week program and the sixth season it is presented by Subway Restaurants of Indiana, a banner sponsor of the IBCA. Subway, in its seventh season as an IBCA sponsor, encourages athletes to "train hard and eat fresh."
Player of the Week winners are chosen each week from each of the IHSAA's three districts. Girls' winners will be chosen from now through the week following Feb. 24. Boys' winners will be chosen starting in three weeks and through the week following March 24.
Other nominees for Week 2 (2017-18)
            District 1 – Taylor Austin, Lake Station; Sara Doi, Penn; Lilli Frasure, North Judson; Sydney Freeman, Central Noble; Carissa Garcia, Fort Wayne Concordia; Tiara Jackson, East Chicago Central; Maria Nanninga, Covenant Christian (DeMotte); Sophia Nolan, Marquette Catholic; Maddie Pfister, Boone Grove; Madalyn Robrock, Huntington North; Morgan Shreves, Westville; Daijah Smith, Gary Lighthouse; Lindsey Stokes, Kankakee Valley; Meghan Urbanski, Mishawaka Marian.
            District 2 – Trinity Brady, Lawrence North; Olivia Bryant, Cascade; Cameron Cardenas, Beech Grove; Nia Clark, Ben Davis; Tori Combs, Cloverdale; Cassidy Crawford, Tipton; Bailey Everett, Covenant Christian; Erika Foy, Mississinewa; Danyelle Hutson, Madison-Grant; Madeline Lawrence, Winchester; Kiara Lewis, Lafayette Jeff; Caroline McClaskey, North Montgomery; Logan Rowles, Norwell; Cameron Tabor, New Castle.
            District 3 – Jorie Allen, Bedford North Lawrence; Baylee Byford, Jennings County; Payton Cattorini, Owen Valley; Addy Galarno, Columbus East; Cassidy Hardin, Center Grove; Avalee Jeffers, Clay City; Brilan McCory, East Central; Anna Newman, Evansville North; Cali Nolot, North Harrison; Hailee Robbins, Franklin; Lilly Simon, Jac-Cen-Del; Makayla Swafford, Monrovia; Tia Tolbert, Vincennes Rivet; Hannah Wolford, Providence.
2017-18 winners
            Oct. 31-Nov. 4 – District 1 girls: Leigha Brown, DeKalb. District 2 girls: Cassidy Crawford, Tipton, and Madison Layden, Northwestern. District 3 girls: Hya Haywood, Evansville Central.
Nov. 6-11 – District 1 girls: Karlee Feldman, Bremen. District 2 girls: Tomi Taiwo, Carmel. District 3 girls: Abby Wahl, Heritage Hills.