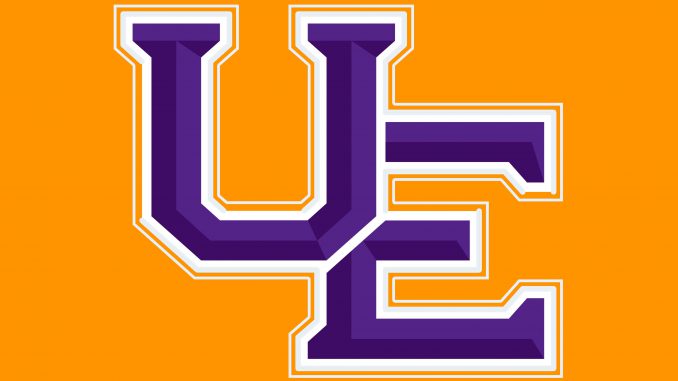 Third quarter powers Bulldogs past Aces in series opener
Stephens leads Aces with 10 points
Credit Source: University of Evansville Athletics
EVANSVILLE – Battling tough on the first night of back-to-back games, the University of Evansville women's basketball team saw its chances slip away in the third quarter of a 74-50 loss to Drake on Thursday night inside Meeks Family Fieldhouse.
Freshman Rylie Stephens led the Aces in scoring for the second time in her first collegiate season, scoring 10 points, including a pair of triples. Four more Aces scored seven or more points, led by senior Lola Bracy with eight points and seven rebounds and sophomore Sydney Thurwalker with seven points and 10 boards. For the Bulldogs, Maddie Monahan powered the Drake offense, scoring a game-high 13 points, as two other players finished in double figures for the visitors.
After Drake jumped out to an early lead, it was the Aces who were able to keep the Bulldogs within striking range, trailing by just 10 after the opening stanza. Evansville continued to chip away at its deficit in the second period, out-scoring Drake, 14-9 in the quarter and holding the Bulldogs to just 8.3% (1-12) shooting from the floor in the quarter.
Drake reversed it in the third quarter, going on a 25-8 quarter-long run and showcasing its defense, holding Evansville to just 1-16 (6.3%) shooting from the floor. The third period proved pivotal as the Aces could never close back within range as Drake captured the 74-50 win.
Besides the sub-10% shooting in the second, Drake shot better than 40% in the other three quarters, closing the game 24-57 (42.1%) from the field. Evansville struggled to find its rhythm for most of the evening, finishing 14-60 (23.3%) from the field, its lowest shooting percentage of the season.
Evansville and Drake return to the court for a weekend series finale on Friday when the two sides meet at 6 PM inside Meeks Family Fieldhouse.
TV Melts: https://file.ac/yBLT5xYyrW4/
Individual Clips: https://file.ac/0mIY-O4VW88/
Credit Source: The Valley on ESPN – Purple Aces Productions