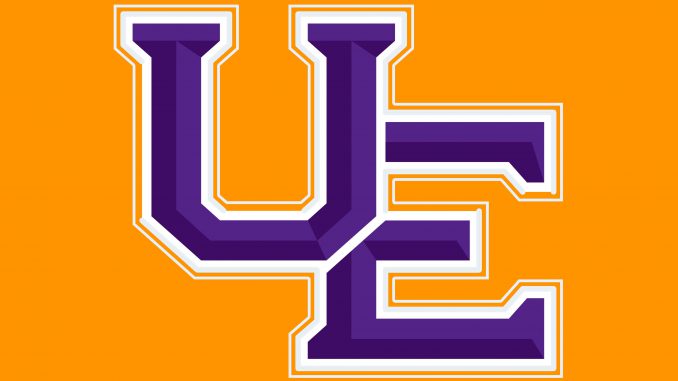 Valiant effort comes up short for Aces in loss to Braves
Feit finishes with 20 points to lead Evansville
Credit Source: University of Evansville Athletics
EVANSVILLE –
A rampant end to the first half provided fuel, but the comeback effort fell short as the University of Evansville women's basketball team fell to Bradley, 77-57, on Saturday night inside Meeks Family Fieldhouse.
Returning to her high-scoring ways, sophomore Abby Feit recorded 20 points to lead the Aces on the evening, adding seven rebounds in an impressive effort. Joining Feit in double-figures was sophomore Sydney Thurwalker with 10 points, contributing six rebounds for Evansville. Finishing with a game-high 27 points, Bradley's Gabi Haack led all scorers and narrowly missed a triple-double with eight rebounds and six assists.
Bradley ran out to an early advantage, holding a 12-point lead at 23-11 following the opening 10 minutes. Evansville flipped the script in the second quarter, out-scoring the Braves, 21-13, and closing within four points at the break. A wild end to the opening half featured a three-pointer by Feit with four seconds remaining. On the ensuing inbound pass, freshman Rylie Stephens stole the pass and quickly hoisted a jumper that fell through as the horn sounded to narrow the Braves' advantage to just four at the break. An 8-1 run for Bradley coming out of halftime is what ultimately proved to be the difference for the Braves as the lead grew to 11 before Bradley captured the 77-57 win.
Evansville's rebounding played a large part in its ability to keep within single digits for much of the middle portions of the contest as the Aces were narrowly out-rebounded by Bradley, 38-35. Aiding the Aces effort was the fact that for the first time in conference play Evansville shot above 40% from the field, finishing 20-48 (41.7%) from the floor on the night, while limiting the Braves to just 37.7% (26-69) on the evening.
The Aces hit the road next with a trip to Normal, Ill. to face Illinois State on Thursday and Friday.