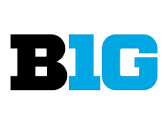 Tickets for the 2020 Big Ten Men's Basketball Tournament presented by SoFi will go on sale to the general public on Saturday, Oct. 5 at 10 a.m. ET/9 a.m. CT. The 23rd annual tournament will be contested March 11-15 at Bankers Life Fieldhouse in Indianapolis, Ind.
Lower level tickets for the Big Ten Men's Basketball Tournament may be purchased through the 14 Big Ten university ticket offices — contact the schools directly for on-campus sale dates. General public tickets will be available at the Bankers Life Fieldhouse box office or Ticketmaster.com.
General public tickets for the tournament will be available for all sessions. All-session tickets for the 100 level will be available through Big Ten university ticket offices only for $400. Tickets in the 200 level will range from $210 in seats for seats in the corners and on the baseline to $290 for seats on the sidelines. Orders will be limited to eight all-session tickets.
The Big Ten Men's Basketball Tournament will continue to feature a discounted student ticket program. For the 2020 event, students of Big Ten universities will be able to purchase tickets for $20, good for only the session or sessions featuring their school. All students must have a valid student ID for entry. Student section seating will be available in balcony sections and orders will be limited to one ticket per student. Details on the discounted student ticket program will be sent to the university ticket offices for distribution directly to students.
In addition, fans are encouraged to visit the official Big Ten Men's Basketball Tournament web site (bigten.org/mbbt) and follow Big Ten Men's Basketball on Twitter (@B1GMBBall) throughout the 2019-20 season for information.
About the Big Ten Conference: The Big Ten Conference is an association of world-class universities whose member institutions share a common mission of research, graduate, professional and undergraduate teaching and public service. Founded in 1896, the Big Ten has sustained a comprehensive set of shared practices and policies that enforce the priority of academics in the lives of students competing in intercollegiate athletics and emphasize the values of integrity, fairness and competitiveness. The broad-based programs of the 14 Big Ten institutions will provide over $200 million in direct financial support to more than 9,800 students for more than 11,000 participation opportunities on 350 teams in 42 different sports. The Big Ten sponsors 28 official conference sports, 14 for men and 14 for women, including the addition of men's ice hockey and men's and women's lacrosse since 2013. For more information, visit bigten.org.
About Indiana Sports Corp: Founded in 1979 as the nation's first sports commission, Indiana Sports Corp is a not-for-profit organization focused on bringing premier sporting events to Indiana to drive economic vitality, facilitate a vibrant community with civic pride and garner positive media attention. Because of this, Indiana Sports Corp is able to provide positive, sports-related opportunities for youth in the community. For more information, please visit IndianaSportsCorp.org.