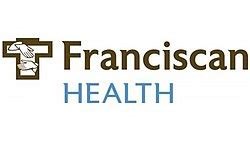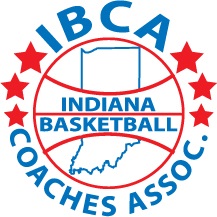 Week-3 of the IBCA/Franciscan Health Player of the Week Awards Headlined by Big Offensive Performances
With Thanksgiving upon us, let's give thanks for the opportunities we've had to get into the gym, however limited they may be. Believe it or not, three weeks have already passed by in the 2020-2021 girls' basketball season, and we take time to honor three more ladies as the Week-3 IBCA/Franciscan Health Players of the Week. Several boys' teams are also slated to get started this week with their first contests, so start looking for boys' winners next Tuesday.
Elkhart Junior De'Mour Watson, Shenandoah Senior Erikka Hill, and Lanesville Senior Gracie Adams have been selected as honorees for Nov. 16-Nov. 21 in the recognition program coordinated by the Indiana Basketball Coaches Association. Watson earns top honors in District-1. Hill is the winner in District-2. Adams is the award recipient in District-3.
In District-1, the newly consolidated Elkhart High School put together a 2-0 record last week behind the play of Junior De'Mour Watson. In a home matchup with New Prairie, it was the 5-9 forward's 30 points and incredible 23 rebounds that helped them to a 58-47 conference victory over the Cougars. Watson was a solid 13-18 from the field, she knocked down four free throws, and she handed out an assist and collected a steal in the win.
Three days later, on Friday, the Lions hosted South Bend Clay. Once again, Watson posted 30 points in a decisive 70-31 win against the Colonials. The Junior forward grabbed yet another 16 rebounds, plus she added a pair of assists and five steals in the contest. Watson shot the ball well once again, making 13 of 17 shots from the field and all four of her free throw attempts.
Shenandoah Senior Erikka Hill shone in District-2 last week, posting a pair of double-double performances. Tuesday, in their first game of the season at perennial power Heritage Christian, the 5-10 forward scored 22 points and grabbed 16 rebounds in a closely contested, 54-48 loss to the Eagles. Hill was 9-14 from the field, she knocked down four free throws, plus she handed out three assists and had three thefts in defeat.
Saturday was a different story, however, as the Lady Raiders pulled off a lopsided win against Cambridge City Lincoln in their home opener. Playing in only three quarters, Hill went 19-21 from the field, she knocked down a rare 3-point attempt, and she was 3-3 from the charity stripe, on her way to 42 points in just three periods of action. The Senior forward, committed to the University of Miami (FL) for track and field, grabbed ten more caroms in the easy victory.
District-3 also saw a big-time scoring performance from Lanesville Senior Gracie Adams. First, though, in their matchup at Christian Academy on Thursday, the 5-9 forward was solid in limited action during an easy romp that saw the Eagles move to 5-1 on the season. Adams scored 16 points, grabbed four rebounds, dished out seven assists, and stole the ball seven times from the Warriors.
Saturday, in what surprisingly was their home opener in their seventh game of the year, Adams was 22-31 from the field, 3-6 from 3-point range, and she scored a whopping 47 points to become Lanesville's all-time leading scorer with 1428 career points. The Senior forward also posted a double-double with her ten rebounds, and she collected five more steals in their sixth win of the season.
This is the 13th season for the Indiana Basketball Coaches Association Player of the Week program, but the first season it is presented by Franciscan Health, a corporate sponsor of the Indiana Basketball Coaches Association.
Player of the Week winners are chosen each week from each of the IHSAA's three districts. Girls winners will be chosen through the Monday following the IHSAA Girls State Finals. Boys winners will be chosen starting in one week and through the Monday following the IHSAA Boys State Finals.
Other Top Nominees for Week-3 (2020-21)
District-1: Courtney Blakely, Hammond Bishop Noll; Allison Capouch, Kouts; Addie Graf, Washington Township; Chloe Jolloff, Lakewood Park Christian; RaShunda Jones, South Bend Washington; Remi Jordan, Knox; Bailey Kelham, Garrett; Hailee Kline, Fort Wayne Blackhawk Christian; Jada Patton, Penn; Sidney Wagner, Tippecanoe Valley.
District-2: Madelyn Bischoff, Roncalli; Kate Clarke, Carmel; Caitlin Dineen, Lafayette Central Catholic; Tyra Ford, Anderson; Kenzie Fulks, Bethesda Christian; Madi Golden, Speedway; Jillian Osswald, Hamilton Heights; Ashlynn Shade, Noblesville; Adrianne Tolen, West Lafayette; Ariana Wiggins, Heritage Christian.
District-3: Taylor Farris, Northeastern; Brook Jackson, Mount Vernon (Posey); Paige Ledford, Jac-Cen-Del; Isabella Reed, Greenwood Christian; Ali Saunders, North Harrison; Gracie Shorter, Sullivan; Zoe Stewart, Terre Haute North Vigo; Amaya Thomas, Evansville Central; Josie Trabel, East Central; Juliann Woodard, Jennings County.
2020-21 Weekly Winners
Nov. 2-Nov. 7: District-1 girls: Courtney Blakely, Bishop Noll. District-2 girls: Olivia Nickerson, Twin Lakes. District–3 girls: Hope Fox, East Central.
Nov. 9-Nov. 14: District-1 girls: Mariah Wyatt, Wabash. District-2 girls: Tyra Ford, Anderson, and McKenna Layden, Northwestern. District-3 girls: Rebekah Gordon, Heritage Hills.
Nov. 16-Nov. 21: District-1 girls: De'Mour Watson, Elkhart. District-2 girls: Erikka Hill, Shenandoah. District-3 girls: Gracie Adams, Lanesville.