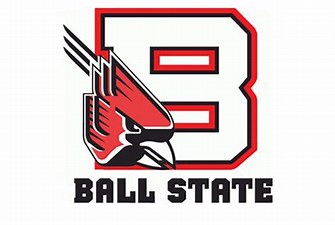 Ohio Outlasts Ball State 85-77
Credit Source: Ball State University Athletics
 ATHENS, Ohio – Ishmael El-Amin had team highs of 21 points and five assists for Ball State in an 85-77 loss at Ohio on Saturday afternoon. The Cardinals and OU were supposed to play Friday night on national TV but the game was moved to Saturday due to power outages in the area.
Ohio's Jason Preston had a triple-double with 11 points, 10 rebounds and 11 assists while being limited to 3-for-16 shooting. Mark Sears added 19 points for Ohio (8-6, 4-4). OU scored the game's first 11 points and held a 16-8 lead early in the game. Ball State (6-7, 4-4) found hot shooting from 3-point range to battle back, making 5-for-10 from long range in the first half to be within 46-40. Ohio led by as many as 14 and had an answer for every time Ball State made a run.
"I was proud of the way our team battled back after a slow start," head coach James Whitford said. "We fought hard and had a chance at the end. Their interior toughness overpowered us and their ability to get second shots was the difference in the game."
Ohio grabbed 17 offensive rebounds and built a 26-10 advantage in second-chance points. Overall, Ohio was +11 (45-34) on the glass, with three different players grabbing six or more rebounds.
Luke Bumbalough added 11 points and Kani Acree chipped in 10. Blake Huggins grabbed a team-high five rebounds.
UP NEXT: The Cardinals will be back at home Tuesday night when Kent State comes to Worthen Arena at 7 p.m.